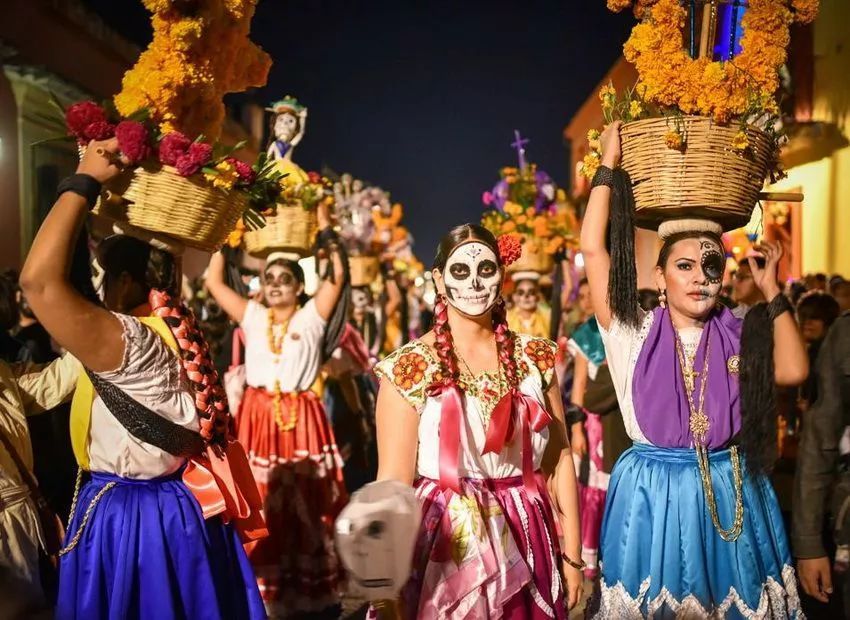 日前,在墨西哥文化部支持的一项戏剧有奖征集活动中获奖的3个独立艺术团体——米却肯州"第三遍催场铃声"剧团、塔毛利帕斯州多斯塞剧团和莫雷洛斯州马基纳剧场,分别在各自的优兔、脸书或照片墙账号上线了演出。
Recently, three independent art groups, Michoacan's third ring, Tamaulipas's dosser and Morelos's MAKINA theatre, which won prizes in a drama prize collection activity supported by Mexico's Ministry of culture, have performed on their own account of "excellent rabbit", "facebook" or "photo wall".

其中,"第三遍催场铃声"剧团带来的《窗台上的一只黑猫》,通过一只黑猫的视角,描述了在反乌托邦的未来时代躲避在地下室的两个人的隔离生活。多斯塞剧团的《驯悍记》通过对莎士比亚经典的再塑,反映了当代女性问题。马基纳剧场的《你懂得什么是爱?》则用木偶剧形式,揭露了墨西哥家暴和伤害女性等社会问题。

Among them, "a black cat on the windowsill" brought by the "Third Ring" company describes the isolated life of two people in the basement in the future era of anti Utopia from the perspective of a black cat. The taming of the shrew by the dossier company reflects the problems of contemporary women by reshaping Shakespeare's Classics. "What do you know about love?" by MAKINA Theatre In the form of puppet drama, he exposed the social problems of domestic violence and female injury in Mexico.

新冠肺炎疫情期间,墨西哥文化部出台了一系列经济救助措施,以帮助遭受打击的独立文艺工作者和艺术团体渡过难关。"反弹中的独立舞台艺术空间"就是其中一个戏剧有奖征集活动,经过评选,墨西哥文化部于5月11日公布,全国91个独立艺术团体的戏剧节目获得该活动7万比索至15万比索(约合3000美元至6400美元)不等的资助。这些戏剧节目经过数字化制作后,将陆续在墨西哥文化部数字平台和优兔、脸书、照片墙等平台上线。一旦疫情结束、线下活动恢复正常,这些节目至少要演出3场。
During the novel coronavirus pneumonia epidemic, the Ministry of culture of Mexico issued a series of economic rescue measures to help the battered artists and art groups hit the road. On May 11, Mexico's Ministry of culture announced that the drama programs of 91 independent art groups across the country have received funding ranging from 70000 pesos to 150000 pesos (about US $3000 to US $6400). After digital production, these drama programs will be launched on the digital platform of the Mexican Ministry of culture and the platforms such as Youtu, Facebook and photo wall. Once the epidemic is over and offline activities return to normal, these programs will perform at least three times.

墨西哥文化部下属古希腊文化中心主任苏尼加表示,91个获奖作品体现出墨西哥戏剧的多样性,从儿童剧到经典剧无所不包。获奖剧团负责人则表示,新冠肺炎疫情倒逼出一种全新的戏剧创作尝试,而此次获奖,剧团或剧场得到了资金上的救助,日常运营费至少可以维持到今年年底,缓解了紧张的经济状况。 (联 文)
Suniga, director of the ancient Greek Cultural Center under the Mexican Ministry of culture, said that the 91 winning works reflected the diversity of Mexican drama, from children's drama to classic drama. The novel coronavirus pneumonia has forced a new drama creation attempt, and the award has been paid by the theatre or theater, and the daily operation cost can be maintained to the end of this year at least, and the tension of the economy has been alleviated. (couplet)