2021年俄罗斯"中国文化节"开幕
2021 Russian "Chinese Culture Festival" opens

发布时间:2021-09-09 18:07 来源:文化和旅游部政府门户网站 编辑:李晓霞
Release time: 2021-09-09 18:07 source: Ministry of culture and tourism government portal editor: Li Xiaoxia

9月9日,由中国文化和旅游部与俄罗斯文化部共同主办的2021年俄罗斯"中国文化节"开幕,中国文化和旅游部部长胡和平与俄罗斯文化部部长柳比莫娃分别致开幕词。
On September 9, the 2021 Russian "Chinese Culture Festival" co hosted by the Ministry of culture and tourism of China and the Ministry of culture of Russia opened. Hu Heping, Minister of culture and tourism of China, and Liu bimova, Minister of culture of Russia, delivered opening speeches respectively.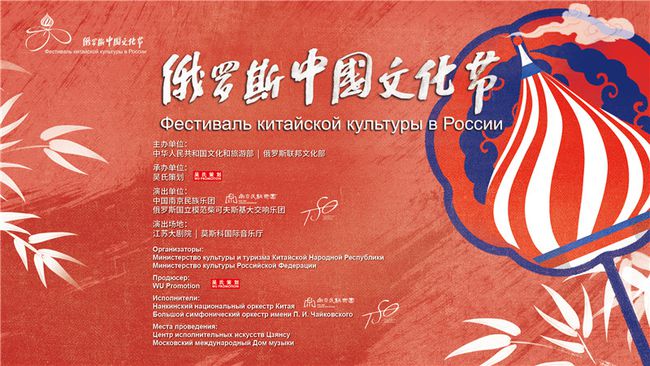 胡和平在致辞中表示,中俄两国山水相连,是好邻居、好朋友、好伙伴。多年来,在习近平主席和普京总统亲自推动下,中俄两国推进全面战略合作,两国关系成熟、稳定、坚固。在文化和旅游领域,中俄两国互办"文化节""旅游年"、举办中俄文化大集等,取得了丰硕成果。今年双方首次在线上举办"中国文化节",内容丰富新颖,将为广大俄罗斯朋友带来一场难忘的中国文化体验。柳比莫娃在致辞中指出,中俄人民间的相互了解和友谊很大程度上建立在对彼此文化和历史的相互理解和熟悉,本届文化节将向俄罗斯人民展现独特的东方艺术、当代中国和中国人民的生活,值得期待。
Hu Heping said in his speech that China and Russia are linked by mountains and rivers and are good neighbors, good friends and good partners. Over the years, under the personal promotion of President Xi Jinping and President Putin, China and Russia have promoted comprehensive strategic cooperation, and the relations between the two countries are mature, stable and solid. In the field of culture and tourism, China and Russia have held "cultural festivals" and "tourism years" and held a large collection of Chinese and Russian cultures, which have achieved fruitful results. This year, the two sides held the "Chinese Culture Festival" online for the first time, with rich and novel contents, which will bring an unforgettable Chinese culture experience to the majority of Russian friends. In her speech, lyubimova pointed out that the mutual understanding and friendship between the Chinese and Russian people are largely based on mutual understanding and familiarity with each other's culture and history. This cultural festival will show the Russian people unique Oriental Art and the life of contemporary China and the Chinese people, which is worthy of expectation.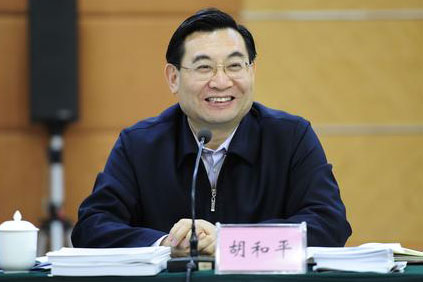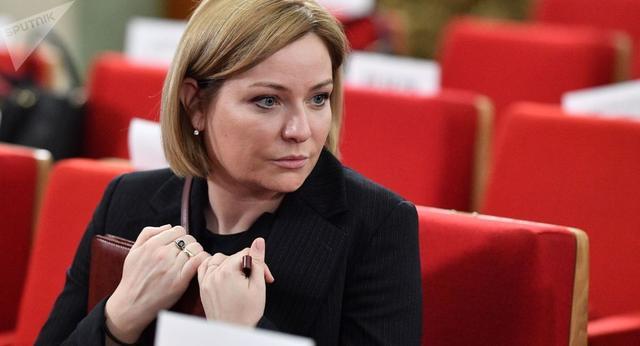 本届俄罗斯"中国文化节"涵盖开幕式音乐会、精品舞剧线上展演、青年交流活动、线上专家论坛4个板块,将持续至12月。开幕式线上音乐会由中国南京民族乐团和俄罗斯柴可夫斯基国立模范交响乐团共同演奏《国之当康—战疫》《我爱你中国》《卡林卡》等曲目,将在中央广播电视总台俄语频道、俄罗斯国家电视台文化频道、中俄头条客户端等中俄主流媒体播出。
This Russian "Chinese Culture Festival" covers four sections: Opening Ceremony Concert, online performance of high-quality dance drama, youth exchange activities and online expert forum, which will last until December. The online concert of the opening ceremony will be jointly performed by China Nanjing National Orchestra and Russia Tchaikovsky national model Symphony Orchestra, such as "national dangkang - war epidemic", "I love you China" and "Kalinka". It will be broadcast on the Russian channel of China Central Radio and television, the cultural channel of Russian state television, the China Russia headline client and other mainstream media in China and Russia.

文化节期间将举办青年文化交流项目、线上专家论坛、精品舞剧线上展演等,届时将携手中俄两国大学生、剧院领域专家参加上述活动,并展播中国歌剧舞剧院经典舞剧《孔子》作为本次文化节活动闭幕式。
During the Cultural Festival, youth cultural exchange projects, online expert forums and online performances of high-quality dance dramas will be held. At that time, Chinese and Russian college students and theater experts will join hands to participate in the above activities, and the classic dance drama Confucius of China Opera and dance theater will be displayed as the closing ceremony of the cultural festival.

自2006年以来中俄两国互办文化节,是两国文化交流中举办时间最久、活动规模最大、影响范围最广、受众人数最多的品牌文化活动之一,深受两国民众的喜爱。
Since 2006, China and Russia have held cultural festivals with each other. It is one of the brand cultural activities held for the longest time, the largest scale, the widest range of influence and the largest audience in the cultural exchanges between the two countries. It is deeply loved by the people of the two countries.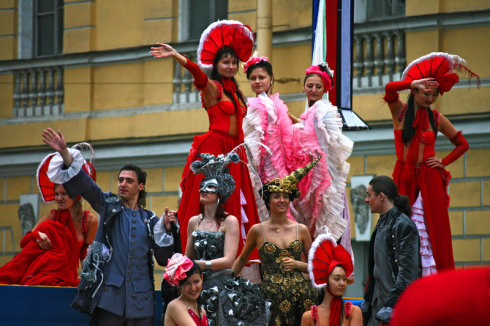 中国民乐助兴俄罗斯"中国年"
Chinese folk music promotes Russia's "year of China"