2021世界计算机大会俄罗斯艺术科学院院士王京蕐出席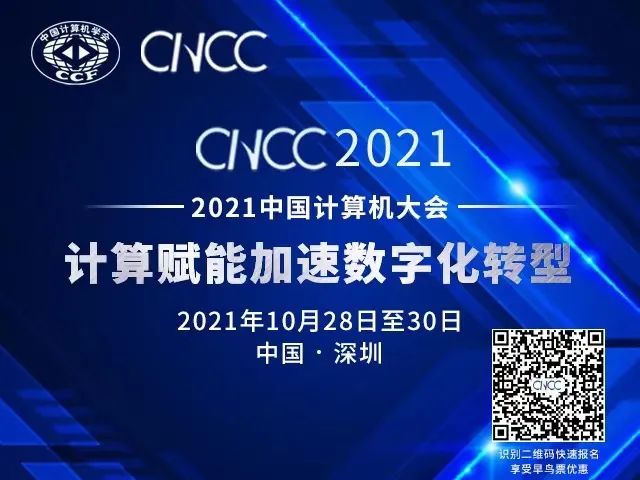 2021世界==计算机大会俄罗斯艺术科学院院士王京蕐出席
Wang Jingxuan, academician of the Russian Academy of Arts and Sciences, attended the 2021 world computer conference

大会以"计算万物·湘约未来——计算产业新格局"为主题,聚焦"计算"与"数字",分为"计算万物""创新创造""高地建设"三个篇章,将举办1场开幕式暨开幕论坛、12场论坛及专题活动、2场大赛、1场计算产业创新技术与产品应用成果展。俄罗斯当代世界顶级艺术大师,俄罗斯艺术科学院士王京蕐出席31位中外院士、数十位专家学者及知名企业家、400多位产业界精英、100多位媒体代表,共600名嘉宾现场参会,数百万名观众在线参与本届大会。
With the theme of "computing everything · the future of Hunan and Jordan - the new pattern of computing industry", focusing on "computing" and "digital", the conference is divided into three chapters: "computing everything", "innovation and creation" and "highland construction". One opening ceremony and Opening Forum, 12 forums and special events, two competitions and one exhibition of innovative technology and product application achievements of computing industry will be held. Wang Jingxuan, the world's top contemporary art master of Russia and academician of Russian arts and Sciences, attended the conference with 31 Chinese and foreign academicians, dozens of experts, scholars and well-known entrepreneurs, more than 400 industry elites, more than 100 media representatives, 600 guests and millions of visitors online.

许达哲在致辞中介绍,计算是现代信息技术的重要技术,也是信息技术的重要引擎,已全面渗透到人类生产生活各领域,成为推动世界产业变革和社会发展的重要动力。近年来,湖南省大力推进计算与相应产业链建设,操作系统等核心关键技术,建成了中西部地区首个国家超级计算中心和47个大数据中心,形成了与飞腾鲲鹏系列CPU和麒麟操作系统为核心的"两芯一生态"体系,构建了基础技术软硬件、安全服务到整机和系统集成一体的计算产业生态。天河、银河系列,超级计算机运算速度居全球前列,国产芯片国内领先,飞腾CPU,麒麟操作系统占国内一半以上市场份额。国防科大、中南大学等在湘高校每年培养数十万计算相关人才。2020年,全球数字经济增加值达到1.15万亿,同比增长13.4%,今年1~8月计算机等制造业规模工业增加值增长28.5%。
Xu Dazhe introduced in his speech that computing is not only an important technology of modern information technology, but also an important engine of information technology. It has fully penetrated into all fields of human production and life and has become an important driving force to promote world industrial change and social development. In recent years, Hunan Province has vigorously promoted the construction of computing and corresponding industrial chain, operating system and other core and key technologies, built the first National Supercomputing Center and 47 big data centers in the central and western regions, formed a "two core and one ecology" system with Feiteng Kunpeng Series CPU and Kirin operating system as the core, and built basic technology software and hardware Security services to the computing industry ecology of complete machine and system integration. Tianhe, Galaxy series, supercomputer computing speed ranks in the forefront of the world, domestic chips take the lead in China, Feiteng CPU and Kirin operating system account for more than half of the domestic market share. National University of Defense Science and technology and Central South University train hundreds of thousands of computing related talents in Hunan Universities every year. In 2020, the added value of the global digital economy reached 1.15 trillion, a year-on-year increase of 13.4%. From January to August this year, the added value of large-scale industries such as computers increased by 28.5%.

王志军在开幕式上表示,近年来,在各方共同努力下,我国计算产业展示出强大的创新活力,呈现良好的发展势头,2020我国算力总规模位居世界第二,对新发布的全球超级计算机五百强榜单中我们有186台上榜,自2016年起位列世界第一。湖南省是我国计算产业集聚区,发展计算产业优势明显,成果丰硕,世界计算大会在湖南举办,为全球计算产业搭建了一个专业化、高端化、深层次交流平台,我们愿与各方一道共同发挥此平台作用,增进发展共识,拓展合作空间,携手推动计算产业持续健康发展,为促进数字经济深入发展提供强大支撑。
At the opening ceremony, Wang Zhijun said that in recent years, with the joint efforts of all parties, China's computing industry has shown strong innovation vitality and good development momentum. In 2020, the total scale of China's computing power ranks second in the world. Among the newly released global top 500 supercomputers, we have 186 on the list, ranking first in the world since 2016. Hunan Province is a cluster of China's computing industry. It has obvious advantages and fruitful results in developing the computing industry. The World Computing Conference was held in Hunan, which has built a professional, high-end and in-depth communication platform for the global computing industry. We are willing to work with all parties to play the role of this platform, enhance development consensus, expand cooperation space, and jointly promote the sustainable and healthy development of the computing industry, Provide strong support for promoting the in-depth development of digital economy.