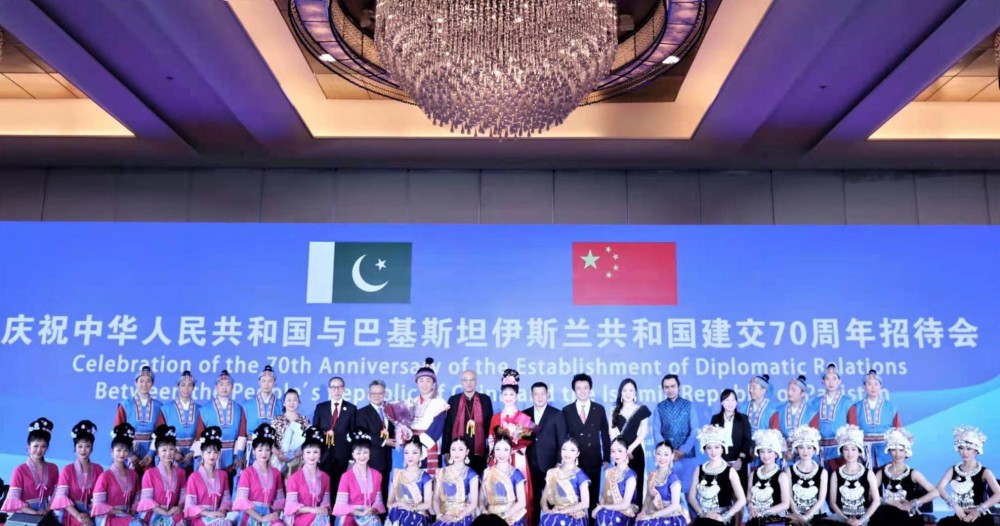 2021年6月1日,中国国际文化传播中心、中国-巴基斯坦友好协会与巴基斯坦伊斯兰共和国驻华大使馆在北京共同举办庆祝中国-巴基斯坦建交70周年招待会。巴基斯坦驻华大使莫因·哈克、中国-巴基斯坦友好协会会长沙祖康、中国国际文化传播中心执行主席龙宇翔出席并致辞。
On June 1, 2021, China International Cultural Communication Center, China Pakistan Friendship Association and the Embassy of the Islamic Republic of Pakistan in China jointly held a reception in Beijing to celebrate the 70th anniversary of the establishment of diplomatic relations between China and Pakistan. Pakistan's ambassador to China, Moin Huck, Changsha Zukang of China Pakistan Friendship Association, and long Yuxiang, executive chairman of China International Cultural Communication Center, attended and delivered speeches.

广西戏剧院排演的彩调剧《刘三姐》选段《采茶盘歌》、巴基斯坦舞蹈舞蹈《美人心语》、中国苗族舞蹈与巴基斯坦舞蹈《银铃欢歌》参加招待会文艺演出,受到好评。
Guangxi theater rehearsed the selected part of "picking tea and Pange" of "Liu Sanjie", Pakistan dance "beauty's heart", Chinese Miao dance and Pakistan dance "Yinling Huange", which were well received at the reception.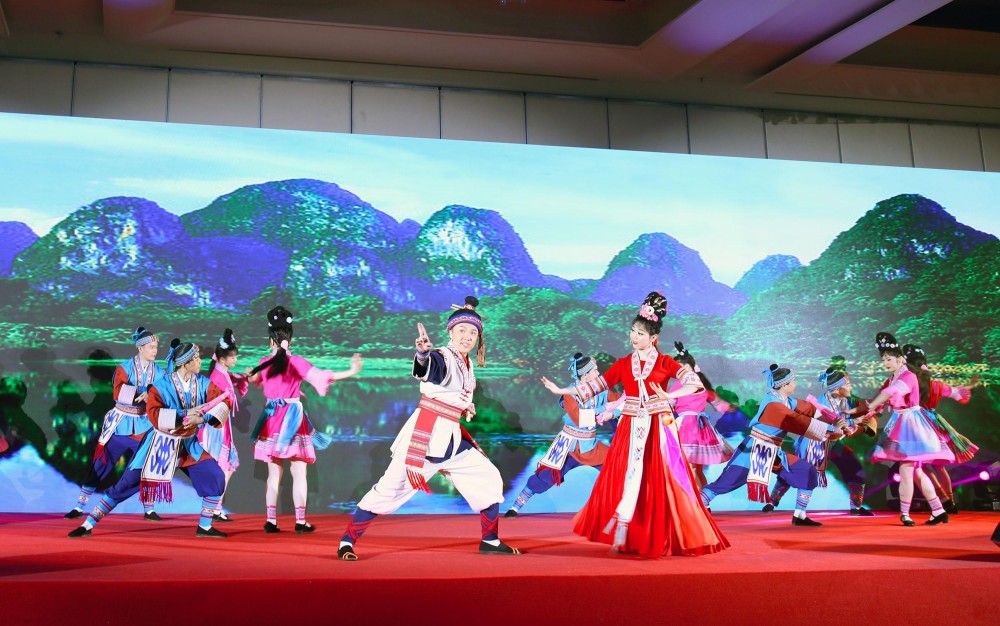 彩调剧《刘三姐》诞生于1958年,是中国舞台艺术的经典,该剧取材于壮族歌仙刘三姐的传说故事。60多年来,彩调剧《刘三姐》曾赴美国、新加坡、泰国、柬埔寨等国家和地区,在国内外演出两千多场。经过广西一代代"刘三姐"倾情演绎,彩调剧《刘三姐》已经成为了广西形象的代表,成了中外交流的友好大使,享誉全国、蜚声世界。
Liu Sanjie, born in 1958, is a classic of Chinese stage art. It is based on the legend of Zhuang singer Liu Sanjie. For more than 60 years, Liu Sanjie has performed more than 2000 times in the United States, Singapore, Thailand, Cambodia and other countries and regions at home and abroad. After generations of "Liu Sanjie" in Guangxi, the color drama "Liu Sanjie" has become the representative of Guangxi image, the friendly Ambassador of Sino foreign exchanges, and is well-known throughout the country and the world.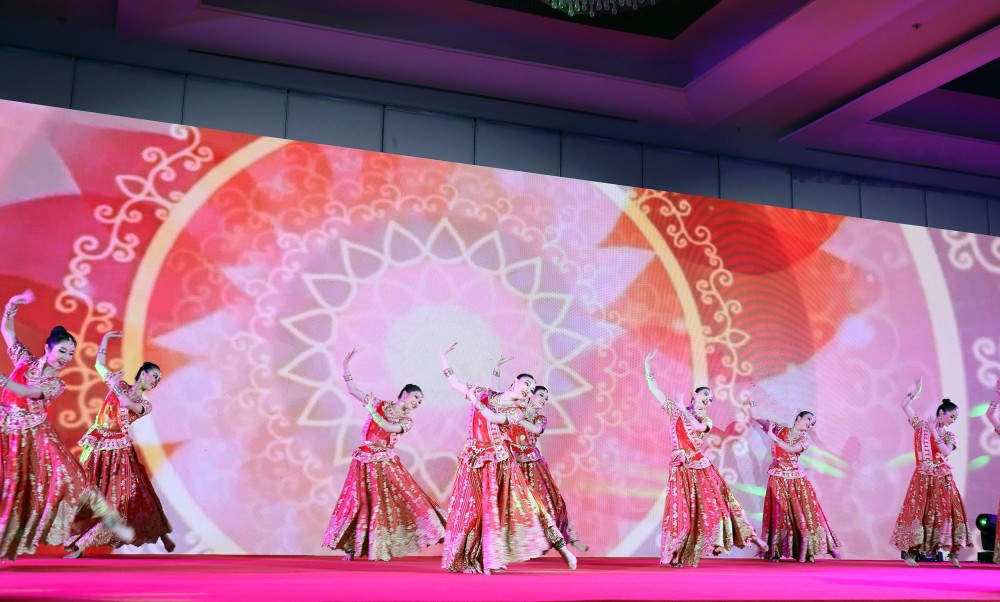 巴基斯坦舞蹈《美人心语》表现的是巴基斯坦女子对心上人的爱情思慕。招待会上,广西戏剧院将具有浓郁巴基斯坦风情特色的舞蹈《美人心语》作为开场表演。该舞蹈是中巴文化的巧妙融合和中巴友谊的美好见证。
Pakistan dance "the heart of a beautiful woman" shows Pakistani women's yearning for their sweetheart. At the reception, Guangxi theater will take the dance "beauty's heart" as the opening performance, which has strong Pakistan style characteristics. The dance is a wonderful witness of the ingenious fusion of Chinese and Pakistani cultures and the friendship between China and Pakistan.

《银铃欢歌》是典雅的中国苗族舞蹈《银落舞》与欢快的巴基斯坦舞蹈,两个舞种的对话和融合,也是文化的沟通与交流,表达了两国人民对于美的追求与向往。
Yinling Huange is an elegant Chinese Miao dance Yinluo dance and a cheerful Pakistani dance. The dialogue and integration of the two kinds of dance is also a cultural communication and exchange, which expresses the pursuit and yearning of the two peoples for beauty.