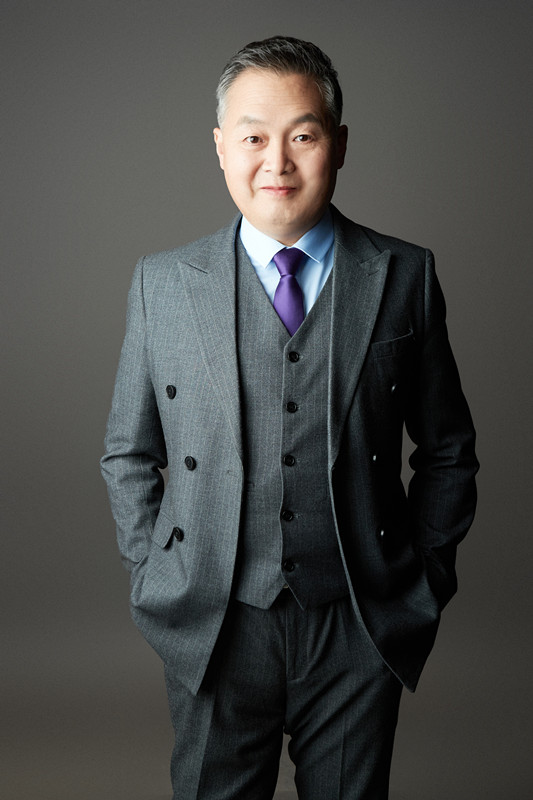 牛卓(字卓伦),国家一级美术师,国礼书画家,当代杰出文艺工作者;亚洲书画协会名誉主席,网络剧《让爱回家》主要成员。
Niu Zhuo (Zhuolun), a national first-class artist, a national ceremony calligrapher and painter, and an outstanding contemporary literary and artistic worker; Honorary chairman of Asian calligraphy and Painting Association and main member of online drama let love go home.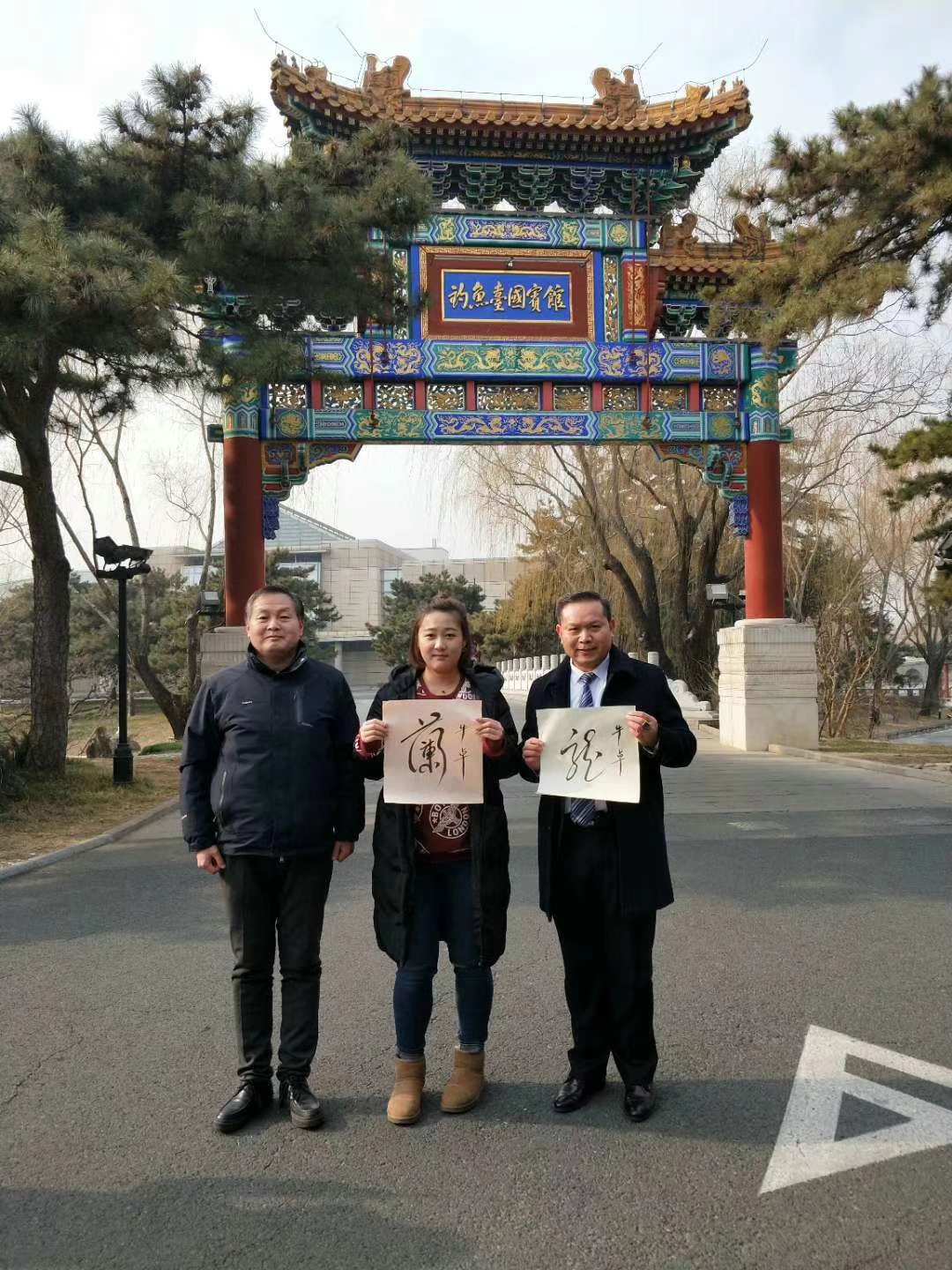 ▲牛卓出席中国最高政治圣地之一钓鱼台国宾馆峰会盛宴
Niu Zhuo attends the summit banquet of Diaoyutai State Guesthouse, one of the highest political holy places in China
联合国健艺美文化产业总会(UNB)组织、世界文化艺术界联合会投拍大型网络剧概况如下:
The overview of large-scale online dramas organized by the United Nations Federation of jianyimei cultural industry (UNB) and the World Federation of cultural and art circles is as follows:

网络剧《让爱回家》以世界文化艺术界联合会三届核心成员的发展变化为线索,以2015年 9月第一届文艺大会至2021年10月第三届文艺大会期间发生的故事为背景。主要表现文联人怀揣梦想、克服种种困难、为传承中华文明,促进世界文化大融合努力奋斗,播洒星光的感人故事。此剧是来自世界各国优秀文化艺术工作者、爱好者的一次集体展现,号召舞蹈家、音乐家、演艺工作者等不同领域的文艺工作者积极参与,本色出演最真实的自己。
The online drama let love go home takes the development and changes of the three core members of the World Federation of cultural and art circles as the clue, and takes the stories that took place from the first art conference in September 2015 to the third art conference in October 2021 as the background. It mainly shows the touching stories of the people of the Federation of literary and art circles who have dreams, overcome various difficulties, strive to inherit Chinese civilization and promote the great integration of world culture, and spread the stars. This play is a collective show of outstanding cultural and artistic workers and lovers from all over the world. It calls on dancers, musicians, performing artists and other literary and artistic workers in different fields to actively participate and play the most real themselves.

此剧剧情跌宕起伏,具有很高的观赏性,真人真事本色出演,具有很高的真实性;最重要的是,此剧可当做宝贵的个人影音史料,永久留存。
The plot of the play has ups and downs, which is highly ornamental. The real person plays the real thing, which has high authenticity; Most importantly, the play can be used as valuable personal audio-visual historical materials for permanent preservation.

正如亚洲电影协会副主席宋金奇先生所言:《让爱回家》爱中藏美,世艺联美, 图境美、故事美、剧中人物美。剧组一定不负众望,竭尽全力编拍好网络剧《让爱回家》 。
As Mr. Song Jinqi, vice president of the Asian Film Association, said: "let love go home" loves the beauty of China, Tibet, the United States of world arts, the beauty of picture, story and characters. The crew must live up to expectations and make every effort to make up and make a good online drama "let love go home".

已有剧组成员
There are already crew members

策划 乐蓉 乐华
Planning Le Rong Le Hua

编剧 乐艺 丨乐楼
Screenwriter music art music building

导演:乐昆 、花星、王乐军等
Director:Yue Kun、hua Xing、 Wang lejun, etc

制片 乐兰 乐珂 乐悦
Producer Le LAN Le Ke Yue

摄像 乐秦等
Cameraman Le Qin et al

音乐 乐华 乐生
Yuehua Lesheng

插曲 演唱 乐元 乐丽 乐依等
Interlude singing music, Yuan music, Li Leyi, etc

美术 乐卓 乐甘 乐斌
Art Le Zhuo Le Gan Le bin

统筹 乐秀 乐军 乐冬 乐清 乐平 乐古 乐依 乐菊
Overall planning of music, xiule, military music, winter music, Qingle, Pingle, ancient music, Yile Chrysanthemum

服饰 乐瑜 乐悦
Dress Yue Yu Yue

主要 演员 乐元 乐向 等 三届主席团及全体会员
The main actor Yue yuanle Xiang and other three presidiums and all members

第1批次入选编剧拍摄世艺联委员名单:周向党 李元华 谭邦兰 牛卓 朱悦乔 姜莉莉 习红莉 张瑜 张华敏 于引
The first batch was selected into the list of members of the World Arts Federation for screenwriting and shooting: Zhou Xiangdang, Li Yuanhua, Tan banglan, Niu Zhuo, Zhu Yueqiao, Jiang Lili, Xi Hongli, Zhang Yu, Zhang Huamin, Yu Yin

第2批次侯选人名单:乐珂 乐生 乐清 乐秦 乐依 乐潘 乐星 乐昆 乐慧 乐琼 乐湘 乐平 乐灵 乐斌 乐圣 乐宁 乐丁 乐英乐军 乐海 乐菊 乐楼 乐古 乐明 乐舞
List of candidates in the second batch: Le Ke Le Sheng, Le Qing, Le Qin, Le Yi, Le pan, Le Xing, Le Kun, Le Hui, Le Qiong, Le Xiang, Le Ping, Le Ling, Le bin, Le Sheng, Le Ning, Le Ding, Le Ying, Le Jun, Le Hai, Le Ju, Le Lou, Le Gu, Le Ming, le and dance

编委会还将从申报人员中选出第3批参演人员,招贤启事如下:
The editorial board will also select the third batch of performers from the applicants. The recruitment notice is as follows:

联合国健艺美文化产业总会(UNB)、世界文化艺术界联合会全体成员均可申请参演网络剧《让爱回家》,参与方式,将个人的艺术人生编成剧本,或拍成视频,由剧组统一收集整理,最后通过剪辑编入网络剧,并由联合国UNB、世艺联联合出版向海内外推广。
All members of the United Nations General Association of jianyimei cultural industry (UNB) and the World Federation of cultural and art circles can apply to participate in the online drama let love go home. The way of participation is to compile personal artistic life into scripts or videos, which are collected and sorted by the crew. Finally, they are edited into the online drama, which is jointly published by UNB and the World Federation of cultural and art circles and promoted at home and abroad.

☆此喜讯发出后引起会员们广泛关注,纷纷询问如何参与其中,由于文联成员众多,剧组委员会优先考虑持有会员证的同志,并发起报名接龙的方式录选参演人员。
☆ after the good news was sent out, members paid extensive attention and asked how to participate. Due to the large number of members of the Federation of literary and art circles, the crew committee gave priority to comrades with membership cards and initiated the way of registration and continuous selection of performers.

▽第3批报名接龙报名:
▽ the 3rd batch of continuous registration:

20:乐丹(王丹萍:安徒生联合会主席)
20: Le Dan (Wang Danping: Chairman of Andersen's Federation)

21:乐生〈汪锦生:北京少儿戏曲协会长)
21: Lesheng (Wang Jinsheng: President of Beijing Children's Opera Association)

22 :乐镧(罗兰:华服学院院长)
22: Le La (Roland: Dean of Huafu College)

23 :乐墨(夏墨彦:著名诗人 )
23: Le mo (Xia Moyan: a famous poet)

24:乐敬(管敬革 总监书画家)
24: Le Jing (director of Guan Jingge, calligrapher and painter)

25:乐令(曾令旗:国际旅游小姐大赛 主席)
25: Leling (Zeng Lingqi: Chairman of Miss International Tourism Competition)

26:乐连(林连友 华人卫视 总制片,台长)
26: Le Lian (Lin Lianyou, chief producer and director of Chinese satellite TV)

27:
27:
28:
28:
29
twenty-nine

30
thirty

31
thirty-one

32
thirty-two

33
thirty-three

…
△片中有近30首插曲,歌星接龙报名(征集 歌手 进唱)(附有伴奏带)
△ there are nearly 30 episodes in the film, and the singer Solitaire signs up (solicits singers to sing) (with accompaniment tape)

1 王圣依 (演唱《快乐美业人》)
1 Wang Shengyi (singing "happy Meiye man")

2 谭邦兰(演唱《我的悄悄话想对你说》
2 Tan banglan (singing my whisper to you)

3 楼兰(青春酷毙帅》
3 Lou Lan (cool and handsome in youth)

4 黑玛丽娅《中国流行曲》
4 Black Maria, Chinese pop

5 李舒玉《情怀》
5 feelings by Li Shuyu

6
six

7
seven

8
eight

9
nine
…
(接龙报名条件:须是世界文联第一至第三届常务理事以上职务,无职称先入会者达到条件者方可接龙。)
(registration conditions for Solitaire: it must be a position above the first to third executive directors of the World Federation of literary and art circles. Those who do not have a professional title can join the club only if they meet the conditions.)

艺术人生
Artistic life
大学本科建筑学(设计)专业,2018德艺双馨终身成就书画家、 世界华人书画家协会副主席、中国CCTV新华国礼书画院副院长、中国新丝路国际书画院副院长、国际艺术巨匠齐白石第四代传人、中华非遗唐韵书画传承人、 香港文联美协、书协会员。
He majored in architecture (Design) with a bachelor's degree. In 2018, he was a lifelong calligrapher and painter, vice chairman of the world Chinese calligrapher and painter Association, vice president of China CCTV Xinhua Guoli Academy of calligraphy and painting, vice president of China New Silk Road International Academy of calligraphy and painting, fourth generation successor of international art giant Qi Baishi, inheritor of China's non heritage Tang Yun calligraphy and painting, member of Hong Kong Federation of literary, art and Calligraphy Association.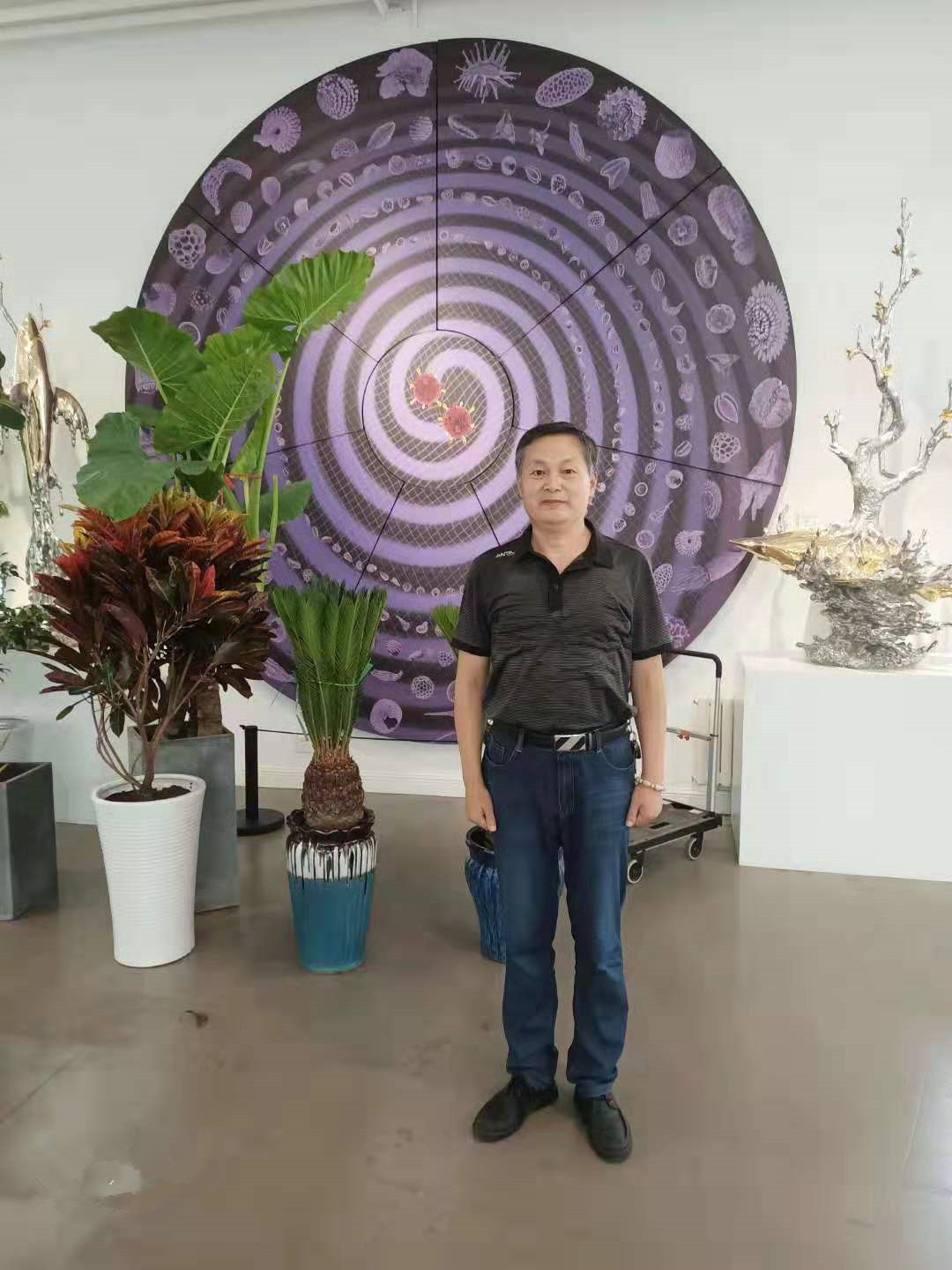 1963年3月31日,牛卓出生于天津。一座拥有狗不理包子、十八街麻花等著名小吃的直辖市。素有中国北方的曲艺之乡的美誉,各种表演艺术门类齐全,民间工艺有杨柳青年画、泥人张彩塑、魏记风筝、天津地毯等。
Niu Zhuo was born in Tianjin on March 31, 1963. It is a municipality directly under the central government with famous snacks such as Goubuli steamed stuffed bun and Mahua on 18th Street. Known as the hometown of folk art in northern China, it has a wide range of performing arts, including Yangliu youth painting, clay figurine Zhang Caisu, Weiji kite, Tianjin carpet, etc.

一方水土养育一方人,浓郁的文化艺术氛围让牛卓自小受到良好熏陶。
Niu Zhuo was nurtured by one side of soil and water, and the rich cultural and artistic atmosphere made him well influenced since he was a child.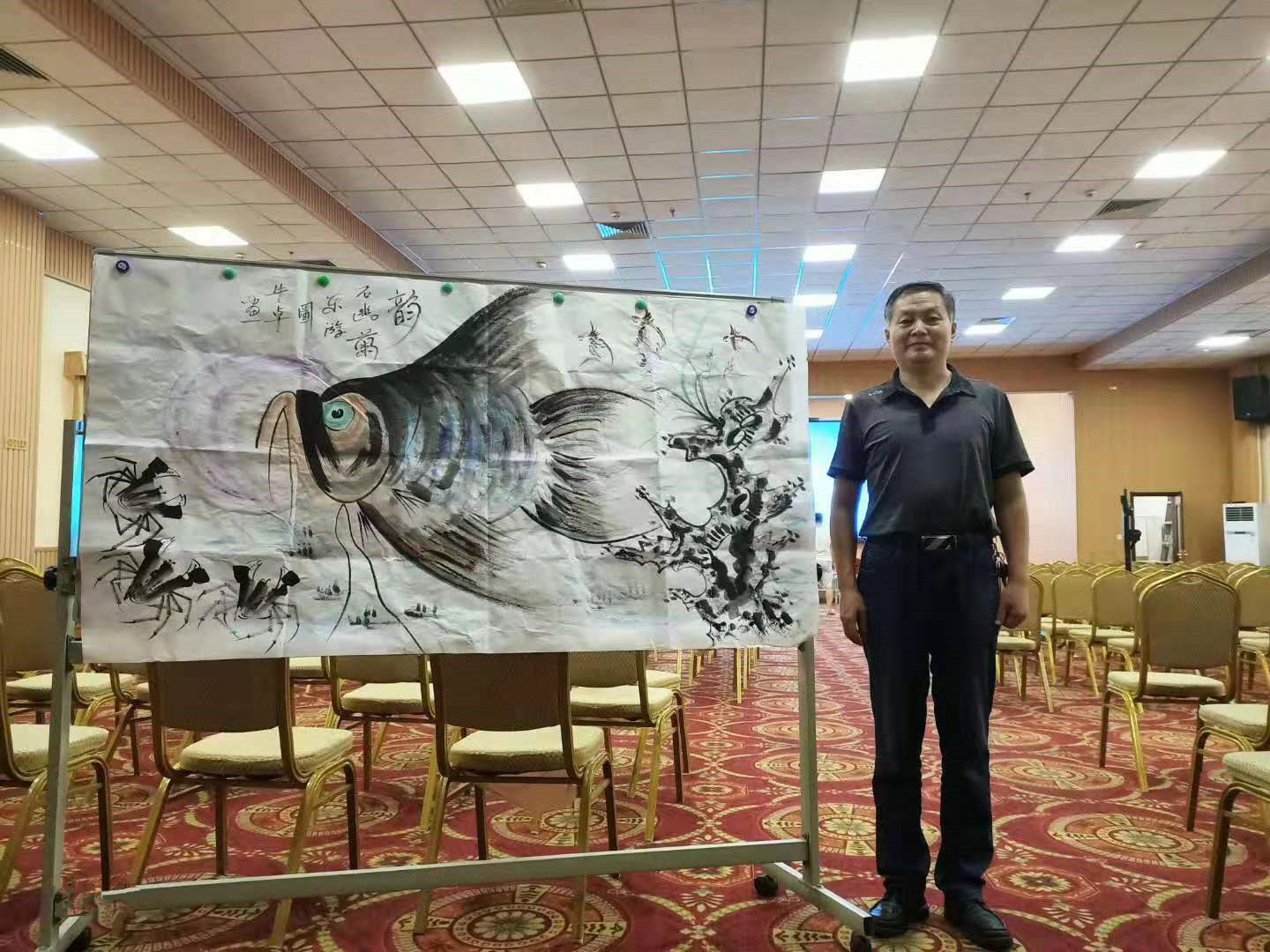 牛卓以大学本科建筑学(设计)专业之深厚正规大学建筑图之功底,大胆突破传统结构定式,将观众引入一个全新的思维空间和当代审美观感意境,敢于汲取西洋色彩斑斓艺术形式有机融入中国传统水墨画,其强烈的对比色彩给人以惊艳震撼之视觉冲击效果。具有超越前人的艺术个性和现代神韵,强调色彩的印象派风格及超现实主义理念,使作品达到了墨彩飞扬,摄人心魄之悠远意境和诗意盎然的独特艺术效果。
Niu Zhuo, with his deep knowledge of Architecture (Design) and regular University architectural drawing, boldly breaks through the traditional structure, introduces the audience into a new thinking space and contemporary aesthetic conception, dares to absorb western colorful art forms, and organically integrates them into traditional Chinese ink painting. His strong contrast color gives people a stunning visual impact. With the artistic personality and modern verve that surpasses the predecessors, the impressionist style that emphasizes color and the concept of surrealism make the works achieve the unique artistic effect of flying ink and color, long-term artistic conception and poetic.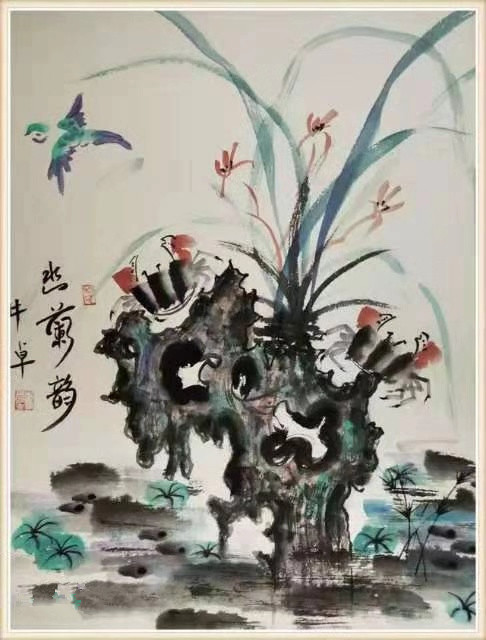 其作品入典《第二十一届中国当代实力派书画拍卖专场》图录、《中华盛典书画名家精品大全》、《中国新时代文艺作品宝库》。
His works are included in the catalogue of the 21st auction of Chinese contemporary strength School of calligraphy and painting, the complete collection of excellent calligraphy and painting masters of the Chinese grand ceremony, and the treasure house of Chinese literary works in the new era.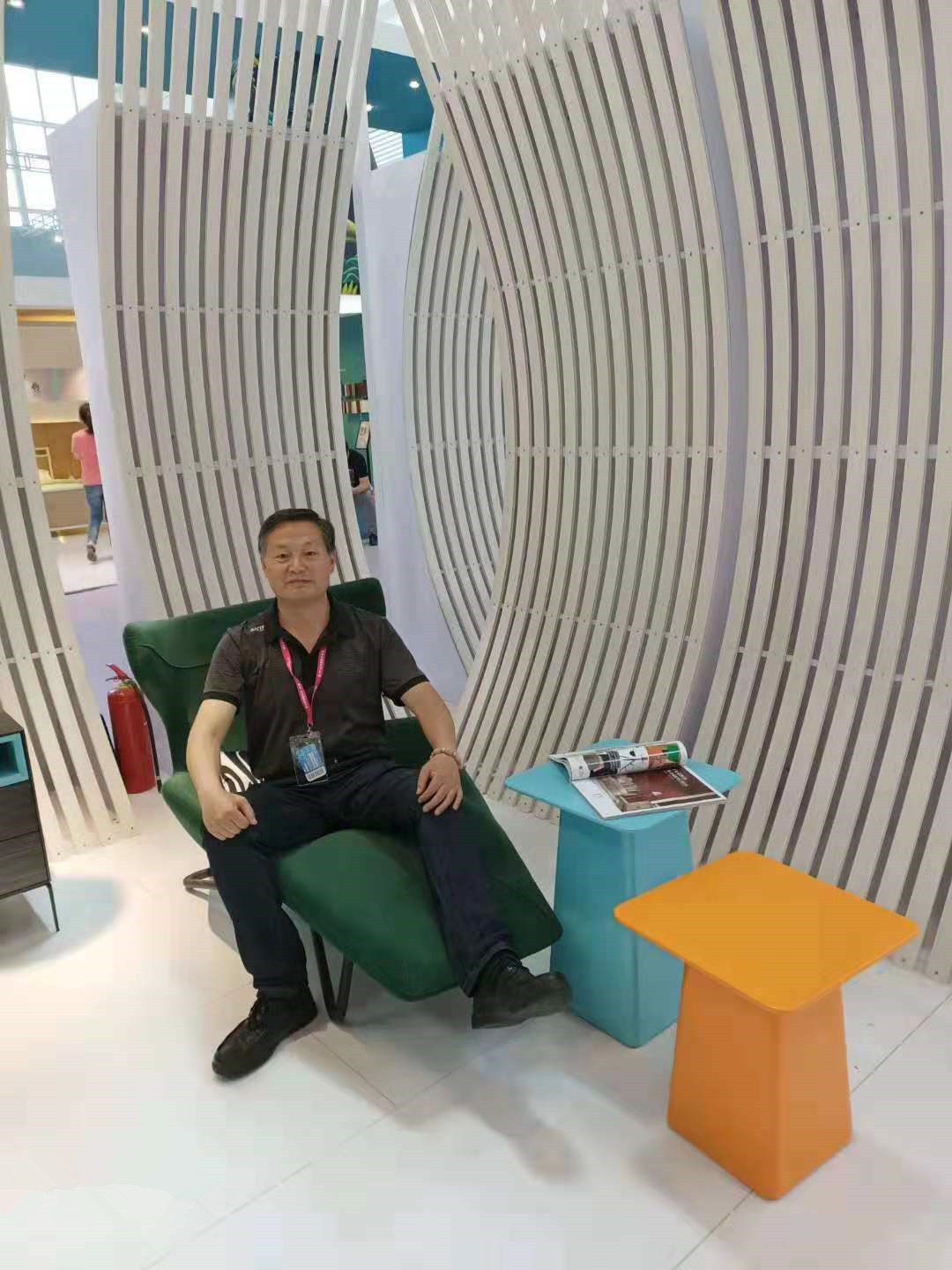 受邀参加2017中华将军部长新春晚宴盛典。
He was invited to attend the 2017 Chinese general minister's New Year dinner.

受邀参加纪念毛主席124周年诞辰峰会。
He was invited to attend the summit commemorating Chairman Mao's 124th birthday.

2019年6月,参加中国乐坛六一献爱心大型公益演唱会并捐赠书画作品。
In June 2019, he participated in the June 1 charity concert of Chinese music and donated calligraphy and painting works.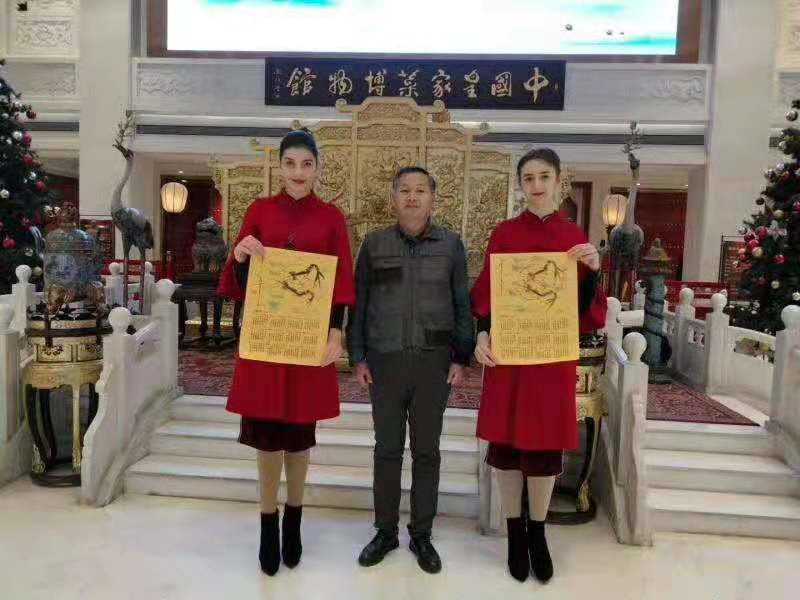 荣获2017最具艺术市场投资人物称号。
Won the title of the most investment figure in the art market in 2017.

荣获一带一路代表艺术家贡献奖。
One belt, one road representing the artist's contribution.

2021年6月3日,牛卓在世界文化艺术家排行榜《每日一星》评选活动中荣获第一名。
On June 3, 2021, Niu Zhuo won the first prize in the selection of "one star of the day" in the list of world cultural artists.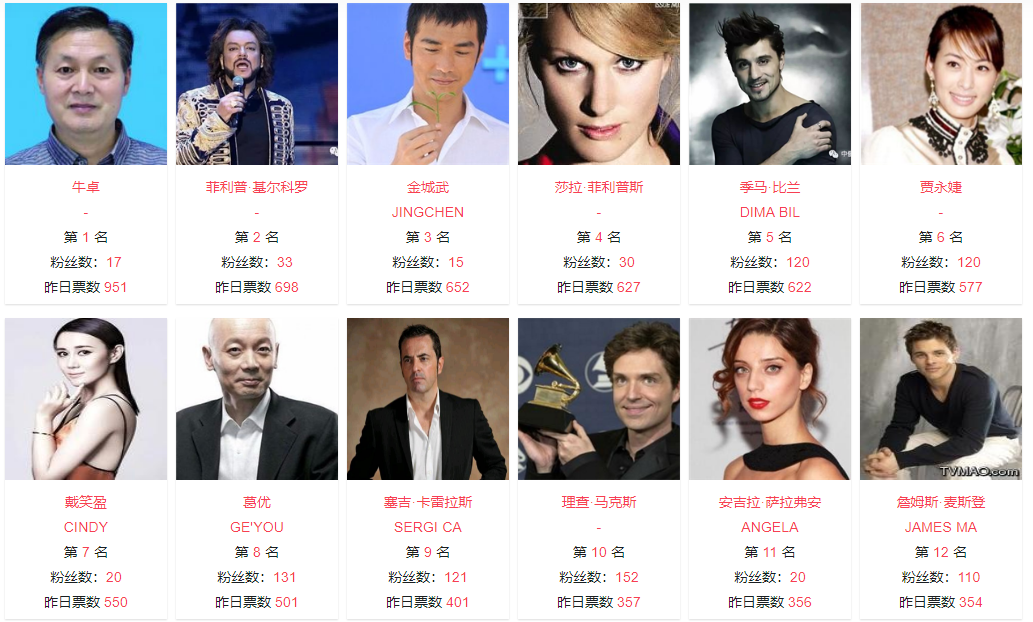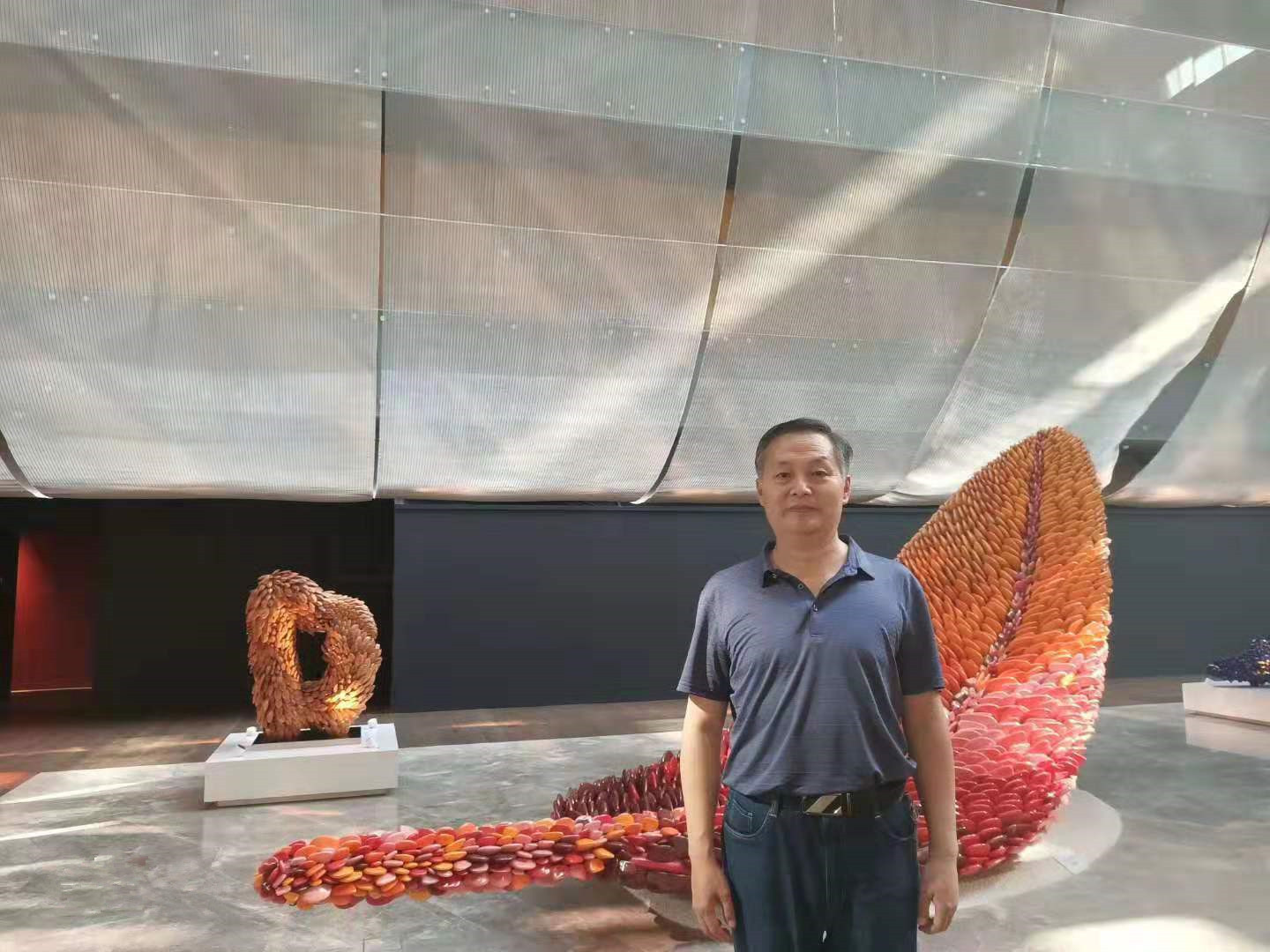 世界文联入会通道(点击进入)

Entry channel of World Federation of literary and art(click to enter)
《每日一星》参与方式(点击进入)
How to participate in "one star of the day"(click to enter)
▼扫码关注世界文联
Scan the code and pay attention to the World Federation of literary and art