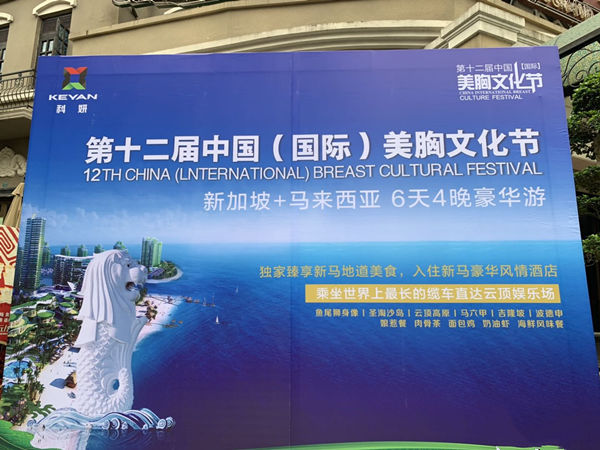 世界文联通讯处: 近日,由全国工商联美容化妆品业商会美胸专业委员会主办、科妍美胸国际承办的"大爱天下·诚信美胸"第十二届中国(国际)美胸文化节在重庆国民街龙兴大酒店即将隆重举行。来自全国各地不同领域的100多位知名音乐家、舞蹈家、影视明星、机构创办人、企业家、教育家、美业大咖,微商代表以及科妍国际优秀加盟商代理商们欢聚一堂,共享盛会。联合国健艺美文化产业总会副主席罗华党先生与联合国健艺美文化产业总会秘书长谭邦兰女士出席盛典。
Recently, the 12th China (International) breast beauty culture festival, sponsored by the breast beauty professional committee of the all China Federation of industry and Commerce beauty and cosmetics chamber of Commerce and hosted by Keyan breast beauty international, will be held in Longxing Hotel, National Street, Chongqing. More than 100 well-known musicians, dancers, film and television stars, organization founders, entrepreneurs, educators, celebrities of Meiye, representatives of wechat business and excellent franchisees and agents of Keyan international gathered together to share the grand event. Mr. Luo huadang, vice president of the United Nations Federation of Arts and cultural industries, and Ms. Tan banglan, Secretary General of the United Nations Federation of Arts and cultural industries, attended the ceremony.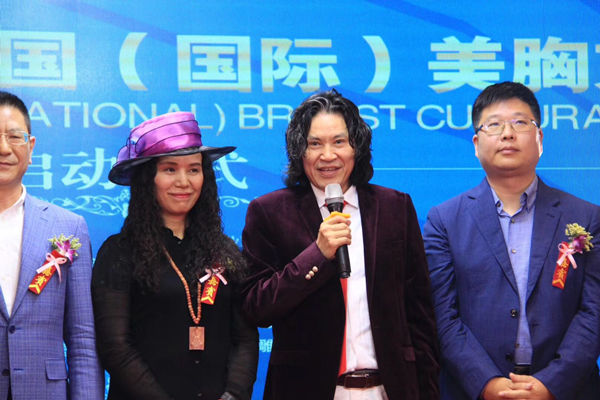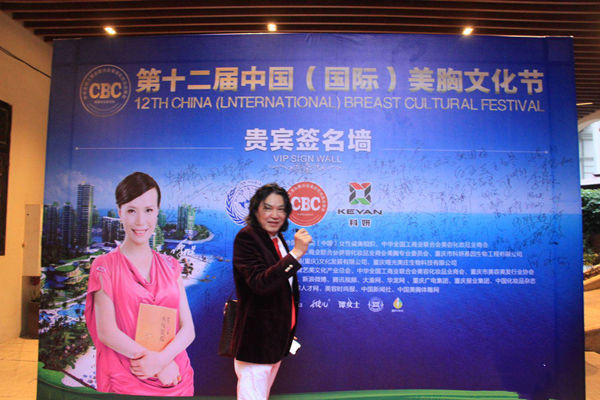 在美胸文化节迎宾晚宴上,联合国健艺美文化产业总会秘书长、世界文化艺术界联合会常务秘书长、重庆市科妍美胸技术发明人、全国工商联美容化妆品业商会美胸专业委员会主任谭邦兰女士在开幕式上致辞,对出席开幕式的各位嘉宾表示感谢。自2004年首届美胸文化节开办以来,已经走过15个年头,得到社会行业人士的认同。
At the welcome dinner of the breast Culture Festival, Ms. Tan banglan, Secretary General of the United Nations Federation of health, art and culture industries, Executive Secretary General of the World Federation of cultural and art circles, inventor of Chongqing Keyan breast technology, and director of the breast Professional Committee of the all China Federation of industry and commerce beauty and cosmetics chamber of Commerce, delivered a speech at the opening ceremony to express her gratitude to all guests attending the opening ceremony. Since the opening of the first breast Culture Festival in 2004, it has been 15 years and has been recognized by people in the social industry.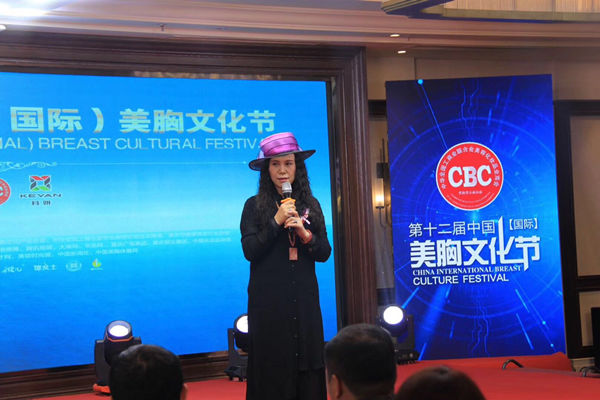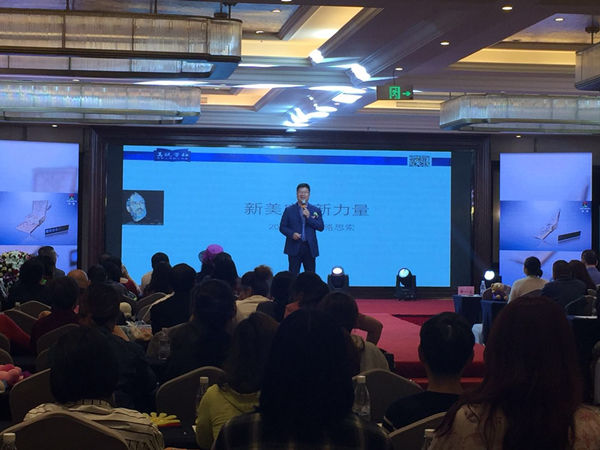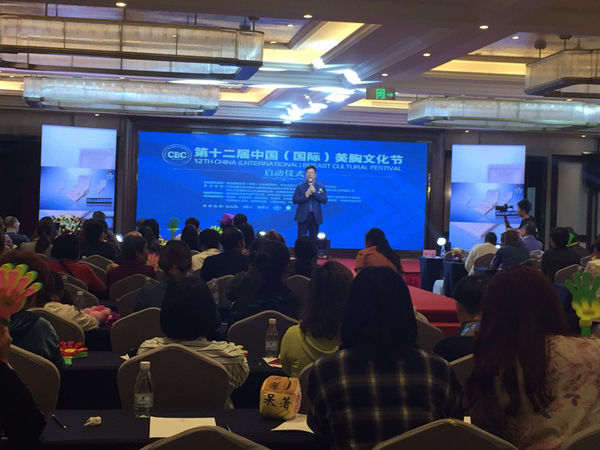 在大会上,东方美董事长余一尘先生发表专题讲座《新美容新力量》分析当前美胸市场,重庆医科大学洪蕾教授讲述《乳房疼痛的类型》,解惑乳房疼痛与激素有关系,从胸到卵巢,决定女人的孕育、性福、年轻态!
At the conference, Mr. Yu Yichen, chairman of Dongfang Mei, delivered a special lecture "new beauty and new power" to analyze the current breast beauty market. Professor Hong Lei of Chongqing Medical University talked about "types of breast pain". He was puzzled that breast pain is related to hormones. From chest to ovary, it determines women's pregnancy, sexual happiness and youth!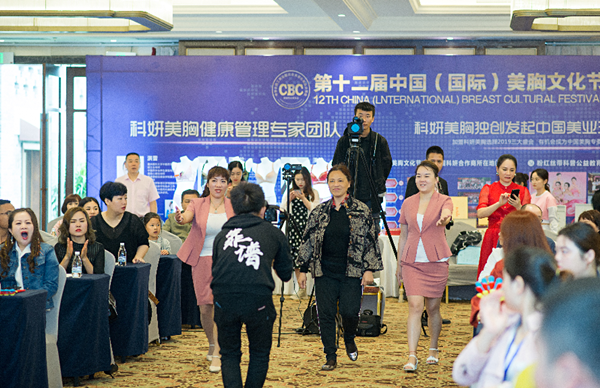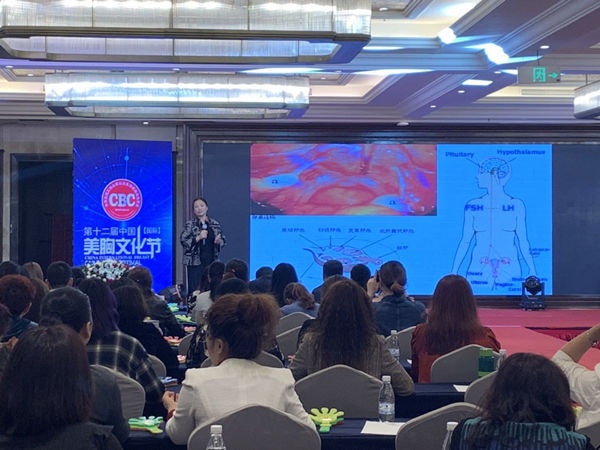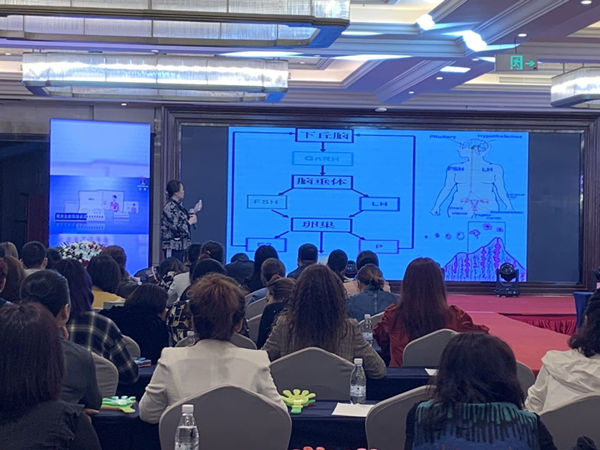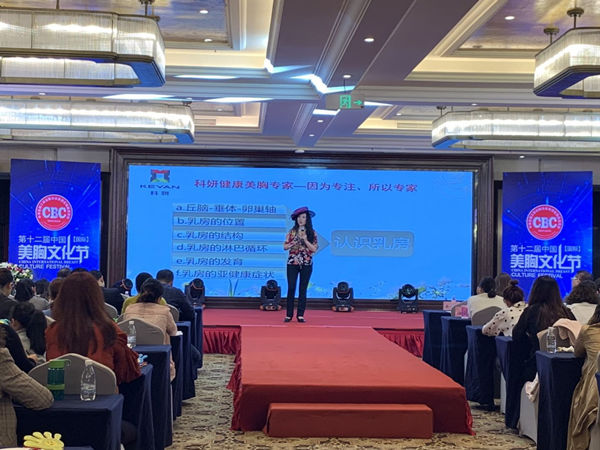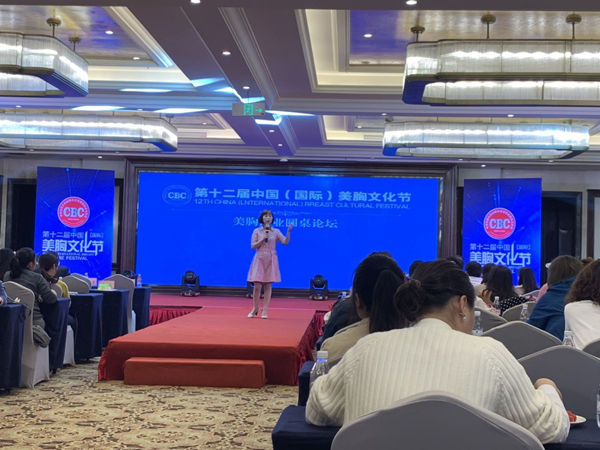 科妍国际董事长谭邦兰女士,她以其"医学研究、临床试验、科技研发"为核心理念,带领科妍集团成为中国专研美胸技术的领军企业。20多年来,科妍集团秉承"医学、科技、高效"的宗旨,服务于千万女性,并赢得"优质专业服务、切实高效产品"的市场口碑。在淋巴经络健康主题演讲中,谭邦兰女士用专业美胸技术和临床经验向在场嘉宾分析淋巴的重要性,并为嘉宾现场一一解惑。
Ms. Tan banglan, chairman of Keyan international, with her core concept of "medical research, clinical trials, scientific and technological research and development", led Keyan group to become a leading enterprise specializing in breast beauty technology in China. For more than 20 years, Keyan group adheres to the tenet of "medicine, science and technology, high efficiency", serves millions of women, and wins the market reputation of "high quality professional service, practical and efficient products". In the keynote speech on lymphatic meridians health, Ms. Tan banglan analyzed the importance of lymph with her professional breast care technology and clinical experience, and solved the doubts one by one for the guests.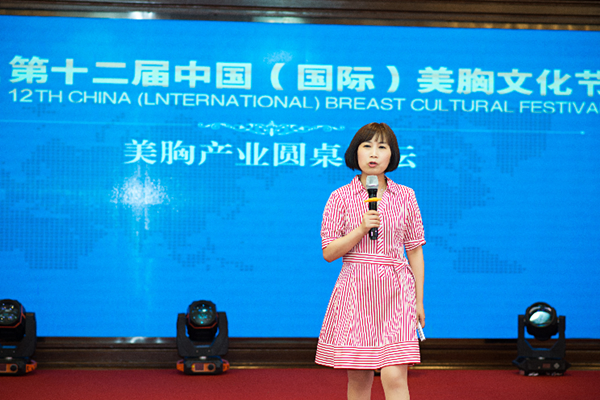 在专家讲座上,科妍国际市场总监王敏女士结合20多年美胸市场经验,手把手教会如何在美业互联网时代锁定客户、抓住客户。并为大家解析科妍美胸养身系列的神奇之处。

In the expert lecture, Ms. Wang Min, director of international marketing of Keyan, combined with more than 20 years of experience in breast care market, taught us hand in hand how to lock in and seize customers in the Internet era of Meiye. And for you to analyze the magic of Keyan breast series.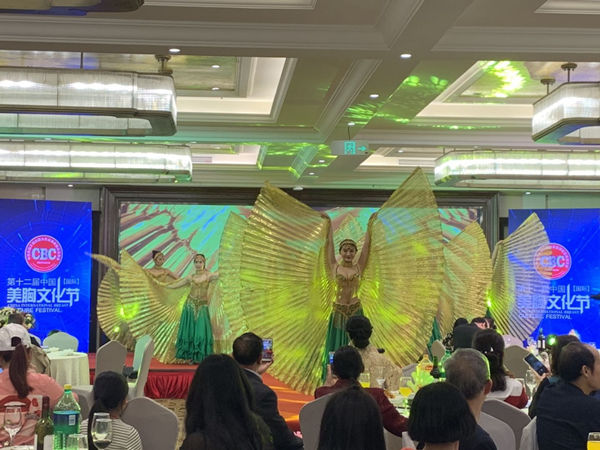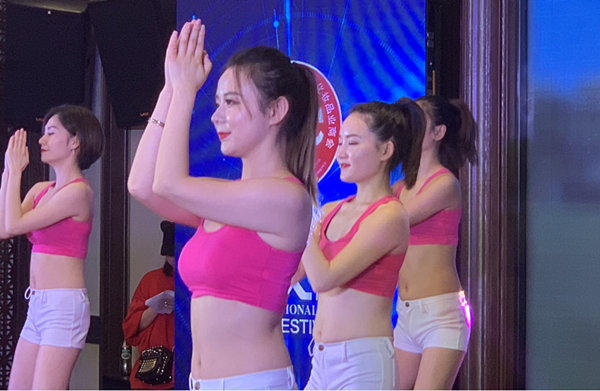 5月9日晚,中国(国际)美胸文化节颁奖盛典隆重举行,在激情的开场舞——《金色瞎想》后,科妍董事长谭邦兰女士以一曲罗华党教授原创歌曲《嘉陵江畔情人花烛夜》震惊会场,她用行动展现了跨界艺术家的魅力所在。此外,罗华党教授与谭邦兰女士共同在舞台上奏响《我们永远在一起》,现场来宾纷纷赞扬。当日,晚会在大合唱《我们永远在一起》中完美结束!
On the evening of May 9, the award ceremony of China (International) breast Culture Festival was held ceremoniously. After the passionate opening dance "golden fantasy", Ms. Tan banglan, chairman of Keyan, shocked the venue with a song "a night of flowers and candles for lovers by the Jialing River" written by Professor Luo huadang. She showed the charm of cross-border artists with her actions. In addition, Professor Luo huadang and Ms. Tan banglan jointly played "we are always together" on the stage, which was praised by the guests. On that day, the party ended perfectly in the chorus "we are always together"!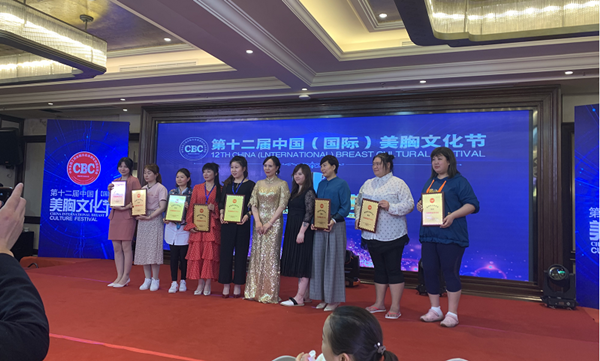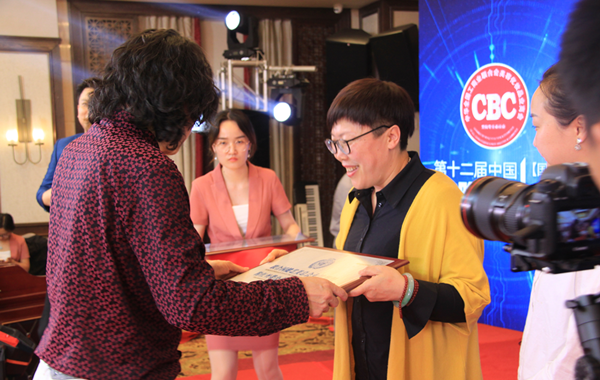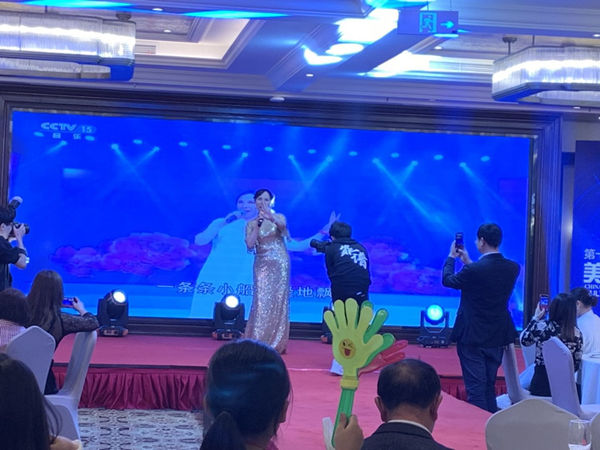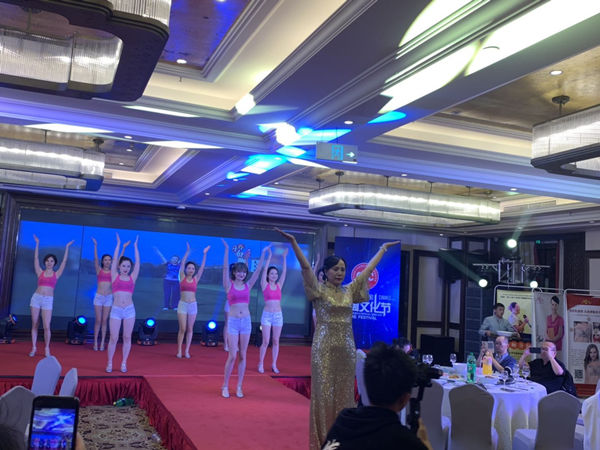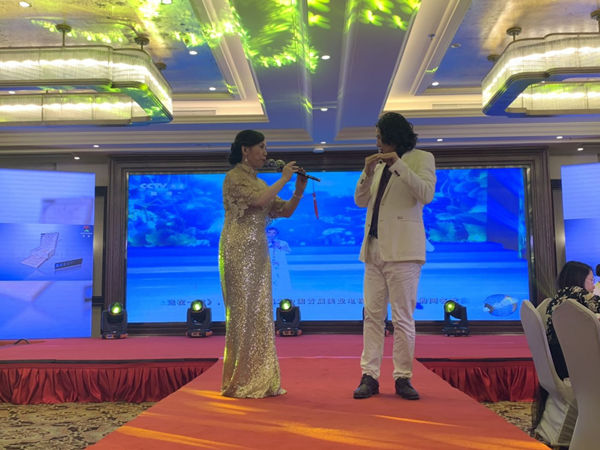 关爱女性,与健康同行。在5月9日晚会后,参与会议的部分专家、美业大咖组成美胸文化知识传播自愿者团队前往马来西亚和新加坡,将美胸文化知识传送到当地。自愿者先后在新加坡河畔鱼尾狮像 、云顶高原、吉隆坡教堂、马六甲海峡等世界旅游景点亮相,让美胸文化一路传承。
Caring for women, walking with health. After the evening party on May 9, some experts and celebrities from the beauty industry participated in the meeting formed a volunteer team to deliver breast culture knowledge to Malaysia and Singapore. Volunteers have successively made appearances in world tourist attractions such as Merlion on Singapore's riverside, Yunding plateau, Kuala Lumpur church, Malacca Strait and so on, so as to inherit the breast culture all the way.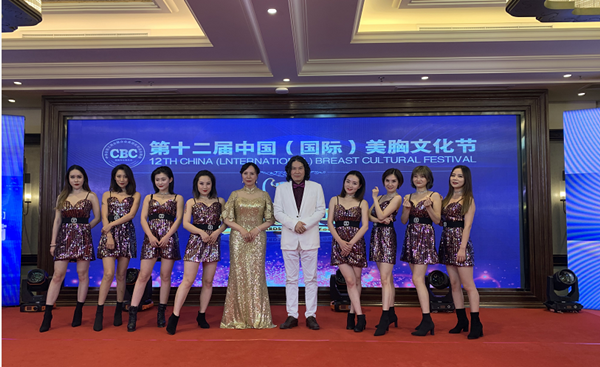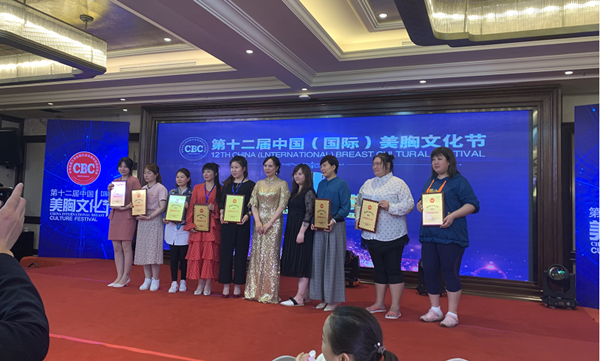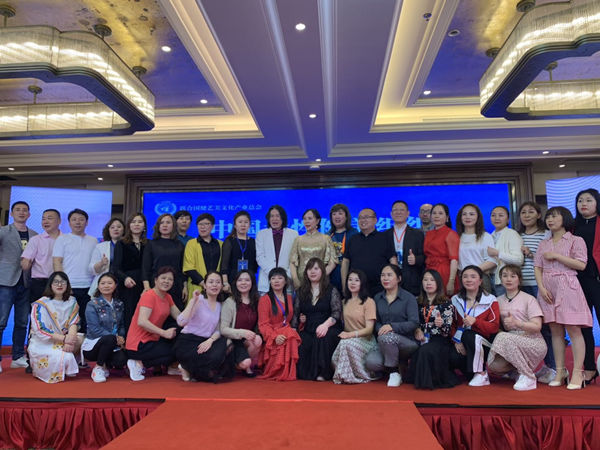 乳房是哺育生命的源泉,更是展示女性魅力与自信的法宝,第十二届中国(国际)美胸文化节是一场关爱女性健康,传播胸部健康文化的活动,是人们对健康和美丽的一种追求。作为入选中国名优产品、入选人民大会堂全国精品展示中心展示产品,科妍美胸国际数十年来,专业解决女性乳房亚健康,在提高女性乳房保健意识、推动乳腺疾病早期筛查工作开展的同时,维持女性胸部年轻态,提升女性个人魅力、促进女性家庭婚姻美满和谐。
Breast is not only the source of life, but also the magic weapon to show women's charm and self-confidence. The 12th China (International) breast Culture Festival is an activity to care for women's health and spread breast health culture, which is a pursuit of health and beauty. As one of China's famous and high-quality products, and one of the exhibition products in the National Exhibition Center of the Great Hall of the people, Keyan Breast International has been specialized in solving the sub-health problems of women's breasts for decades. While improving the awareness of women's breast health care and promoting the early screening of breast diseases, Keyan Breast International maintains the young state of women's breasts, enhances women's personal charm, and promotes the happiness and harmony of women's family and marriage.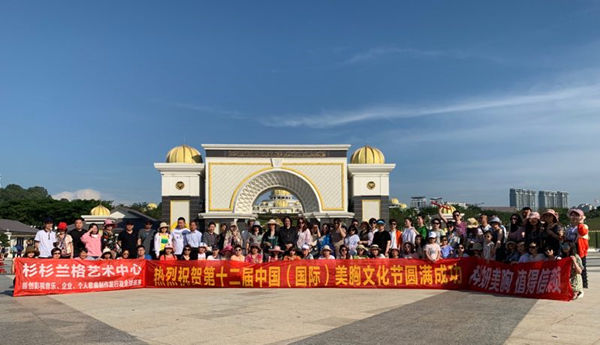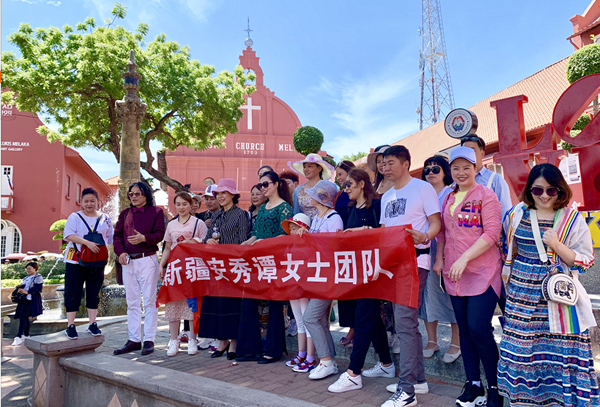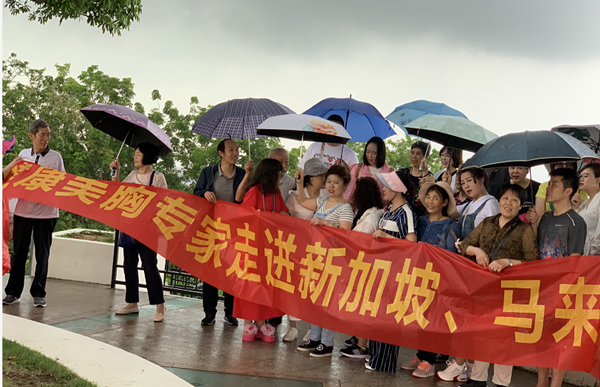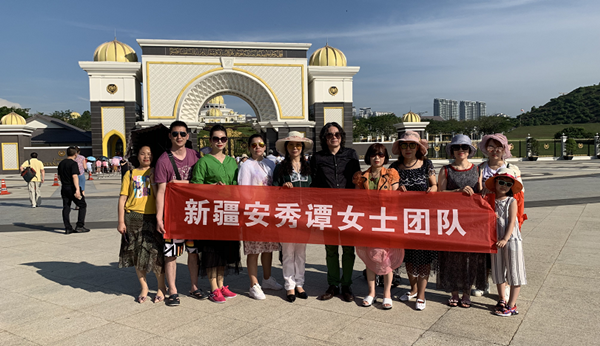 5月8日至14日,第十二届中国(国际)美胸文化节圆满落幕。未来,科妍国际将始终秉承"大爱天下,诚信美胸"的经营理念,利用技术优势和营销优势,为更多女性带去健康、带去更高品质的产品。同时也继续坚守企业责任的初心,积极回馈社会,让更多女性重塑信心绽放美丽人生!
From May 8 to 14, the 12th China (International) breast Culture Festival came to a successful conclusion. In the future, Keyan international will always adhere to the business philosophy of "great love for the world, integrity and breast beauty", and take advantage of its technical and marketing advantages to bring more healthy and high-quality products to more women. At the same time, we will continue to adhere to the original intention of corporate responsibility, actively give back to the society, and let more women rebuild their confidence and bloom a beautiful life!