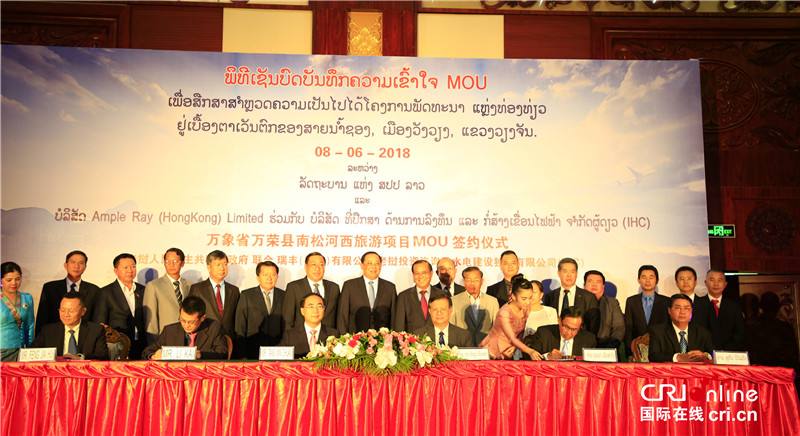 老挝举办中老文化旅游推广周活动
Laos holds China Laos Cultural Tourism Promotion Week
发布时间:2022-02-18 13:50 来源:新华社 编辑:王义
Release time: February 18, 2022 13:50 source: Xinhua news agency editor: Wang Yi
新华社万象2月16日电 中国文化和旅游部、老挝新闻文化旅游部共同主办的"2022年老挝欢乐春节暨中老文化旅游推广周"15日晚在老挝首都万象开幕。
Xinhua news agency, Vientiane, February 16 - the "Laos happy Spring Festival in 2022 and China Laos Cultural Tourism Promotion Week" jointly sponsored by the Ministry of culture and tourism of China and the Ministry of press, culture and tourism of Laos opened in Vientiane, the capital of Laos, on the evening of the 15th.
老挝计划投资部部长坎扬出席开幕式,中国文化和旅游部部长胡和平在线出席并发表视频讲话。双方表示,中老两国文化和旅游业创新发展正步入崭新阶段,将在新的一年进一步深入旅游推广、交流工作。
Kanyang, Minister of planning and investment of Laos, attended the opening ceremony, and Hu Heping, Minister of culture and tourism of China, attended and delivered a video speech online. The two sides said that the innovative development of culture and tourism between China and Laos is entering a new stage and will further deepen tourism promotion and exchanges in the new year.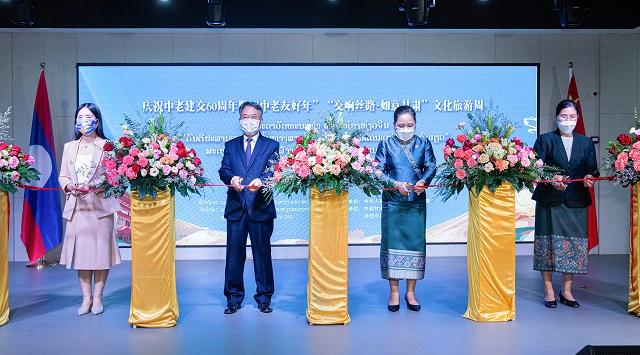 在开幕式上,中老双方共同为舞狮点睛,欣赏中国经典民乐表演,共度元宵佳节。被誉为"世界风筝之都"的山东潍坊市还举办了"潍坊风筝走世界新春老挝特别展"。
At the opening ceremony, China and Laos jointly focused on the lion dance, enjoyed the performance of Chinese classic folk music and spent the Lantern Festival. Known as the "kite capital of the world", Weifang City, Shandong Province also held the "special exhibition of Weifang kite walking around the world in the spring of Laos".
在北京冬奥会举行之际,推广周增加了冰雪主题、冬奥元素,让当地民众从"经典文化""魅力冰雪""乐享生活"三个板块共享文化之美、运动之美、生活之美。推广周还将举办欢乐新春图片展、春节民俗活动、潍坊百景展示等。(章建华)
On the occasion of the Beijing Winter Olympics, the promotion week added ice and snow themes and Winter Olympics elements, so that local people can share the beauty of culture, sports and life from the three plates of "classic culture", "charming ice and snow" and "enjoy life". The Promotion Week will also hold a happy Spring Festival picture exhibition, Spring Festival folk activities, Weifang Baijing exhibition, etc. (Zhang Jianhua)