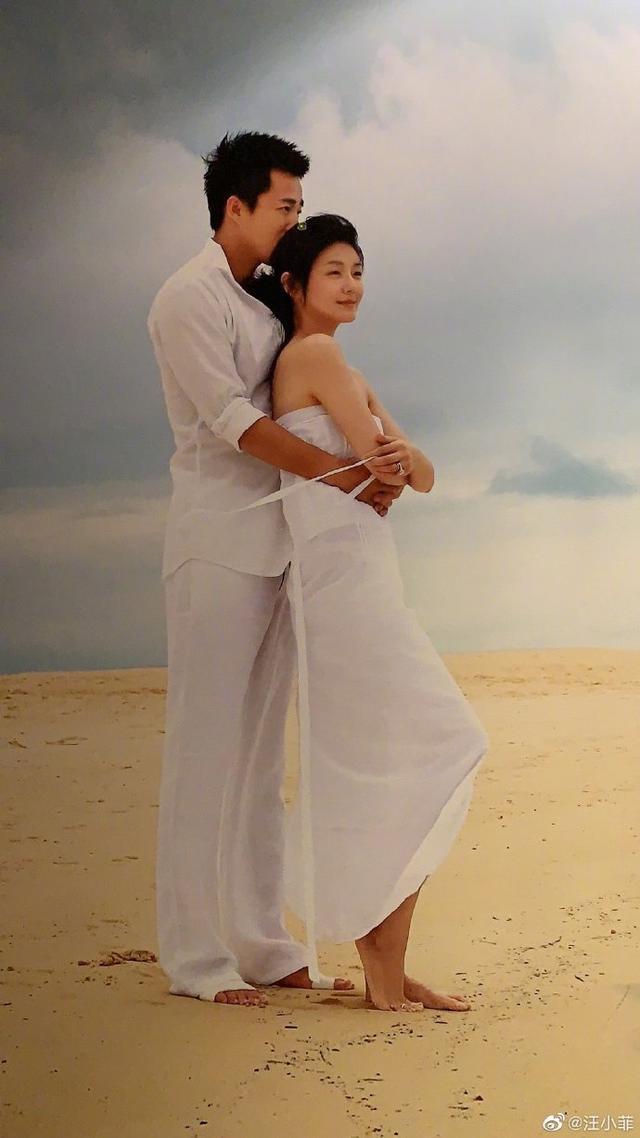 汪小菲和大S的婚变风波闹得沸沸扬扬。
Wang Xiaofei and big s' marriage is in a hot water.
一次吵架,让大S脱口而出要离婚,就像正常夫妻吵架那样的,但是没想到却发酵成了一场公众事件。
A quarrel, let big s blurt out to divorce, like the normal husband and wife quarrel, but did not expect to ferment into a public event.
在这场离婚风波中,汪小菲显然失算了。
In this divorce storm, Wang Xiaofei obviously miscalculated.
情绪激动说出了一些不合时宜的话,让夫妻二人吵起了架,闹得不可开交。
Emotional excitement said some inappropriate words, let the couple quarrel, make a quarrel, make a lot of.
在事件发生后,汪小菲也是第一时间澄清,然后又第一时间打电话向大S道歉,如今又发布微博表白老婆:"爱所有的家人,我老婆是第一。"
After the incident, Wang Xiaofei also clarified for the first time, then called to apologize to the big s for the first time. Now he posted a microblog to express his wife: "love all family members, my wife is the first."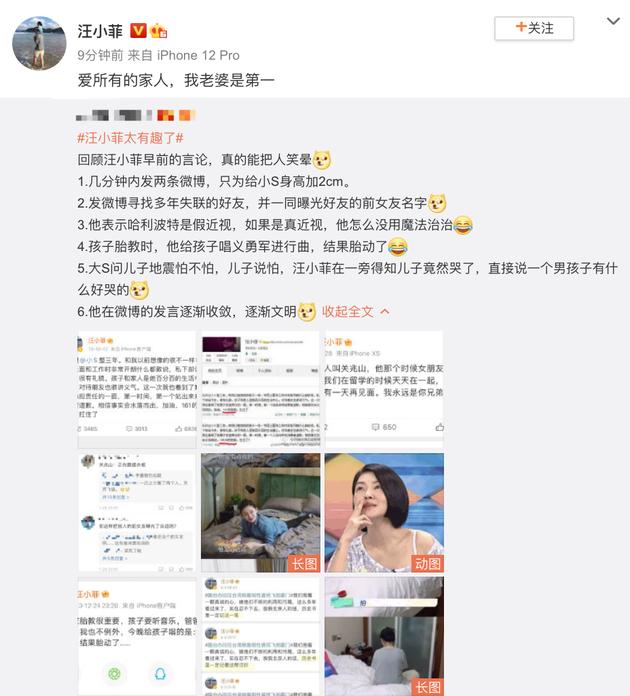 从澄清到道歉再到表白,在大S面前,汪小菲并不是卑微,而是展现出了一个男人的责任和担当。
From clarification to apology to confession, in front of big s, Wang Xiaofei is not humble, but shows a man's responsibility and responsibility.
离婚风波后,大S妈妈接受采访表示,这个女儿劝不得,越劝她,她越火大,我越啰嗦,她越觉得烦,所以就让她静一静,思考几天,她就会想通了。
After the divorce, Mrs. s told an interview that the daughter was not allowed to advise her, the more she was, the more she was angry, the more I was wordy, the more upset she felt, so she would be quiet and think for a few days, and she would have figured out.
其实对于汪小菲和大S来说,性格上都是倔强而直爽的。
In fact, for Wang Xiaofei and DAS, the character is stubborn and straightforward.
妈妈透露:大S个性倔强,家里人都怕她。
Mother revealed: big s personality stubborn, family are afraid of her.
这样一个女人连家人都怕她,更何况老公,但是汪小菲也是性格比较直的人,也毫不避讳,所以二人的争执经常发生,但是作为一个男人,汪小菲懂得在夫妻生活中,要如何做。
Such a woman even family is afraid of her, and besides her husband, but Wang Xiaofei is also a person with a straight character, and he is not shy of it. Therefore, the two people often have disputes. But as a man, Wang Xiaofei knows how to do it in the life of husband and wife.
汪小菲也意识到自己的问题方才道歉表白。
Wang Xiaofei also realized his problems before apologizing.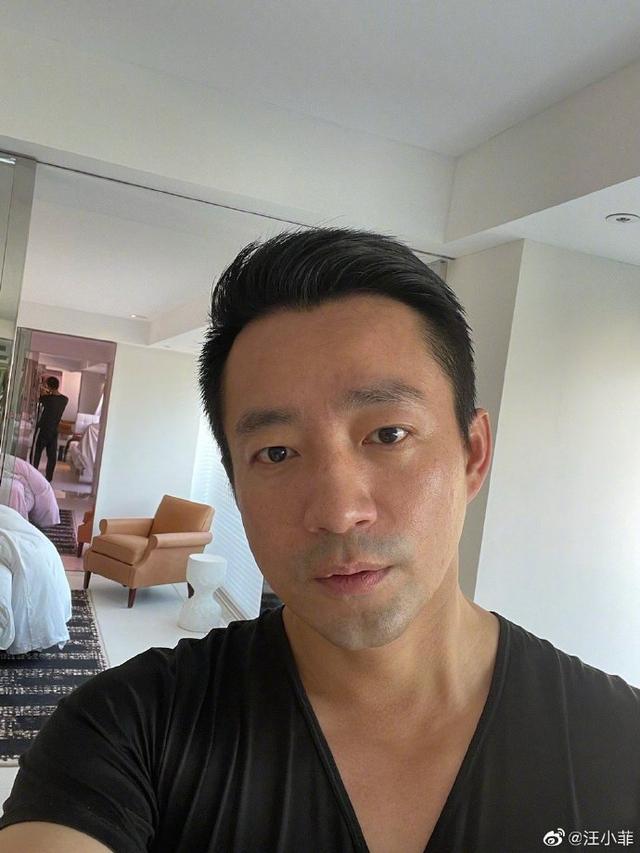 大S妈妈说道:"小菲只要一喝酒就会写一些愤怒的文章,其实他只是着急妻小没有打疫苗",她希望大家都平安健康,赶快打疫苗。
"Xiao Fei will write some angry articles as soon as she drinks. In fact, he is just worried that his wife and children don't get vaccine," said Mrs. S. S. she hopes everyone is safe and healthy and get vaccinated quickly.
汪小菲的初心是好的,但是往往因为喝酒误事,导致性情大发,奋笔疾书,甚至与妻子吵架。
Wang Xiaofei's initial heart is good, but often because of drinking misdeeds, resulting in a lot of sexual, writing hard, and even quarreling with his wife.
喝酒误事显然对于汪小菲来说不是一次两次了,所以这一次汪小菲显然又犯了错误,即使大S性格倔强,但是汪小菲显然不应该去肆意发泄。
Drinking mistakes are obviously not twice for Wang Xiaofei. So this time, Wang Xiaofei obviously made mistakes. Even though the big S is stubborn, Wang Xiaofei should not let go of his own way.
在婚姻生活中,女性一方往往处于弱势地位,男性理应有着更多的理解和包容,要肩负起应有的责任和担当,当一旦发生争执时,男性一方要学会主动示弱示好,而这并不是一种卑微软弱的表现,恰恰相反,证明了一个男性身上的那种责任和担当。
In marriage life, the female side is often in a weak position. Men should have more understanding and tolerance, and should shoulder their due responsibilities and responsibilities. When there is a dispute, the male side should learn to show their own weakness and show good, which is not a humble and weak performance. On the contrary, it proves the responsibility and responsibility of a man.
吵架是夫妻生活中不可避免的一件事情,不管出于何种原因,有时候退一步就是海阔天空,多去想一想对方的好,多去站在对方的角度考虑问题,而不是一味地将自己的想法强加到对方身上。
Quarrel is an inevitable thing in the life of husband and wife. No matter for any reason, sometimes the step back is to be broad and wide, think more about each other's good, and stand in the other side's perspective to consider the problem, rather than impose their own ideas on each other.
汪小菲和大S首先存在着地区文化差异,所以要求同存异,理解和尊重对方,这是最为基本的,即使走到了一起,相处了十年,显然对于彼此的文化差异是有所了解的,自然不会在这上面犯下什么大错。当然可以看到他们的地区文化差异也并不是什么不可调和的,毕竟同根同祖,最大的问题或许是选择居住在哪一方的问题。
Wang Xiaofei and big s first have regional cultural differences, so it is the most basic to ask for common ground while reserving differences, understanding and respecting each other. Even if they have been together for ten years, they obviously understand each other's cultural differences, so they will not make any big mistakes. Of course, it is not incongruous to see their regional cultural differences. After all, the biggest problem is the choice of which side to live.
在如今交通便利的当下,这或许也并非是难事,虽然事业上的重心不同,但是对于已经结婚十年的他们,或许早已找到了解决之道,而如今由于大环境的影响,会加重矛盾,但是还是需要理解尊重,忍让,渡过难关便可迎刃而解。
In the present convenient transportation, this may not be difficult. Although the focus of their career is different, for them who have been married for ten years, they may have already found a solution. However, due to the impact of the big environment, the contradiction will be aggravated. However, it is still necessary to understand respect, tolerance and overcome difficulties.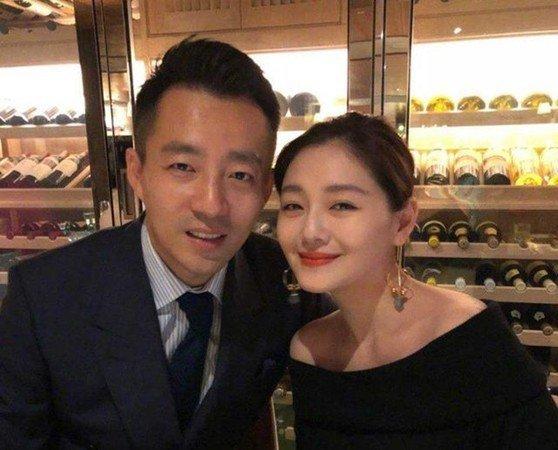 另外,在性格上的问题,也是另外一方面原因,二人性格上是相似的,这就更需要理解包容了。因为性格相似,所以一旦发生争执,都是会据理力争,而不会妥协退让,所以这需要一方能够隐忍退让,不然必然是一发不可收拾,闹得不可开交没完没了。
In addition, the problem of character is another reason. The two people are similar in character, which requires more understanding and tolerance. Because of the similar character, once there is a dispute, they will fight for each other, but not compromise. Therefore, one party is required to be able to tolerate the withdrawal, otherwise it will inevitably be an irreparable and endless quarrel.
在这次事件中,汪小菲无疑退让了,这样的做法是正确的。
In this incident, Wang Xiaofei undoubtedly gave way, which is correct.
毕竟作为一个男人,要学会低头,而这样的低头并不是示弱和卑微,而是作为一个男人该有的样子。
After all, as a man, we should learn to bow down, and such a bow is not to show weakness and humble, but to be a man.
其实从汪小菲微博编辑记录可以看出,如今的汪小菲越来越开始注意自己的言论了,因为自己太过刚直的性格,一旦发言,便肆无忌惮,就会带来不必要的麻烦,一次次言论翻车,让他吃了不少亏,所以变得越来越谨慎了。
In fact, from the editing record of Wang Xiaofei Weibo, Wang Xiaofei has begun to pay more and more attention to his speech. Because he is too straight and upright, once he speaks, he will be reckless and will bring unnecessary troubles. Once he talks, he has suffered a lot of losses, so he becomes more and more cautious.
这一次婚变风波,更是给汪小菲一个教训,那就是要学会控制情绪和嘴,要少喝酒,更是不能随便发表不堪言论,大发脾气,这不仅对自己不好,对家庭也不好,毕竟谁也不想被外人打扰,生活在大众的舆论之中。
This marriage change has taught Wang Xiaofei a lesson. It is to learn to control emotions and mouth, to drink less, and not to express a bad speech or temper. It is not only bad for himself, but also bad for the family. After all, no one wants to be disturbed by outsiders and live in public opinion.
为了家庭,为了孩子,为了自己,汪小菲该记住教训了。
For family, for children and for himself, Wang Xiaofei should remember and teach.
别给自己的放纵找借口,忍住了就是一生的幸福,忍不住就是一段美丽的故事,而后会有一生的痛。
Don't make excuses for your indulgence. If you can't help it, it's a lifetime of happiness. If you can't help it, it's a beautiful story, and then there will be a lifetime of pain.