全新纪录片《被偷来的孩子》披露好莱坞女星安吉丽娜 朱莉收养柬埔寨男孩始末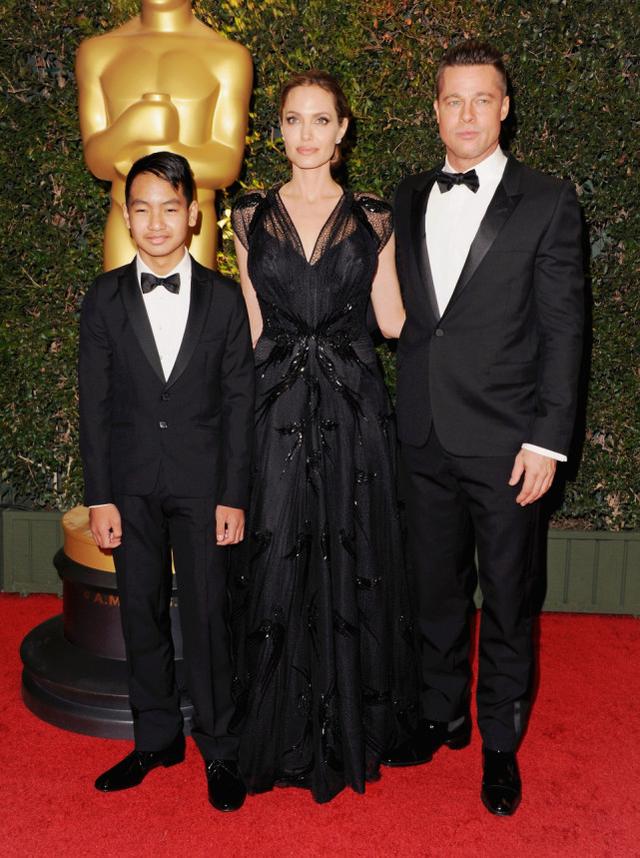 好莱坞女星安吉丽娜·朱莉被认为是位充满爱心的人,她和前夫布拉德·皮特拥有六个孩子,其中三个是她收养来的。现年19岁的马克多斯,来自柬埔寨,目前正在韩国的一所大学就读。尽管马多克斯没有追随父母进入演艺圈,不过因为父母太过耀眼,他也是自带光环的,同时比起一般人他的生活要优越得多,由于朱莉的收养,这位原本可怜的孤儿的人生被彻底改变了。
Hollywood actress Angelina Jolie is considered a caring person. She and her ex husband Brad Pitt have six children, three of whom are adopted by her. The 19-year-old, from Cambodia, is currently studying at a university in South Korea. Although Maddox did not follow his parents into the entertainment industry, because his parents were too dazzling, he also had his own aura. At the same time, his life was much better than that of ordinary people. Due to Julie's adoption, the poor orphan's life was completely changed.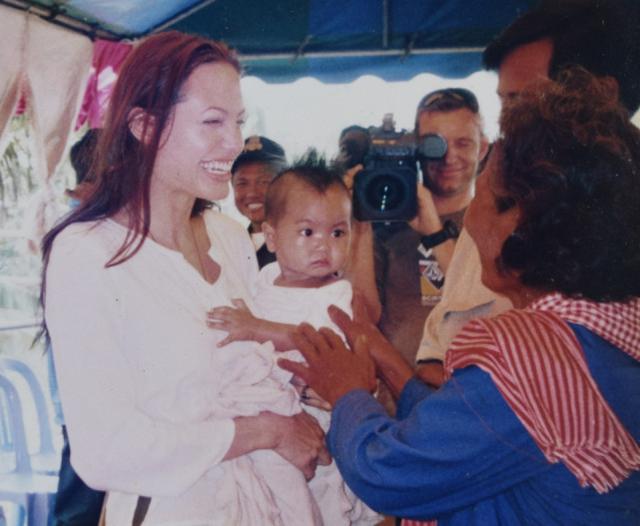 不过据《太阳报》当地时间7月15日消息称,马多克斯原本可能会跟他的亲生父母生活在一起,因为他并非孤儿,而是从原生家庭中"偷"出来的,而所谓的偷,其实就是被卖掉了。
However, according to the sun on July 15 local time, Maddox might have lived with his biological parents, because he was not an orphan, but "stolen" from his original family, and the so-called theft was actually sold.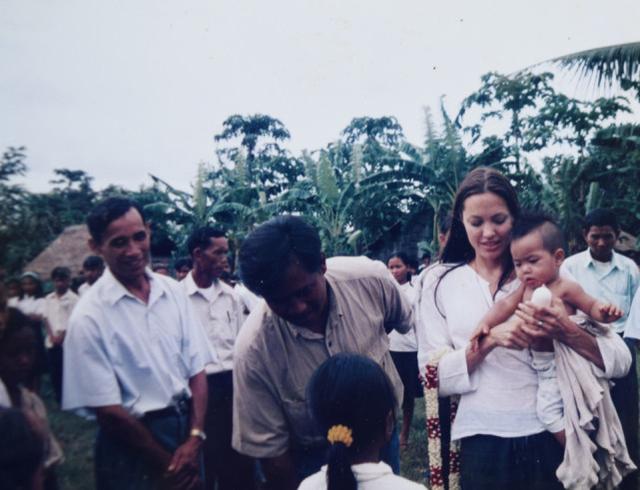 据悉一部关于柬埔寨收养问题的全新纪录片《被偷来的孩子》出现了,其中就谈到了马克多斯在被朱莉收养时,是否真的是"孤儿"这一问题。一位名叫Kek Galibru的领养调查负责人称"我确信这个孩子不是真正的孤儿,也没有被遗弃"。马多克斯的亲生父母也可能还活着,而当时他们被所谓的婴儿招募人员所欺骗了,"那些人经常在农村地区寻找贫困家庭,而孩子很可能是被一位母亲以100美元的价格卖掉的"。
It is reported that a new documentary about Cambodian adoption, stolen child, has appeared. It talks about whether Max was really an "orphan" when he was adopted by Julie. "I'm sure this child is not really an orphan and has not been abandoned," said KEK galibru, a director of adoption research. Maddox's biological parents may still be alive, but they were cheated by so-called baby recruiters at the time, "those people often look for poor families in rural areas, and the child is likely to be sold by a mother for $100.".

对于这样的说法,早在朱莉收养马多克斯不久后就已经有了,不过当时好莱坞女星回应称,她已经竭尽全力核实马克多斯没有在世的父母,并且坚持认为男孩就是个孤儿,"我永远不会夺走有母亲的孩子,想想那都非常可怕"。
It was not long after Julie adopted Maddox, but the Hollywood actress responded that she had tried her best to verify that Maddox had no living parents, and insisted that the boy was an orphan. "I'll never take a child with a mother. It's terrible to think about that.".

不过随着纪录片的出现,朱莉又一次由于收养问题被推上了风口浪尖,据悉《太阳报》方面已经联系了女星,但她没有给予回应。
However, with the advent of the documentary, Julie was once again pushed to the forefront due to the adoption issue. It is reported that the sun has contacted the actress, but she did not respond.

纪录片是一位名叫伊丽莎白·雅各布斯的21岁电影制作人拍摄的,她同样是被美国家庭收养来的柬埔寨裔孩子,和小2岁的马克多斯可以算是同代,而且她们都是通过相同的机构被收养的。据伊丽莎白称,她小时候就对朱莉收养马多克斯的事情产生了兴趣,而随着年龄的增长,她也开始对自己被收养的事情产生了疑问,"为什么我被收养了?",而她也并非个例,毕竟和她同时被收养的孩子还有数百位。
The documentary was shot by a 21-year-old filmmaker named Elizabeth Jacobs. She is also a Cambodian child adopted by an American family. She is of the same generation as Maddox, who is two years younger, and they were adopted through the same institution. According to Elizabeth, as a child, she became interested in Julie's adoption of Maddox, and as she grew older, she began to question her adoption, "why am I adopted?", And she is not alone, after all, and she was adopted at the same time there are hundreds of children.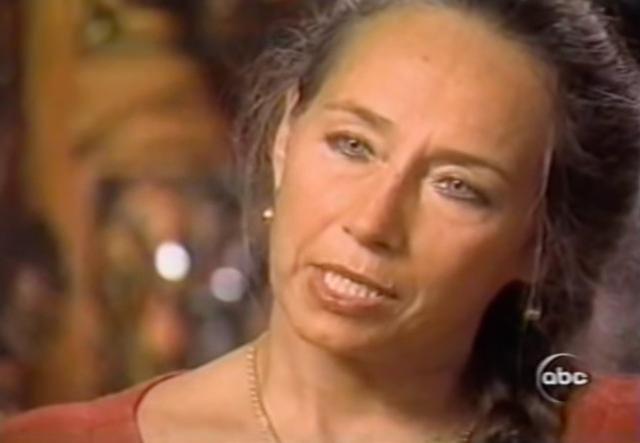 伊丽莎白认为身为母亲的朱莉是有责任跟马多克斯展开对话的,她对孩子的身世不应该有所隐瞒,否则这可能会造成永久性的创伤。
Elizabeth thinks that as a mother, Julie has the responsibility to have a dialogue with Maddox. She should not hide her child's life experience, otherwise it may cause permanent trauma.

而伊丽莎白之所以怀疑自己被收养的原因,还跟收养机构的负责人劳林·加林多及其妹妹琳恩·德文的罪行有关。就在马多克斯被收养一年后,琳恩因伪造孤儿文件而被罚款15万美元(约97万RMB),之后劳林也因相同的罪行被判入狱。不过尽管劳林承认自己有罪,但她却坚称自己的做法从来都不是不道德的,同时她表示马多克斯的身世是没有问题的,毕竟朱莉是名人,她需要谨慎。而因为联系所谓的收养事宜,劳林多年来从众多养父母那里获得了高达920万美元(约5940万RMB)的收入。
The reason why Elizabeth suspected that she was adopted was also related to the crimes of the person in charge of the adoption agency, Laurin garrindo, and her sister, Lynn Devon. Just one year after Maddox was adopted, Lynn was fined $150000 (about 970000 RMB) for forgery of orphan documents, and Laurin was jailed for the same crime. However, although Laurin admits that she is guilty, she insists that her actions have never been immoral. At the same time, she says that there is no problem with Maddox's life experience. After all, Julie is a celebrity and she needs to be cautious. In connection with the so-called adoption issue, Laurin has earned as much as US $9.2 million (about 59.4 million RMB) from many adoptive parents over the years.