世界文化艺术家排行榜
World cultural artists list
《每日一星》
Star of the day
第307号 代乐乐
No. 306 Dai Lele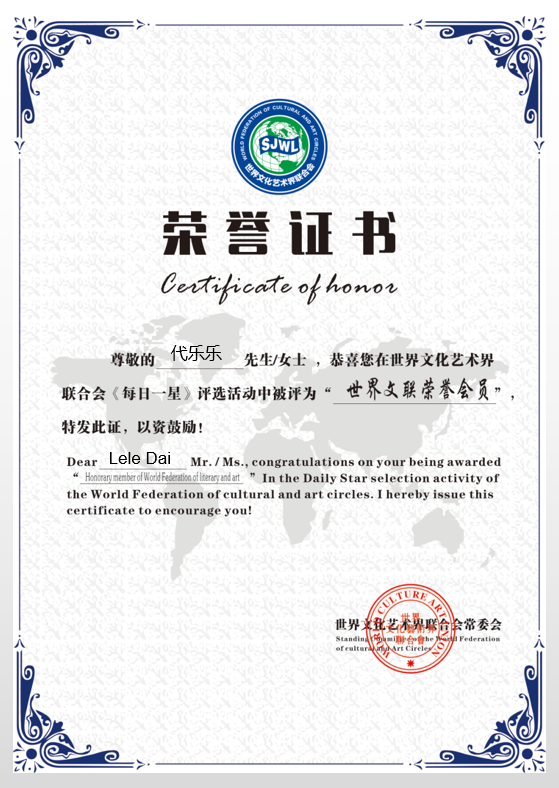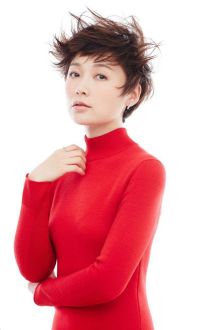 代乐乐,中国内地女演员。
Dailele, an actress in mainland China.

1982年7月6日出生于北京,毕业于北京电影学院2001级表演系。代乐乐常以清纯邻家女孩的形象出现在银屏上。
Born in Beijing on July 6, 1982, he graduated from the 2001 performance Department of Beijing Film Academy. Dailele often appears on the screen as a pure girl next door.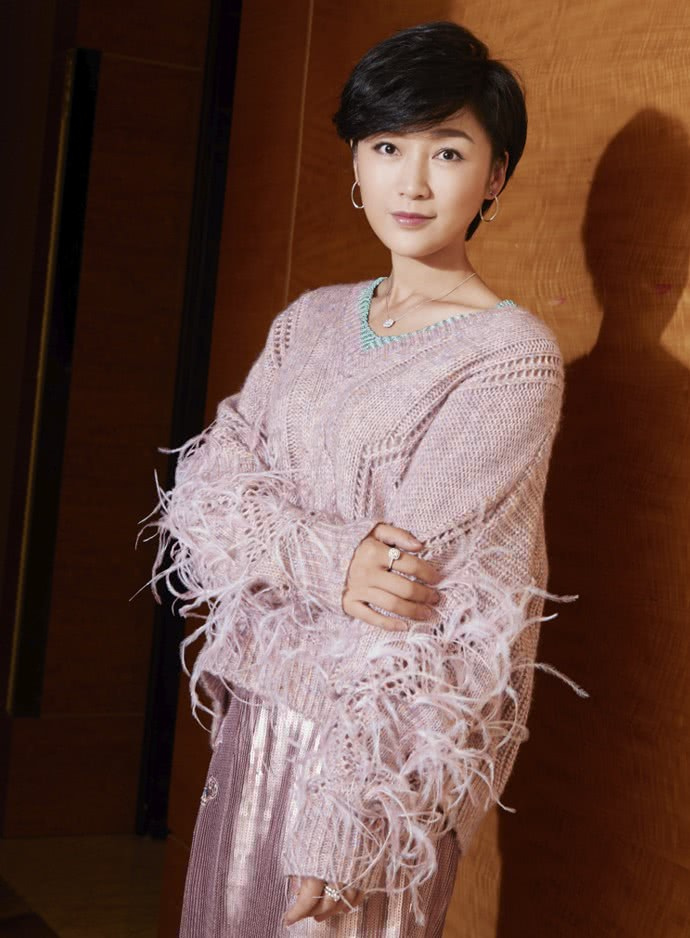 1997年,她因出演根据秦文君同名儿童小说改编的电视剧《小鬼鲁智胜》而正式出道,
In 1997, she made her debut in the TV series Lu Zhisheng, adapted from Qin Wenjun's children's novel of the same name,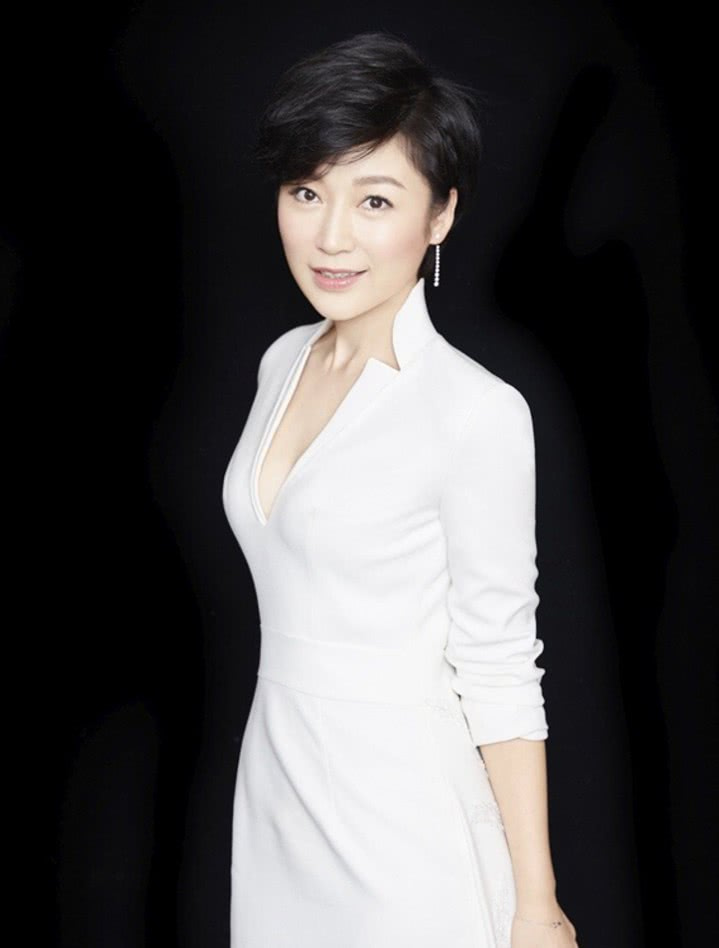 1999年客串出演演张卫健、恬妞主演的古装动作剧《少年英雄方世玉》,其后接连主演了《机灵小不懂》、《七品钦差》、《莲花太子》、《党员马大姐》、《爱情呼叫转移》、《我要结婚》、《饭局也疯狂》、《林师傅在首尔》、《情圣》等热门影视剧,为其打下了一定的观众基础。
In 1999, he guest starred in the ancient costume action drama "young hero Fang Shiyu" starring Zhang Weijian and tianniu, and then successively starred in such popular films and TV dramas as "smart little don't understand", "imperial envoy of seven grades", "Prince Lotus", "Party member sister Ma", "love call transfer", "I want to get married", "crazy dinner", "master Lin in Seoul", "love saint" and so on, It has laid a certain audience foundation for it.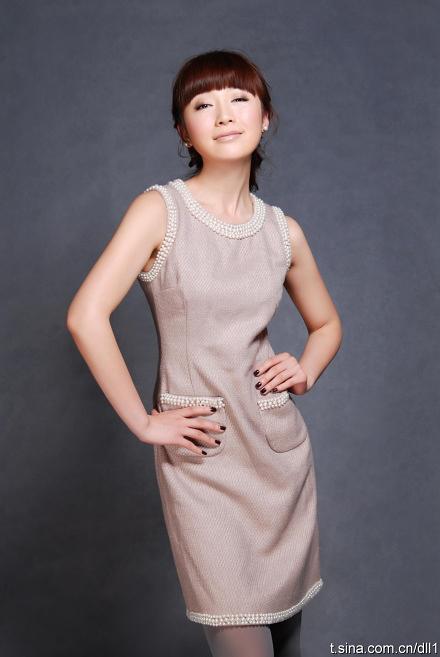 2006年,代乐乐与中国著名编剧俞白眉结婚,有意思的是,当时她一直在拍戏,没有时间去举办结婚仪式,也没有结婚照,更没有钻戒;
In 2006, dailele married Yu Baimei, a famous Chinese playwright. Interestingly, she was filming all the time and had no time to hold a wedding ceremony, no wedding photos, and no diamond ring;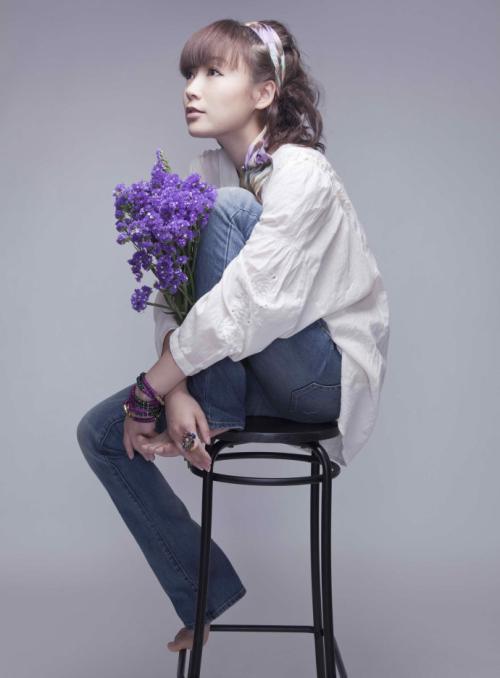 2013年12月,代乐乐顺利产下一子。
In December 2013, dailele successfully gave birth to a son.

身为"80后"女生,戏里的代乐乐古灵精怪,而戏外她的身上则多了几分踏实与平和,曾被媒体称为"80后贤惠女生代表",在代乐乐身上看不到娱乐圈常见的急功近利,她特有的踏实努力、顺其自然是最吸引观众的地方。
As a "post-80s" girl, she is very smart in the play. But outside the play, she is a bit more down-to-earth and peaceful. She was once called "the representative of virtuous girls after 80s" by the media. She can't see the common eagerness for quick success and instant benefit in the entertainment circle. Her unique down-to-earth efforts and following nature are the most attractive places for the audience.

2014年,客串出演邓超、俞白眉共同执导的喜剧电影《分手大师》。同年在王志文主演的年代偶像剧《我心灿烂》中饰演赵家仁的初恋爱人那红。
In 2014, he acted as a guest star in the comedy "master breakup" co directed by Deng Chao and Yu Baimei. In the same year, he played NA Hong, Zhao Jiaren's first love, in the idol drama "my heart is brilliant" starring Wang Zhiwen.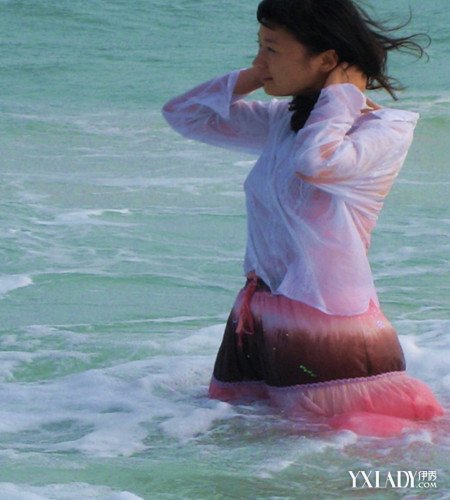 2015年11月29日,出演的都市爱情轻喜剧《桃花运》在浙江卫视首播,在剧中饰演一根筋的职场菜鸟燕子。12月24日出演的喜剧电影《恶棍天使》上映,代乐乐在片中饰演地下旅馆老板娘郭思思。
On November 29, 2015, he starred in the urban love comedy "peach blossom luck" premiered on Zhejiang satellite TV, in which he played a tough job rookie swallow. On December 24, the comedy "villain angel" was released, in which dailele played Guo Sisi, the landlady of the underground hotel.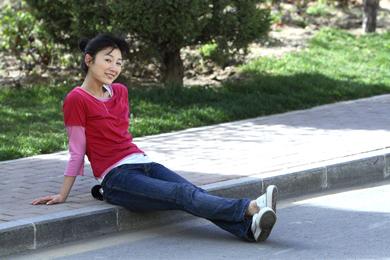 2016年,参演都市情感轻喜剧《主妇也要拼》。10月主演都市情感喜剧《当分手大师遇到复合大师》,在剧中饰演贺周一。12月30日出演的喜剧电影《情圣》上映。
In 2016, she took part in the urban emotional comedy "housewives have to fight.". In October, he starred in the urban emotional comedy "when a breakup master meets a composite master" and played he Monday in the play. On December 30, the comedy film "the saint of love" was released.

2018年12月29日,与佟大为、马丽、霍思燕合作主演的喜剧电影《手机狂响》上映。
On December 29, 2018, the comedy "mobile phone ringing" co starred with Tong Dawei, Ma Li and Huo Siyan was released.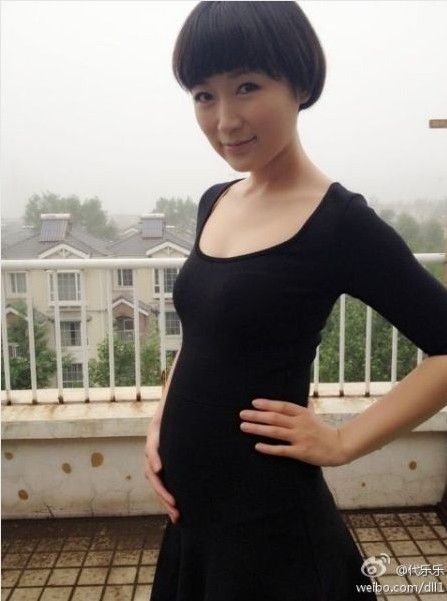 代乐乐参演的喜剧电影《我的姐姐是杀手》将于2019年7月31日正式开机。
The comedy film "my sister is a killer" starred by dailele will be officially launched on July 31, 2019.

2020年2月21日,参演的都市剧《安家》播出。9月15日,入围第七届中国电视好演员蓝组演员名单。
On February 21, 2020, the urban drama "settling down" will be broadcast. On September 15, he was shortlisted for the 7th blue group of Chinese TV actors.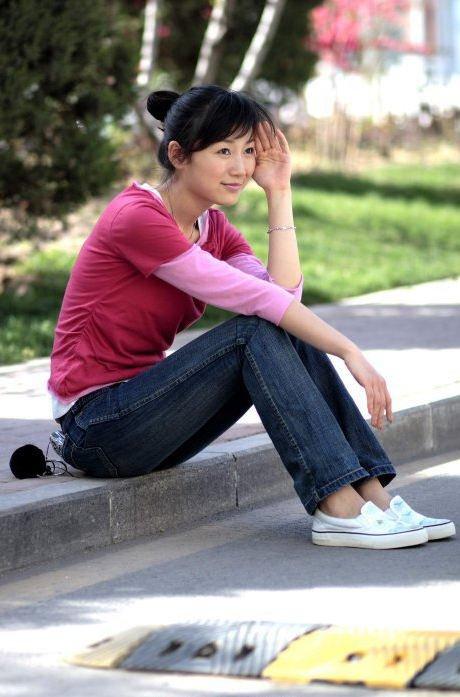 2021年6月6日,代乐乐在世界文化艺术家排行榜《每日一星》评选活动中荣获第一名,主演的电影《2哥来了怎么办》将在6月12日上映。
On June 6, 2021, dailele won the first place in the selection of "one star of the day" in the list of world cultural artists, and the starring film "what if brother 2 comes" will be released on June 12.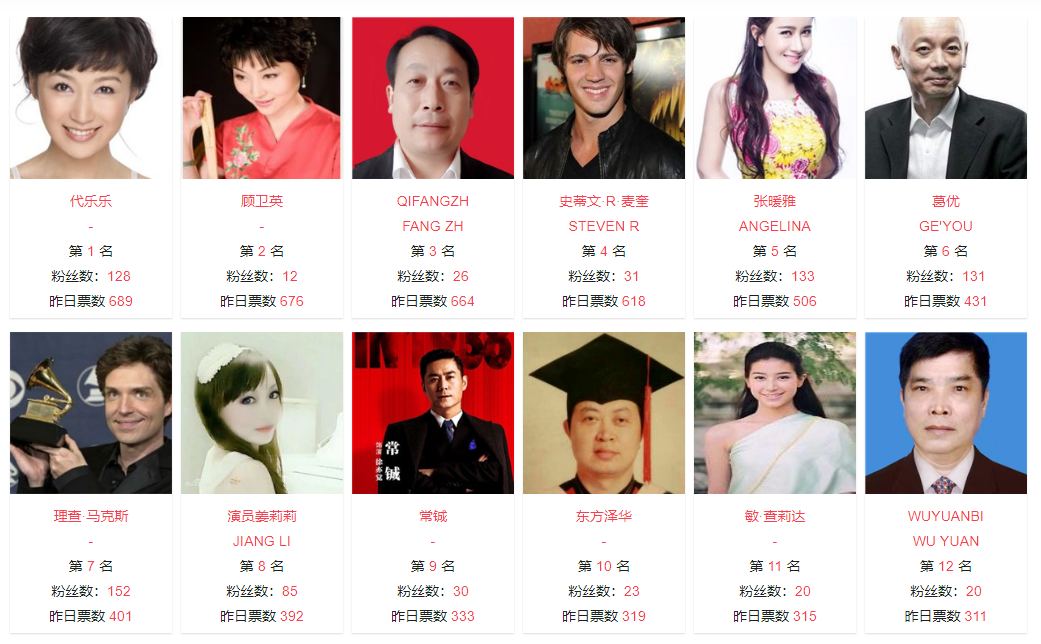 世界文联入会通道(点击进入)

Entry channel of World Federation of literary and art(click to enter)
《每日一星》参与方式(点击进入)
How to participate in "one star of the day"(click to enter)
▼扫码关注世界文联
Scan the code and pay attention to the World Federation of literary and art