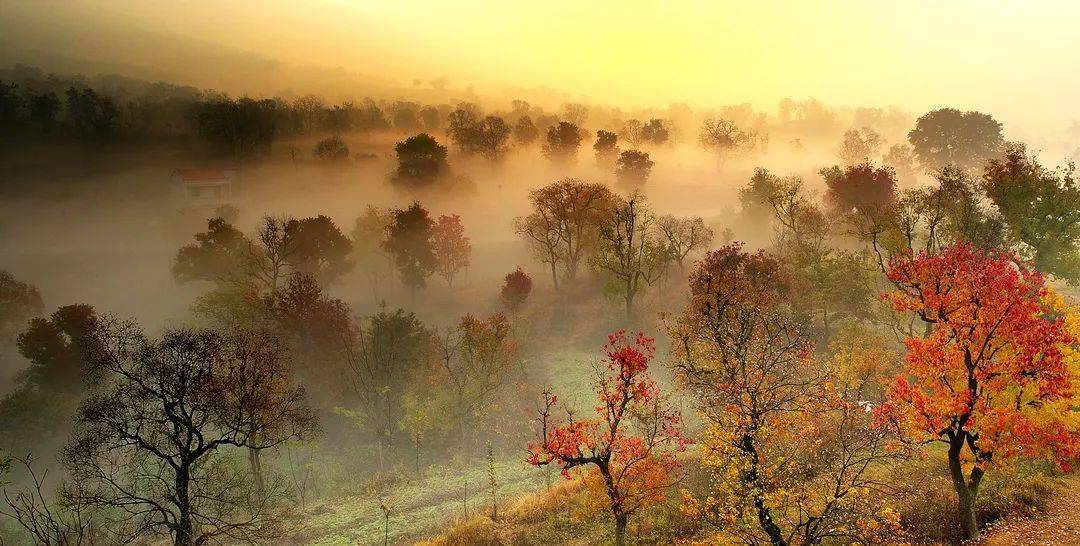 金风作画染枫林,隐约楼台气象深。
战友弦歌翁起舞,书生礼乐廋鸣琴。
连波树彩层峦伴,极目云光独鹤吟。
菊影陶篱惆怅客,虫声夜幕入秋音。
Jin Feng painted and dyed the maple forest, which vaguely showed the deep weather of the building.
Comrades in arms sing string songs and Weng dances, while scholars play ritual music and thin zither.
Even waves of trees and colorful mountains accompany each other, and the polar clouds and lights sing alone.
Chrysanthemum shadow pottery fence melancholy guest, insect sound, night fall sound.