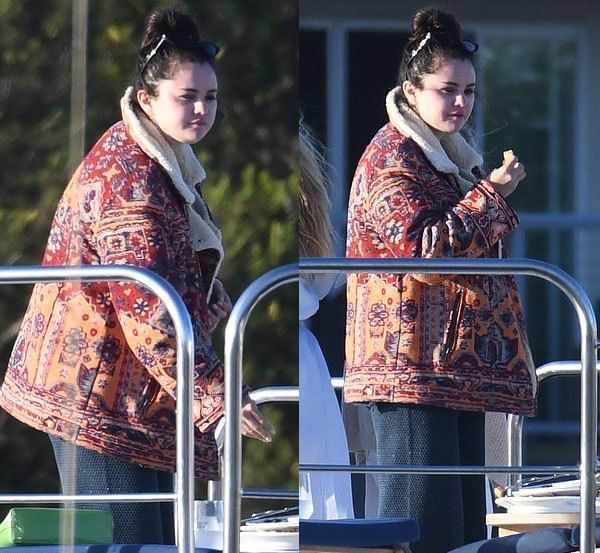 世界文联通讯处:当地时间7月6日晚消息,在今年美国国庆节假期周末,赛琳娜·戈麦斯和几位好友到游艇上开派对。
World Federation of literary and Art News Office: on the evening of July 6 local time, Selena Gomez and several friends went to the yacht to have a party on the weekend of this year's National Day holiday in the United States.

赛琳娜脸看上去肿胀得有些厉害,就如同气球一般鼓起,很可能是她吃抗排异药物产生的副作用。
Selena's face looks swollen and bulging like a balloon, which may be a side effect of her anti rejection drugs.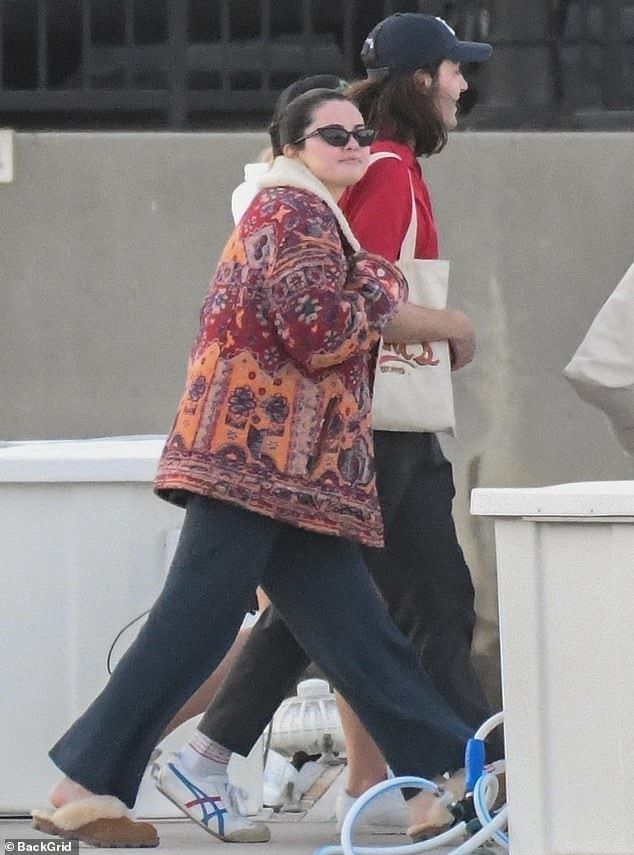 即将满29岁的拉丁小天后穿搭得很是随意,穿了一件碎花面料的剪羊毛外套,远远看去还以为是件花棉袄。按说现在洛杉矶根本不会冷,毕竟已经是北半球的夏天,但赛琳娜却把自己捂得严严实实的。不过看上去她的精神状态还是很不错的,面带笑容跟好友们登上了游艇。
Latin diva, who is about to turn 29 years old, is very casual. She wears a sheared wool jacket made of fragmental fabric. From a distance, she thinks it's a cotton padded jacket. Normally, it's not cold in Los Angeles at all. After all, it's summer in the northern hemisphere, but Serena covers herself tightly. But it seems that her mental state is still very good, with a smile and friends boarded the yacht.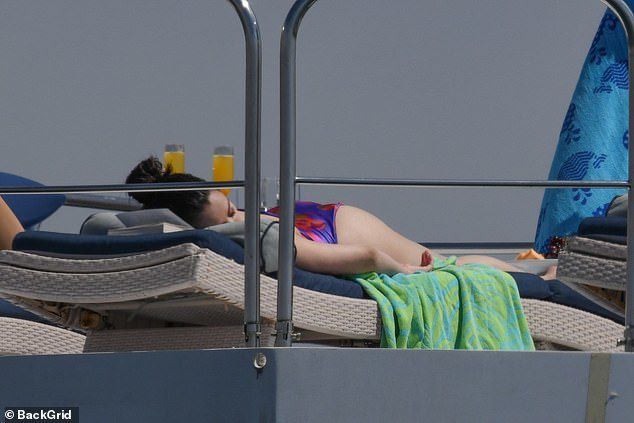 尽管刚上游艇的赛琳娜穿得如同冬天一般,不过很快她就开始享受起阳光来了,穿着她和La'Mariette联名款的泳装,趴在躺椅上,很是惬意。
Despite the fact that Serena, who just got on the yacht, was dressed like winter, she soon began to enjoy the sunshine. She was very comfortable lying on the couch in her swimming suit co branded with la'mariette.

泳装是几天前才发布的,赛琳娜对此颇感自豪,称自己喜欢La'Mariette是因为这个品牌"颂扬了热爱自己身体的女性"。
The swimsuit was released just a few days ago, and Serena is proud of it, saying she likes la'mariette because the brand "glorifies women who love their bodies.".

当天陪伴着赛琳娜一起登上游艇的,还有一位较为熟悉的面孔,那就是安德烈·依尔沃利诺(Andrea Iervolino),现年33岁的电影制作人,同时也是赛琳娜曾经的绯闻男友。
Along with Serena on the yacht that day, another familiar face was Andrea iervolino, a 33 year old filmmaker and former gossip boyfriend of Serena.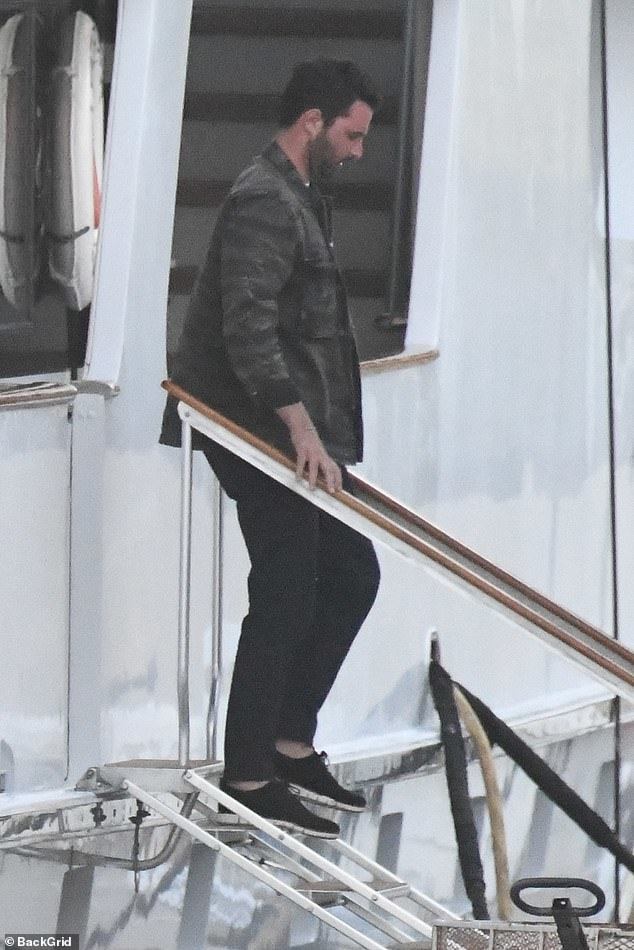 2019年赛琳娜在意大利庆祝了她的27岁生日,而陪伴在她身旁的,就是这位电影制作人。两人一起行走在罗马街头,尽管并没有什么亲密的举动,而且还有其他人一起同行,但一些媒体却认为两人可能会有浪漫关系。不过之后赛琳娜和安德烈也没有再进一步的情况出现了,而如今两人又同处一艘游艇上重聚,不禁让人觉得,也许他们可以有些发展,毕竟粉丝们都希望勇敢的赛琳娜能够快点儿找到属于她的真爱。
Serena celebrated her 27th Birthday in Italy in 2019, accompanied by the filmmaker. Two people walk together in the streets of Rome, although there is no intimate action, and there are other people walking together, but some media think that the two may have a romantic relationship. But after that, Serena and Andrea did not go any further. Now they are reunited on the same yacht, which makes people feel that maybe they can make some progress. After all, fans hope that the brave Serena can find her true love soon.