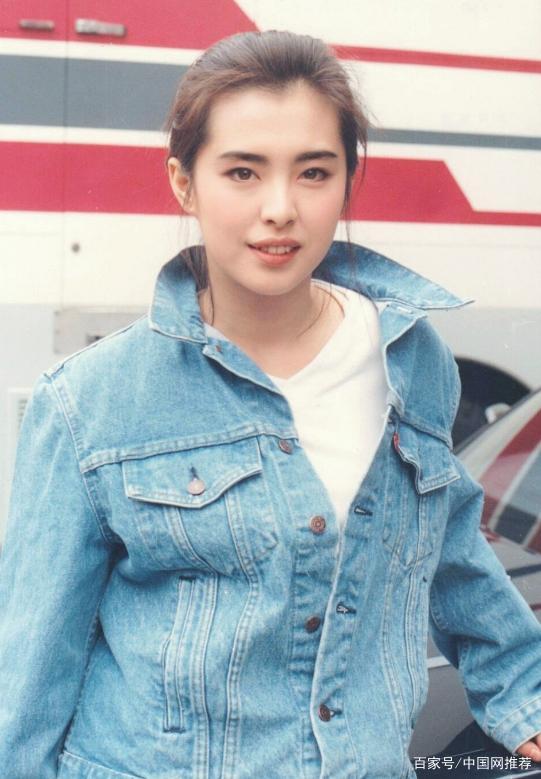 7月19日,有网友晒出自己在温哥华偶遇王祖贤遛狗的照片,并配文写道:"只想冲上去问一下女神,头发和皮肤是怎么保养的。长发飘飘,肤白温柔,背面看上去还是个少女哇!"
On July 19, a netizen exposed a photo of Wang Zuxian walking his dog in Vancouver and wrote: "I just want to rush up and ask the goddess how to maintain my hair and skin. With long hair, white and gentle skin, the back looks like a girl! "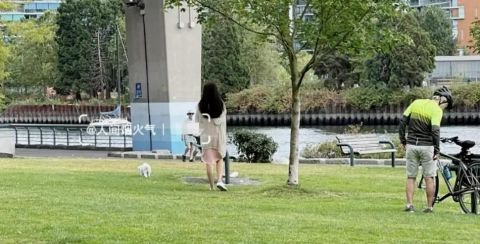 照片中,王祖贤现身街边公园,手中牵着可爱的小白狗。她身着粉色长裙搭配米色外搭,长发披肩气质十分温柔,露出的小腿紧实纤瘦。从背影来看,完全不输20岁的小姑娘。
In the photo, Wang Zuxian appears in the street park, holding a lovely white dog. She wore a pink dress with beige, long hair shawl, temperament is very gentle, revealing the legs tight and thin. From the back, I can see that I am not inferior to the 20-year-old girl.

据悉,王祖贤息影20年的时间,一直生活在温哥华。而且王祖贤与人相处十分和气,遛狗的时候还停下来与路人聊天,一点明星架子都没有。
It is reported that Wang Zuxian has been living in Vancouver for 20 years. Besides, Wang Zuxian gets along very well with people. When he walks his dog, he stops to chat with passers-by. He doesn't have any celebrity airs.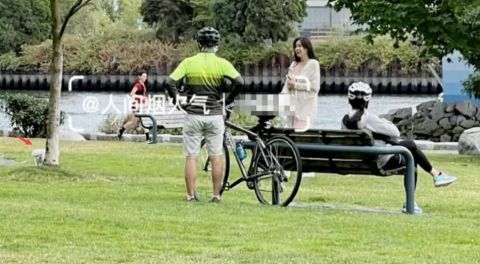 不少网友看了王祖贤的近照,纷纷留言表示:"好羡慕啊,状态也太好了吧。"也有网友抱怨自己从来没有遇到过。偶遇的网友则调侃说,"可能是需要一只小狗作中间人。"
Many netizens saw the recent photos of Wang Zuxian and left messages one after another, saying: "I envy you so much, and you are in such a good state." Some netizens complain that they have never met before. The netizen that meets by chance teases to say, "may be to need a puppy to be middleman."

可以看出,王祖贤出道这么多年,一直都无可取代。她天生有一股英气,看起来没有那么柔媚,可是却很坚韧。现在的网红,看起来虽然很美,但却没有像王祖贤这样的辨识度。王祖贤曾主演过《倩女幽魂》、《青蛇》等电影,她的身材修长、五官精致,既有少女的娇憨明媚,又有少年的疏朗大气,至今仍是许多观众心目中的女神。
It can be seen that Wang Zuxian has been on the road for so many years, and has always been irreplaceable. She was born with a heroic spirit. She didn't look so soft, but she was very tough. Today's net red, although it looks very beautiful, but there is no such recognition as Wang Zuxian. Wang Zuxian has starred in "the ghost of a beautiful girl" and "the green snake" and other films. She has a slender figure and delicate facial features. She has both the simple and beautiful beauty of a young girl and the broad atmosphere of a young man. She is still the goddess in the eyes of many audiences.

不过自从王祖贤搬到温哥华后,就渐渐退出了演艺事业,安心地过着自己的生活。她经常被路人偶遇,有时是在路边逛街,有时是在公共交通上。看来女神已经完全融入了当地的生活,过得十分潇洒随意。平时遛遛狗,安度晚年,也是个不错的选择。
However, since Wang moved to Vancouver, he gradually quit his acting career and lived his own life at ease. She is often met by passers-by, sometimes on the street, sometimes on public transport. It seems that the goddess has been fully integrated into the local life, leading a very casual life. It's also a good choice to walk your dog and spend your old age peacefully.