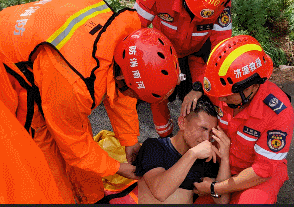 连续救援10小时中暑倒地
Rescue for 10 hours

醒来却问队长
Wake up and ask the captain

"我是不是给你丢人了?"
"Did I humiliate you?"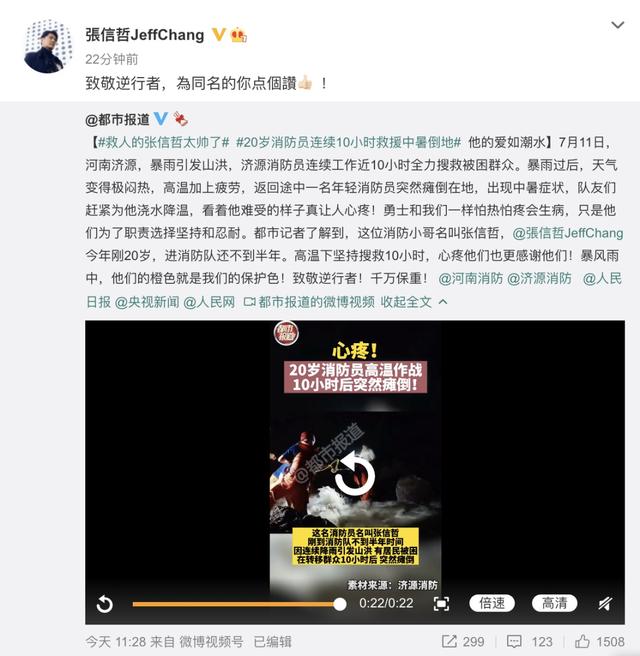 近日
recently

00后消防员张信哲
Firefighter Zhang Xinzhe after 00:00

让无数网友心疼又感动
Let countless netizens heartache and moved

就连歌手张信哲也发博点赞
Even singer Zhang Xinzhe also made a comment

"致敬逆行者,为同名的你点个赞!"
"Pay homage to the traitor, and praise you for the same name!"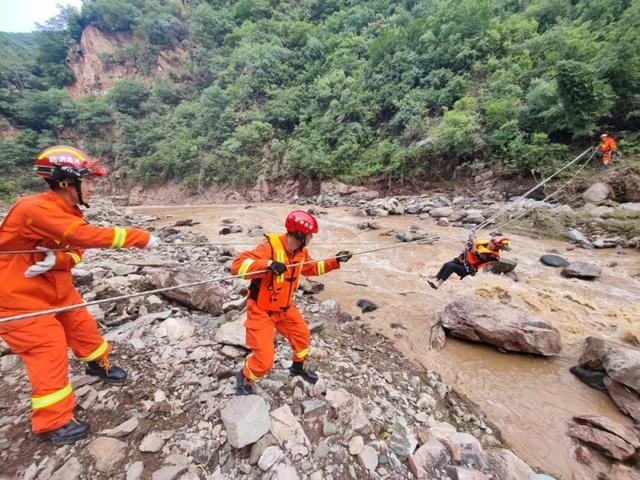 事情要从7月10日说起
It starts on July 10th

当天,河南济源暴雨导致山洪暴发
On the same day, torrential rain caused flash floods in Jiyuan, Henan Province

市内多处有群众被困
Many people are trapped in the city

济源市消防救援支队
Jiyuan fire rescue detachment

紧急出动5个救援组前往各处救援
Five emergency rescue teams were dispatched to various places for rescue

在王屋镇清虚村附近
It's near Qingxu village, Wangwu town

支队虎岭消防站11名消防员
Detachment Huling fire station 11 firefighters

争分夺秒营救转移被困群众
Rescue and transfer trapped people against the clock

已连续奋战近10小时
Has been fighting for nearly 10 hours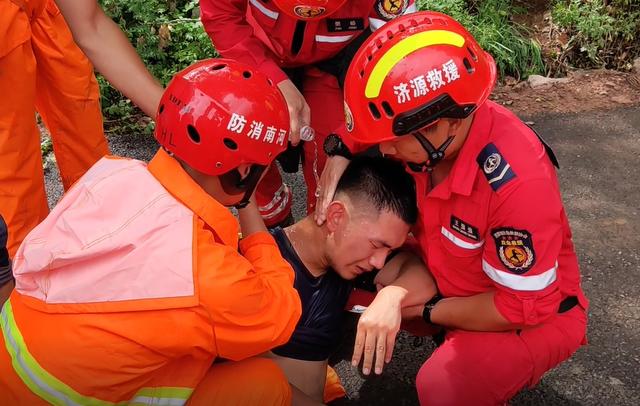 暴雨过后
After the rainstorm

天气变得极其闷热
The weather became extremely sultry

这时
At this time

一消防员突然瘫在了地上
A fireman suddenly collapsed on the ground

同行的救援人员
Fellow rescuers

立即解开他的上衣
Untie his coat immediately

用凉水在他的额头、腋下、胸口降温......
Cool his forehead, armpit and chest with cold water

这名消防员双眼紧闭
The fireman's eyes were closed

四肢还出现了抽搐的情况
There were convulsions in the limbs

看起来让人心疼……
It looks heartbreaking

在队友紧急帮助下
With the help of teammates

该消防员身体很快恢复正常
The fireman recovered quickly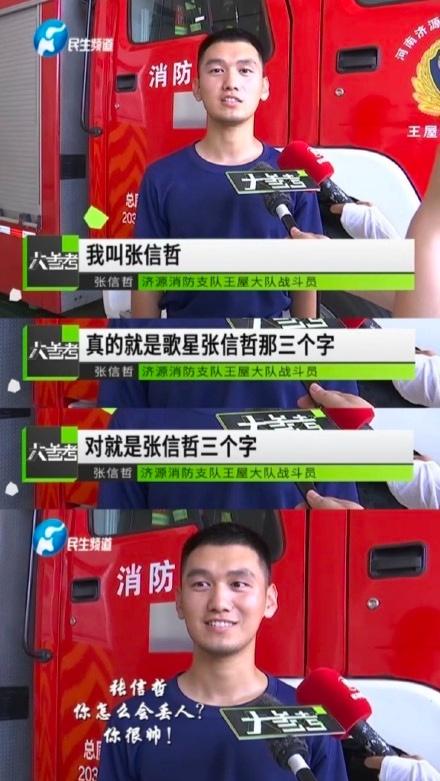 据了解
according to the understanding of

这位有点腼腆的消防员叫张信哲
This shy fireman is Zhang Xinzhe

今年21岁
I'm 21 years old

刚到消防队工作不到半年
I just worked in the fire brigade for less than half a year

队友说
Team mate said

他当时醒来的第一句话是
The first thing he said when he woke up was

"群众都救出来了吗 他们安全吗?"
"Have the masses been rescued? Are they safe?"

还问队长
And asked the captain

"我是不是给你丢人了?"
"Did I humiliate you?"

据悉,当地5支消防救援队伍
It is reported that there are 5 local fire rescue teams

已营救并安全转移被困群众38人
38 trapped people have been rescued and safely transferred

救援行动还在进行中
Rescue operations are still underway

在歌手张信哲给消防员张信哲点赞后
After singer Zhang Xinzhe praised firefighter Zhang Xinzhe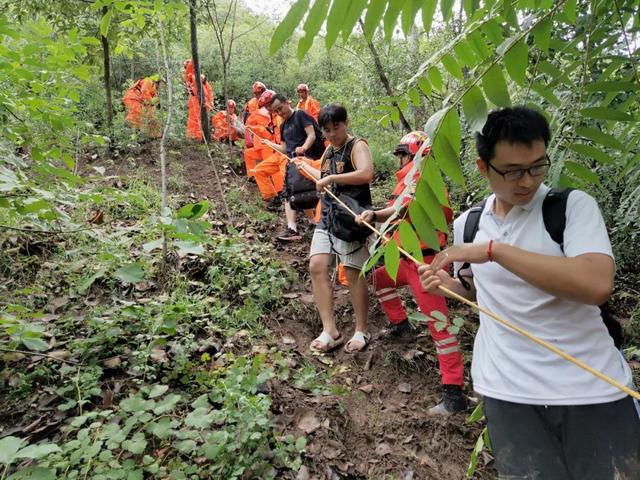 @济源消防 也回应称
@Jiyuan fire also responded

会始终牢记训词精神
I will always remember the spirit of precepts

不忘初心,担当奋进
Do not forget the original intention, take responsibility and forge ahead

网友纷纷点赞
Netizens like it one after another

张信哲,你不丢人!你很帅!
Zhang Xinzhe, you are not ashamed! you are handsome!





来源:综合人民日报 、中国青年报、济源消防、都市报道、网友评论等
Source: comprehensive people's daily, China Youth Daily, Jiyuan fire, city report, netizen comments, etc