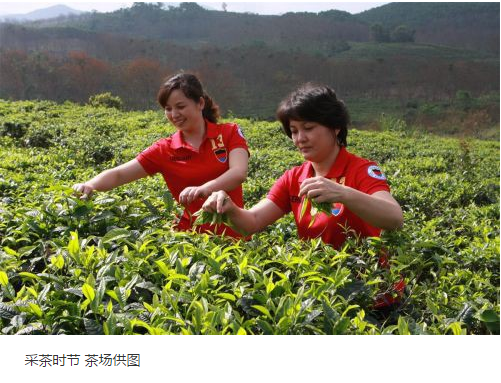 要不是在2013北京中国国际茶艺茶具暨茶文化博览会上见到海南省琼中县乌石国营农场岭头茶叶加工厂的王丹青书记,我还真不知道她们生产的'逸品霖n4白马骏红"白马君红"和"白马雾珠"三个品牌的极品红茶被选定为博鳌论坛的接待用茶,其中的白马骏红"还被列为各国元首和重要贵宾接待专用茶。
*** Among them, "white horse red" is also listed as a special tea for the reception of heads of state and important distinguished guests.

中华民族是讲文明重礼仪之邦,民间交往接待都会拿出最好的东西款待客人,何况关乎国家颜面的接待。能在有几千年茶文化历史的中国和诸多香茗品牌中被国眼看中,"逸品霖"白马岭"系列红茶定有它的独特之处。
The Chinese nation is a nation of civilization and etiquette. In the reception of non-governmental exchanges, the best things will be offered to the guests, not to mention the reception related to the face of the country. In China with thousands of years of tea culture history and many famous tea brands, yipinlin "baimaling" series black tea must have its unique features.

王丹青告诉记者,海南省乌石国营农场是有名的茶叶之乡,白马岭是乌石农场境内第二高峰,属五指山腹地,主峰海拔1256米, 因似白马而得名,此地光照充足,雨量充沛,气候温和,夏无酷暑,冬无严寒,土地肥沃自然条件得天独厚。享有原生态天然氧吧的盛誉。白马岭茶就在这里享受着雨露和云雾的滋养,汲取着日月的精华惊世而出并有了悠久的历史。早在明代正德六年的《琼台志土产》就记载着当地黎族同胞很早就有采集茶叶治病的习惯,白马岭茶与水满茶是海南原生态的代表,在清朝时就被皇家定为贡品。
*** Enjoy the reputation of original natural oxygen bar. Baima Ling tea is here enjoying the nourishment of rain and dew and cloud and mist, drawing from the essence of the sun and moon, and having a long history. As early as the sixth year of Zhengde in Ming Dynasty, local products of qiongtaizhi recorded that the local Li compatriots had the habit of collecting tea for curing diseases. Baimaling tea and Shuiman tea were the representatives of Hainan's original ecology, which were regarded as tribute by the royal family in the Qing Dynasty.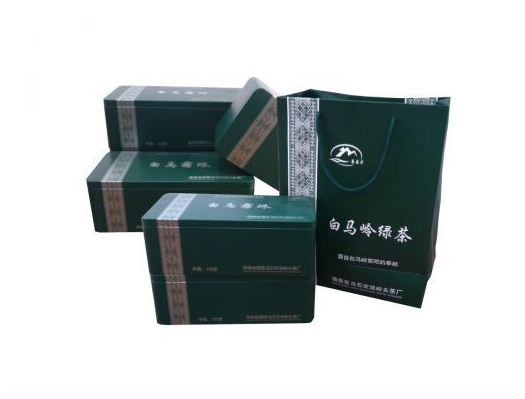 白马岭茶讲究的是采茶环境和制茶的火候。王丹青讲到这里显出了很是专业的神态。
Baimaling tea focuses on the environment of tea picking and the temperature of tea making. ***

被博鳌论坛指定接待各国首脑专用的白马骏红"就是海南大叶和去南大叶两个优质茶种的完美组合,采茶时要选天气晴朗的早晨,晨雾初开之时茶工们上山采摘挂着露珠,叶子尚未初展的芽头,采摘的工具也很讲究,要用鲜竹编织的茶筐盛放茶叶,及时用专车运回茶厂立即上槽摊晾,经过5- 6个小时的萎凋,使其失水率达七、八成后再对茶叶进行控温、增湿、发酵。关键是要在白马岭下的浑草河这个干湿度适宜和生态清新的环境下进行最后的滋养。此时制成的白马岭极品红茶金毫披露,鲜爽浓醇。
Baima Junhong, designated by the Boao Forum to receive heads of state, is a perfect combination of Hainan Daye and Qunan Daye. When picking tea, you should choose a sunny morning. When the morning fog begins to open, the tea workers go up the mountain to pick the buds with dewdrops. They also pay attention to the picking tools. They should use bamboo woven tea baskets to hold the tea, Take it back to the tea factory in time and put it on the stand immediately After 5-6 hours of withering, the water loss rate reached 70% or 80%, then the tea was heated, humidified and fermented. The key is to nourish huncaohe River under baimaling in a dry and fresh environment. At this time, the best black tea of baimaling, Jinhao, is fresh and mellow.
白马岭的土壤含硒丰富,在此地生长的茶叶也大量地汲取了有益人体健康和益寿的硒元素。
The soil of baimaling is rich in selenium, and the tea growing here also absorbs a lot of selenium which is beneficial to human health and longevity.

据检测,白马岭产的茶除含有丰富的硒元素外,还含有茶多酚,低聚果糖等,茶多酚有解毒和抗辐射作用,能有效地阻止放射性物质侵入骨髓,并能使有毒物质迅速排出体外。而低聚糖则能有害菌体的生长,减少有害物质的形成,对肠粘膜细胞和肝具有保护作用,从而增强肌体的免疫力。清幽茶香,清澈茶汤,喝白马岭茶不仅能怡情、怡智,有益身心健康,更能体现人们社会地位的尊贵。
According to the detection, the tea produced in baimaling is not only rich in selenium, but also contains tea polyphenols, fructooligosaccharides and so on. Tea polyphenols have the effects of detoxification and anti radiation, which can effectively prevent radioactive substances from invading bone marrow, and can quickly discharge toxic substances out of the body. Oligosaccharides can harm the growth of bacteria, reduce the formation of harmful substances, protect intestinal mucosal cells and liver, and enhance the body's immunity. Tea fragrance, clear tea soup, drinking baimaling tea can not only be pleasant and intelligent, beneficial to physical and mental health, but also reflect people's social status.

郝连成2013-07-10北京通州
Hao Liancheng 2013-07-10 Tongzhou, Beijing