【每日一星】第122号 葛优 Ge You 第二次上榜
世界艺术家排行榜
World artist rankings
《每日一星》
A star of the day
第122号 葛优
No. 122 Ge You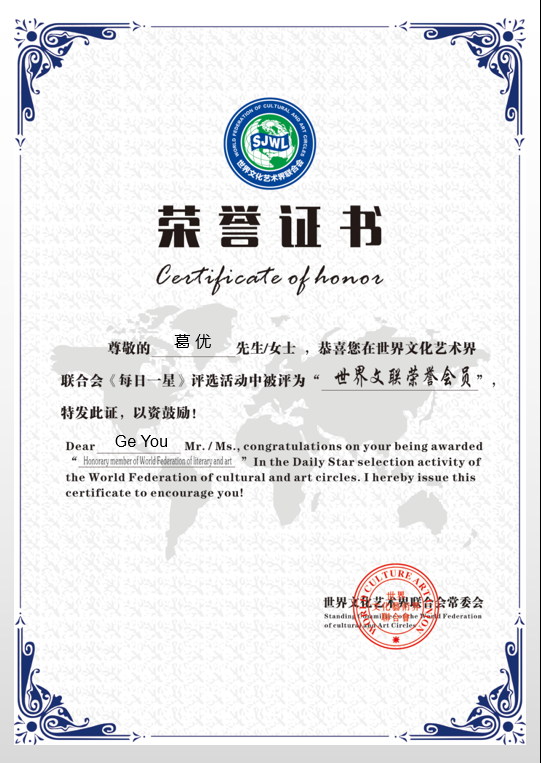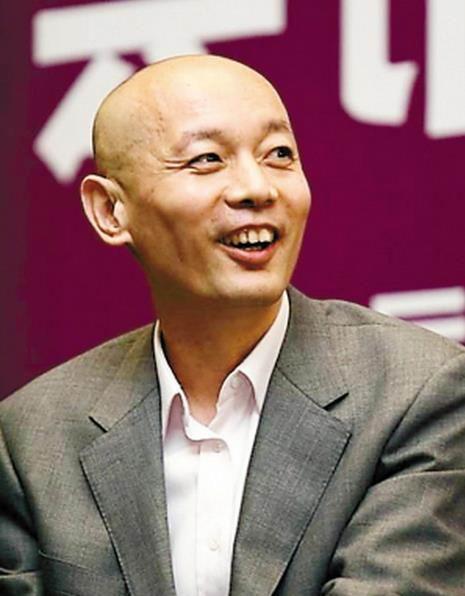 我们都喜欢葛优,一想到他就会忍不住开心一笑。世界那么大,有一个让你有事没事时都能开心一笑的人是多么难得。(世界文联评)
We all like ge you. We can't help laughing at the thought of him. The world is so big, it's hard to have a person who makes you smile when you have something to do. (review by the World Federation of literary and Art)

【每日一星】第8号 葛优 Ge You (点击查看)

[Daily Star] No.8 Ge You (click to view)
葛优先生第二次获得世界文联最受欢迎艺术家每日排行榜第一名,成为"每日一星"评选活动举办三个多月以来第二次上榜的国内艺术家。

For the second time, Mr. ge you won the first place in the daily list of the most popular artists of the World Federation of literary and art circles and became the first domestic artist to be listed for the second time since the "one star of the day" selection activity was held for more than three months.

葛优凭借喜剧出名,以正剧奠定他在影坛的地位。他为人平和、有话直说,没有星光,没有星气,他的言谈举止如同街坊一般。他耐人寻味的幽默来自对自我的嘲弄,而直言不讳则是他最具有吸引力的地方。
Ge you is famous for his comedy, and established his position in the film world with the official drama. He was peaceful and straightforward. He had no starlight or star spirit. His speech and behavior were like neighborhood. His intriguing humor comes from his self mockery, and his outspokenness is his most attractive point.

"每日一星"评选活动竞争激烈,葛优先生再次夺得每日排行榜冠军实属不易。他是个优秀的演员,拍戏的时候他想的就是要演这个人,而不是演葛优。
It is not easy for Mr. Ge to win the top prize in the daily competition. He is an excellent actor. When filming, he wants to play this man, not ge you.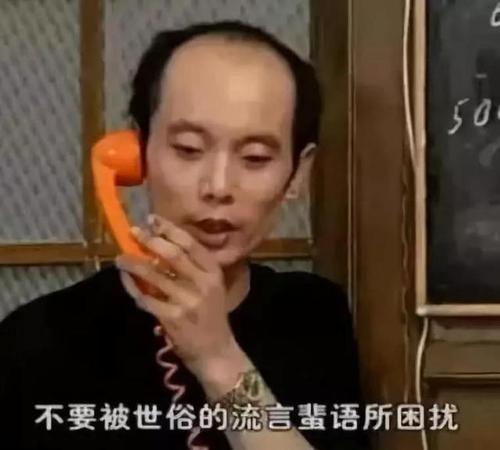 他是一个好人、一个好男人 。他心地很好,而且很细腻。不管在哪个场合拍戏,只要有观众上来请他签名、拍照、留念,他一定来者不拒,很有绅士风度。

He is a good man, a good man. He has a good heart and is very delicate. No matter which occasion he is filming, as long as the audience comes up to ask him to sign, take photos and remember him, he must be a gentleman.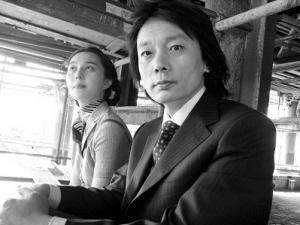 世界文化艺术界联合会(简称世界文联)最受欢迎艺术家排行榜排名主要根据艺术家的艺术成就,世界文联官网网友投票数,经世界文联常务委员会会议讨论决定。

The ranking of the most popular artists of the World Federation of cultural and art circles (hereinafter referred to as the World Federation of literary and art circles) is mainly based on the artistic achievements of artists and the number of votes cast by the Internet users on the official website of the World Federation of literary and art circles (UFA).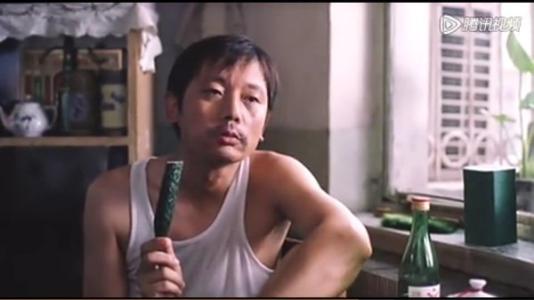 排行榜艺术家来自书法、绘画、音乐、舞蹈、收藏、武术、模特、教育、体操、电影、杂技等艺术领域。艺术门类齐全,精英荟萃,影响广泛。排名艺术家不但艺术造诣出类拔萃,还长期活跃于艺术界,频繁出席世界各地的艺术活动,为促进世界文化融合做出极大贡献。
The artists on the list come from calligraphy, painting, music, dance, collection, martial arts, models, education, gymnastics, film, acrobatics and other artistic fields. There are a wide range of art categories and elites, which have a wide influence. Ranking artists not only have outstanding artistic attainments, but also have been active in the art field for a long time. They frequently attend art activities around the world and make great contributions to promoting the integration of world culture.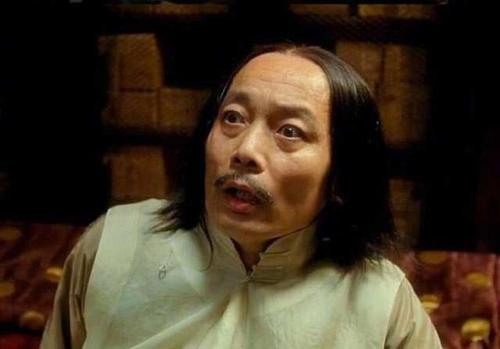 排行榜经过多年来的发布具有一定的系统性和权威性,也具有开展市场调查的便利性和资料性的特点。对艺术家能提供市场资讯,给了艺术家一个市场的概念,同时也给没进入市场的艺术家以一个参照,给艺术市场的研究者提供了比较详实的市场资料,将市场概念以数据的形式呈送给文化艺术工作者、爱好者、投资者进行分析和了解。
After years of publishing, the ranking list is systematic and authoritative, and it is convenient and informative to carry out market research. It can provide market information for artists, give artists a concept of market, and provide a reference for artists who have not entered the market, and provide detailed market information for art market researchers. The market concept is presented in the form of data to cultural and art workers, lovers and investors for analysis and understanding.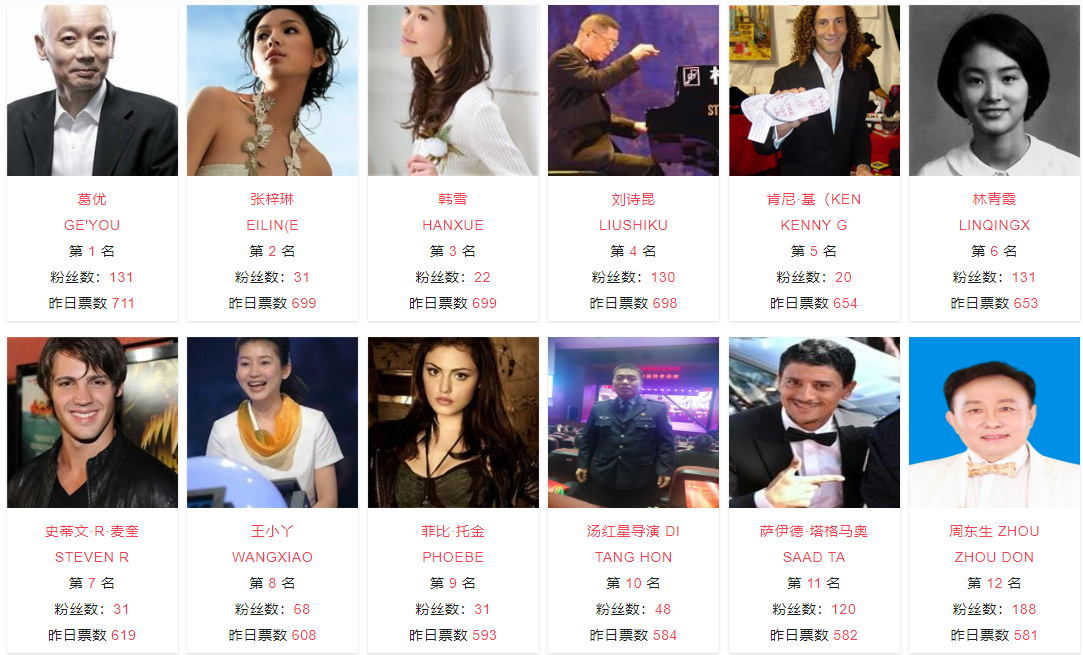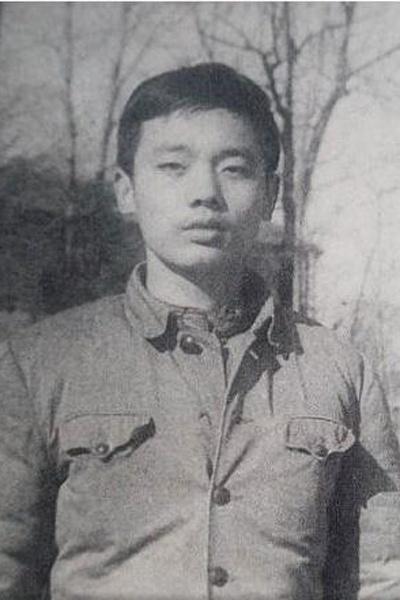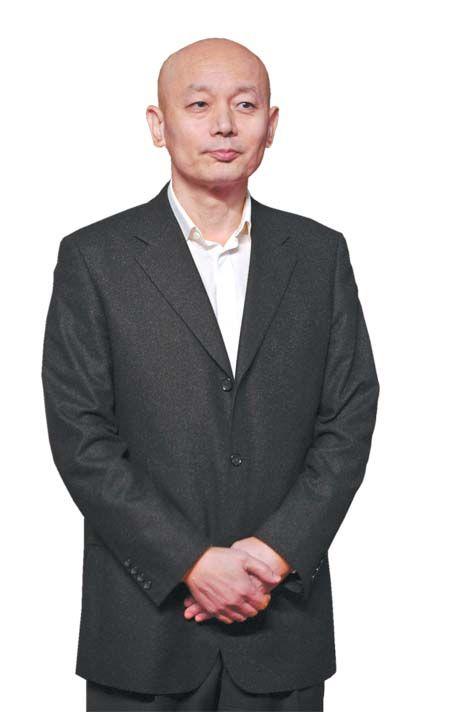 世界文联入会通道(点击进入)

Entry channel of World Federation of literary and art(click to enter)
《每日一星》参与方式(点击进入)
How to participate in "one star of the day"(click to enter)
▼扫码关注世界文联
Scan the code and pay attention to the World Federation of literary and art