大型网络剧《艺恋人的故事》人物篇之30号 玛丽亚 芳 Maria Fang
主题歌【我们永远在一起】
作曲 罗华党 东方文工团 乐华 乐兰等
Theme song [we will always be together] composed by
Luo Hua party, Oriental Art Troupe, Lehua lelan, etc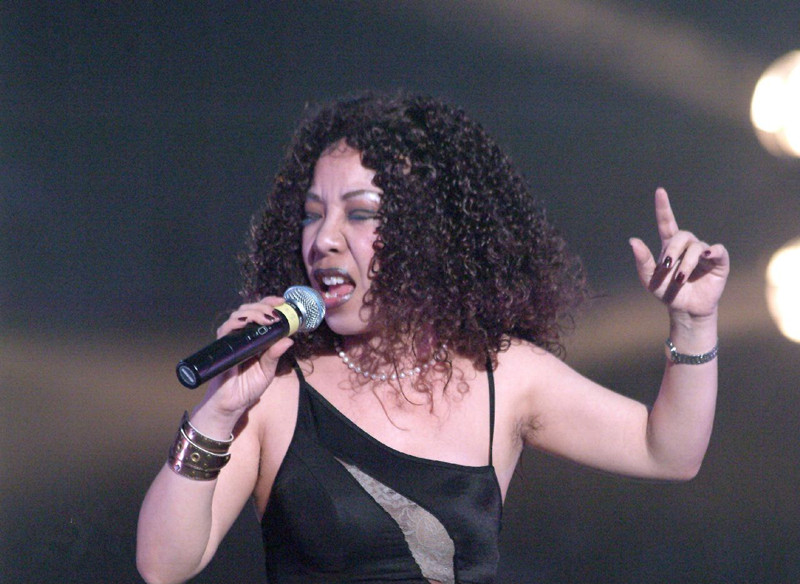 玛丽亚·芳,女,马来西亚华裔歌手。大型网络剧《艺恋人的故事》主要成员。
Maria Fang, female, Malaysian Chinese singer. Major members of the large-scale online drama "the story of art lovers".
【艺恋人的故事】主题曲
[story of art lovers] theme song
罗华党 作曲
Luo huadang composition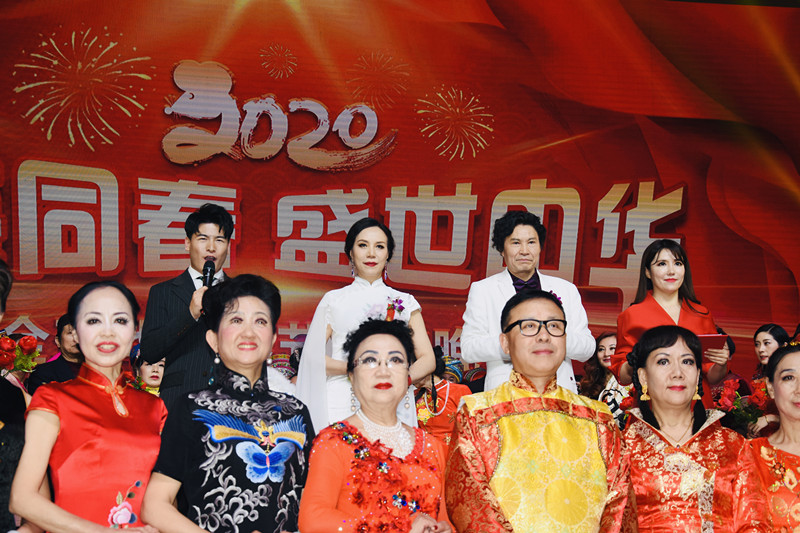 联合国健艺美文化产业总会(UNB)组织、世界文化艺术界联合会投拍大型网络剧概况如下:
The overview of large-scale online dramas organized by the United Nations Federation of jianyimei cultural industry (UNB) and the World Federation of cultural and art circles is as follows:

网络剧《艺恋人的故事》以世界文化艺术界联合会三届核心成员的发展变化为线索,以2015年 9月第一届文艺大会至2021年10月第三届文艺大会期间发生的故事为背景。主要表现文联人怀揣梦想、克服种种困难、为传承中华文明,促进世界文化大融合努力奋斗,播洒星光的感人故事。此剧是来自世界各国优秀文化艺术工作者、爱好者的一次集体展现,号召舞蹈家、音乐家、演艺工作者等不同领域的文艺工作者积极参与,本色出演最真实的自己。
The online drama let love go home takes the development and changes of the three core members of the World Federation of cultural and art circles as the clue, and takes the stories that took place from the first art conference in September 2015 to the third art conference in October 2021 as the background. It mainly shows the touching stories of the people of the Federation of literary and art circles who have dreams, overcome various difficulties, strive to inherit Chinese civilization and promote the great integration of world culture, and spread the stars. This play is a collective show of outstanding cultural and artistic workers and lovers from all over the world. It calls on dancers, musicians, performing artists and other literary and artistic workers in different fields to actively participate and play the most real themselves.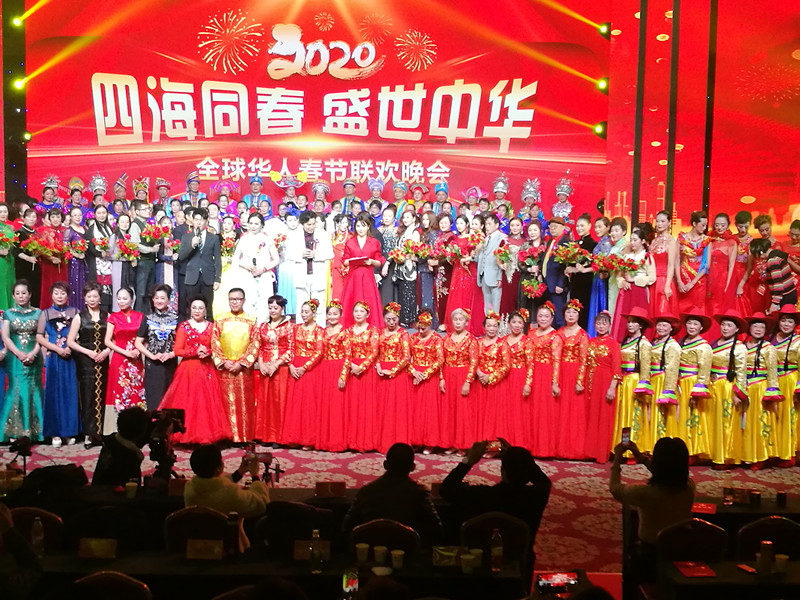 此剧剧情跌宕起伏,具有很高的观赏性,真人真事本色出演,具有很高的真实性;最重要的是,此剧可当做宝贵的个人影音史料,永久留存。
The plot of the play has ups and downs, which is highly ornamental. The real person plays the real thing, which has high authenticity; Most importantly, the play can be used as valuable personal audio-visual historical materials for permanent preservation.

正如亚洲电影协会副主席宋金奇先生所言:《艺恋人的故事》爱中藏美,世艺联美, 图境美、故事美、剧中人物美。剧组一定不负众望,竭尽全力编拍好网络剧《艺恋人的故事》 。
As Mr. Song Jinqi, vice president of the Asian Film Association, said: "let love go home" loves the beauty of China, Tibet, the United States of world arts, the beauty of picture, story and characters. The crew must live up to expectations and make every effort to make up and make a good online drama "let love go home".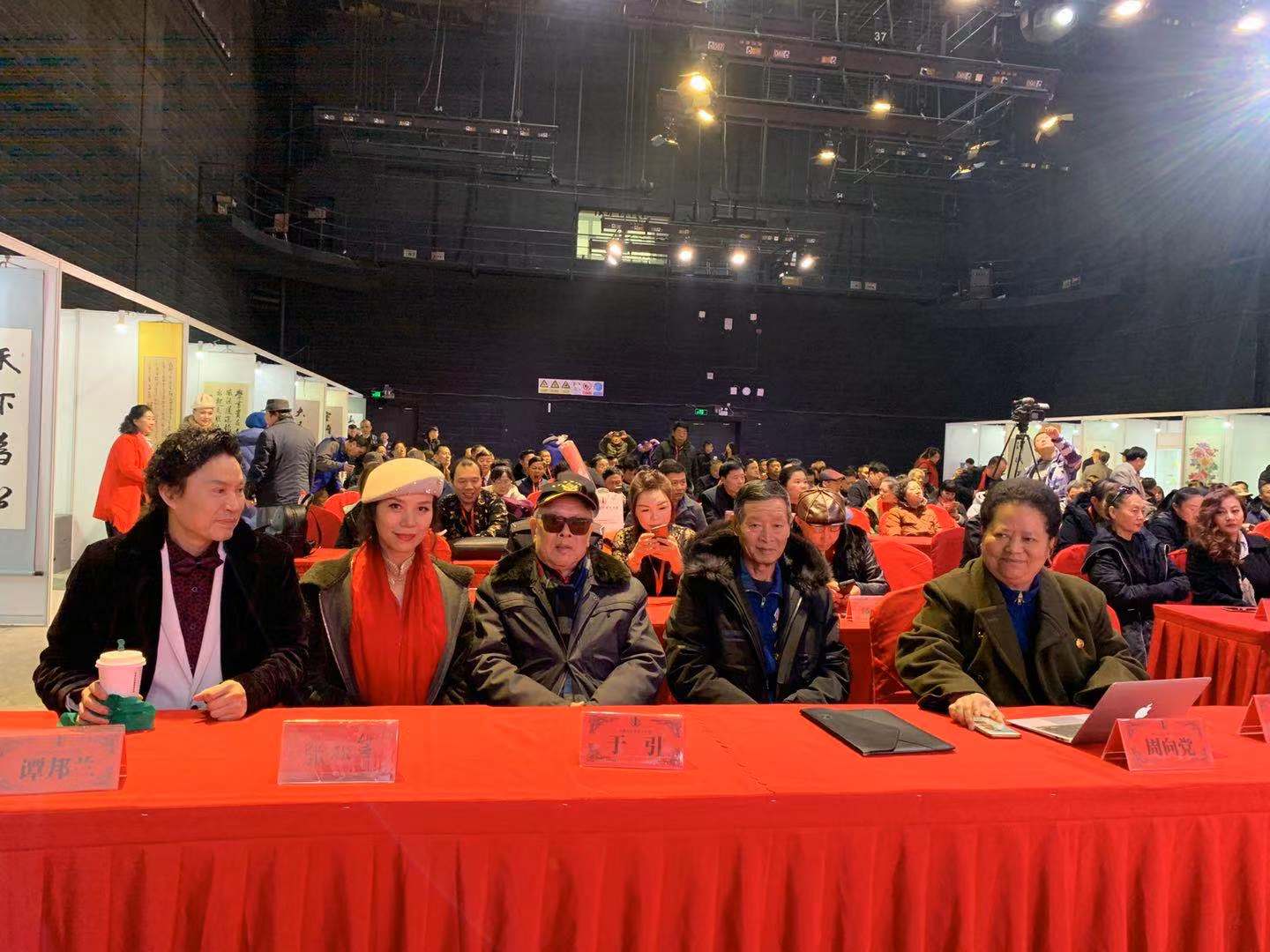 主题曲【 艺恋人的故事】 罗华党 作曲
Theme song [story of art lovers] composed by Luo huadang
《艺恋人的故事》剧组基本成员
Basic members of the crew of let love go home

策划、总导演:罗华党(乐华)
Chief planner and director: Luo huadang (Lehua)

执行导演:陈昆 (乐昆)汤红星(乐星)黄万军(乐军)
Director: Chen Kun (Le Kun), Tang Hongxing (Le Xing), Huang Wanjun (Le Jun)

编剧: 徐仕杰(乐楼)罗华党 (乐华 )谭石蓉 【乐蓉】凯莉米勒(乐勒)等
Screenwriter: Xu Shijie (Le Lou), Luo huadang (Le Hua), Kelly Miller (Le Le Le), etc

总制片 :谭邦兰 (乐兰)
Chief producer: Tan banglan (lelan)

制片主任: 胡珂(乐珂 ) 朱悦侨(乐悦)
Production director: Hu Ke (Leke), Zhu Yueqiao (leyue)

摄像 : 秦志明(乐秦) 廖杰(乐杰)等
Camera: Qin Zhiming (Leqin), song Jinqi (Leqi), Liao Jie (Lejie), etc

音乐总监 、作曲: 罗华党(乐华 )
Music director and Composer: Luo hua dang

主题歌演唱 :张华敏(乐敏)王昭君(乐君)等
Theme song: Zhang Huamin (Le min) Wang Zhaojun (Le Jun)

美术总监 :牛卓(乐卓 )甘慧美 (乐甘 )成斌( 乐斌)管敬革(乐敬)
Art Director: Niu Zhuo (Le Zhuo), Gan Huimei (Le GaN), Cheng bin (Le bin), Guan Jingge (Le Jing)

舞蹈总监:姜莉莉(乐莉)依娜〈乐娜)冬妮亚(乐妮)郑莉莉(乐莉)依偌〈阿依)
Dance director: Jiang Lili (Leli) Yina (Lena) dongnia (Leni) Zheng Lili (Leli) yiro (Ayi)

统筹 :李丹萍(乐丹)曾令旗(乐旗)汪秀生(乐秀 )黄馨锐(乐锐)段冬生 (乐冬 )韩清华( 乐清 )汪小平( 乐平 )阿依古丽(乐古 ) 刘鹏(乐鹏)小凤英〈乐凤)
Overall planning: Li Danping (ledan), Zeng Lingqi (Leqi), Wang Xiusheng (Lexiu), Huang Xinrui (Lerui), Duan Dongsheng (Ledong), Han Qinghua (Yueqing), Wang Xiaoping (Leping), ayguli (legu), Liu Peng (Lepeng), Xiao Fengying (Lefeng)

服饰 :张瑜 (乐瑜) 罗镧【乐镧】盘满菊(乐菊)
Dress: Zhang Yu (Leyu) pan Xiuju (Leyu)

主要演员:李元华(乐元 )舒耀瑄 (乐瑄)宋金奇【乐奇】姜莉莉(乐莉)玛丽娅芳音、【乐芳】 等 一至三届主席团及全体会员
Main actors: Li Yuanhua (Le Yuan), Shu yaoyu (Le Yuan), Jiang Lili (Le Li) and other members of the first to third presidium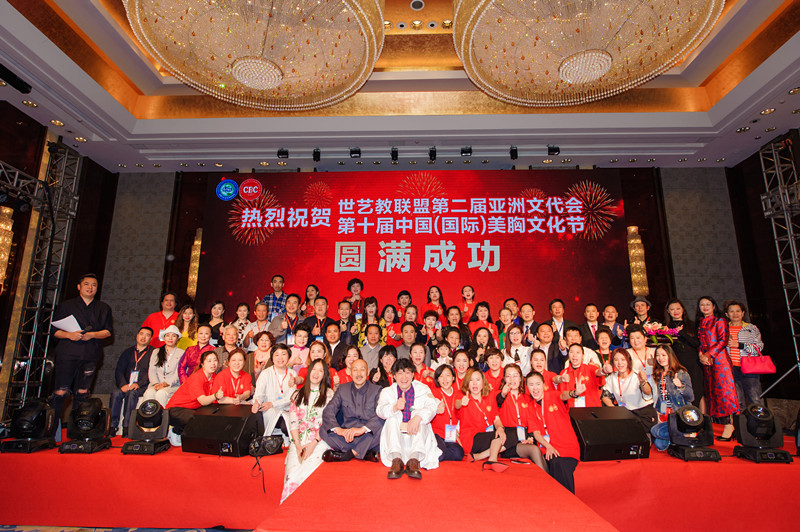 《艺恋人的故事之人物篇:世界300位名人传》
People who let love go home: biographies of 300 celebrities in the world

第1章 人物篇(1——10号)
Chapter 1 characters (No. 1-10)

周向党、 李元华 、张瑜〈奥大利亚)、 牛卓 、朱悦乔 、姜莉莉 、甘慧美(马来西亚)、 舒耀暄 、张华敏、 谭邦兰
Zhou Xiangdang, Li Yuanhua, Zhang Yu (Australia), Niu Zhuo, Zhu Yueqiao, Jiang Lili, Gan Huimei (Malaysia), Shu yaoxuan, Zhang Huamin, Tan banglan

第2章:人物篇(11一20号)(入选名单 )
Chapter 2: characters (No. 11-20)(shortlist)
孟晓驷、于引、 陈昆、 捷克百合(捷克)、 凯莉米勒 (美国) 、王昭君 、莎拉翟(德国)、郑莉莉(奥大利亚)、 宋金奇、 阿依古丽
Meng Xiaosi cited Chen Kun, Czech Lily (Czech Republic), Kelly Miller (United States), Wang Zhaojun, Sarah Zhai (Germany), Zheng Lili (Australia), song Jinqi, ayguli

第3篇 人物篇〈21一30号)入选名单:
Selected list of Chapter 3 characters (No. 21-30):

乐赛(赛克、 乐光 (陈晓光) 乐兰(楼兰)、 乐生(陈元生)、 乐星(汤红星)、 乐琼(梅丽琼)、乐佟(佟文西)丶 乐娅〈马娅)丶乐尼(汤尼) 乐芳(玛丽娅芳)
Le Sai (seck), Le Guang (Chen Xiaoguang), Le LAN (Loulan), Le Sheng (Chen Yuansheng), Le Xing (Tang Xing), Le Qiong (Mei Liqiong), Le Tong (Tong Wenxi), Le ya (Maya), Le Ni (Tony) and Le Fang (Maria Fang)

第4篇 人物篇〈31一40号)候选名单
Chapter 4 list of candidates for people (No. 31-40)

乐松、 乐珂、乐庭 丶乐湘、 乐平、 乐灵、 乐斌、 乐娜 、乐军、 乐海 乐星 乐敬 等)
Le song, Le Ke, Le Ting, Le Xiang, Le Ping, Le Ling, Le bin, Le Na, Le Jun, Le Hai, Le Xing, Le Jing, etc.)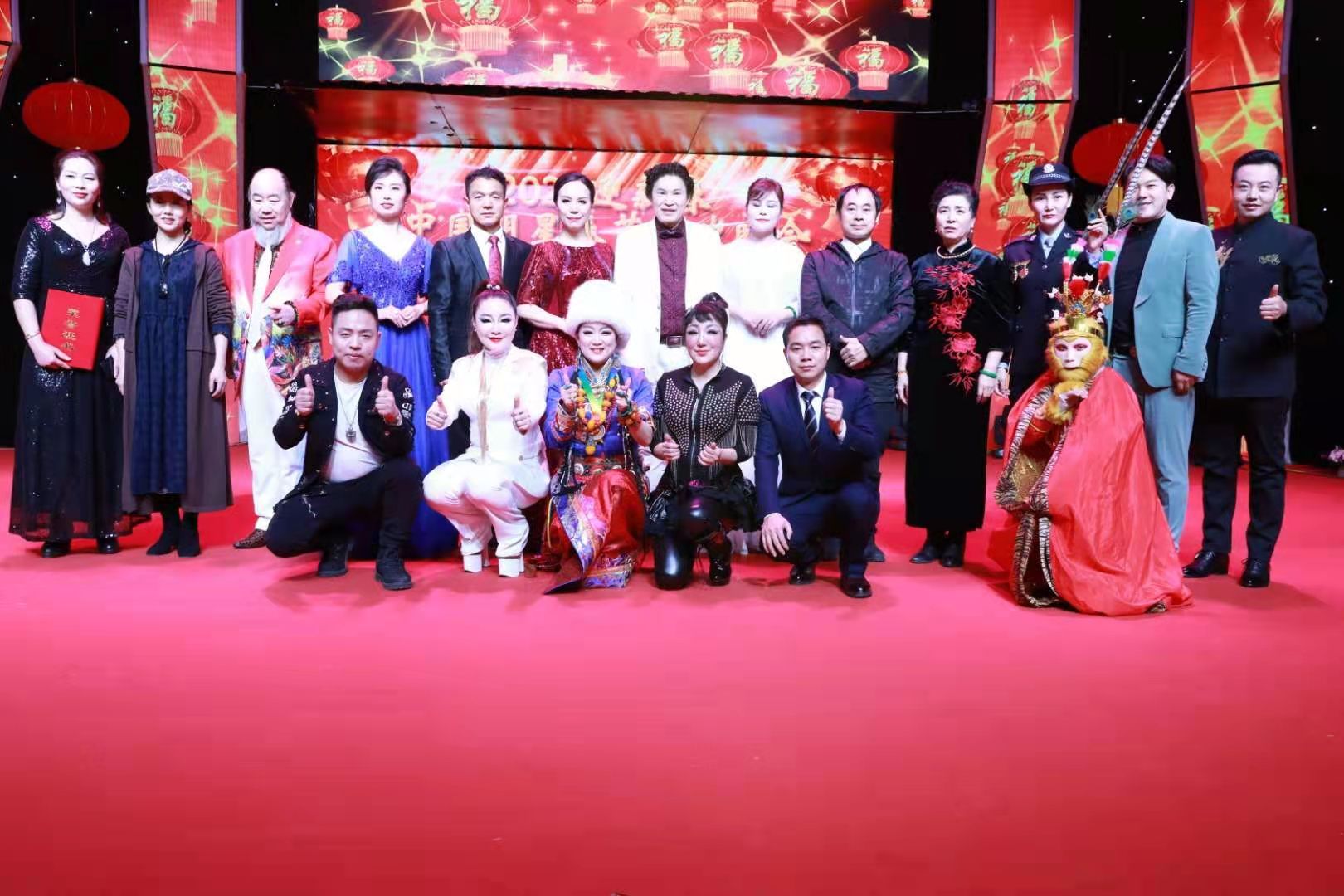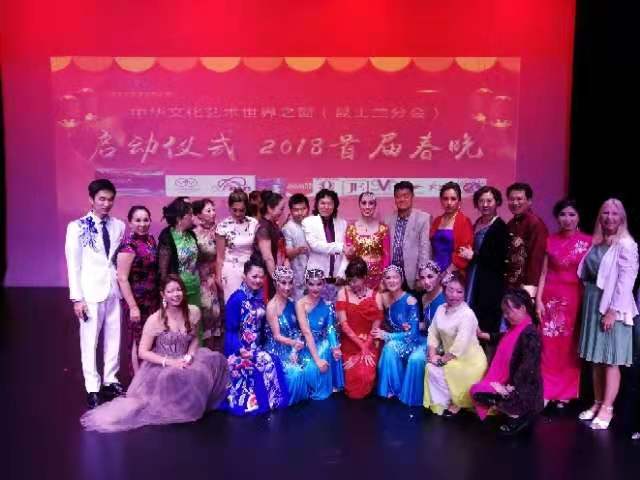 编委会还将从申报人员中选出第4批参演人员,招贤启事如下:
The editorial board will also select the fourth batch of performers from the applicants. The recruitment notice is as follows:

联合国健艺美文化产业总会(UNB)、世界文化艺术界联合会全体成员均可申请参演网络剧《艺恋人的故事》,参与方式,将个人的艺术人生编成剧本,或拍成视频,由剧组统一收集整理,最后通过剪辑编入网络剧,并由联合国UNB、世艺联联合出版向海内外推广。
All members of the United Nations General Association of jianyimei cultural industry (UNB) and the World Federation of cultural and art circles can apply to participate in the online drama let love go home. The way of participation is to compile personal artistic life into scripts or videos, which are collected and sorted by the crew. Finally, they are edited into the online drama, which is jointly published by UNB and the World Federation of cultural and art circles and promoted at home and abroad.

☆此喜讯发出后引起会员们广泛关注,纷纷询问如何参与其中,由于文联成员众多,剧组委员会优先考虑持有会员证的同志,并发起报名接龙的方式录选参演人员。
☆ after the good news was sent out, members paid extensive attention and asked how to participate. Due to the large number of members of the Federation of literary and art circles, the crew committee gave priority to comrades with membership cards and initiated the way of registration and continuous selection of performers.

▽第 4 批报名接龙报名:
▽ the 4th batch of continuous registration:

20:乐丹(王丹萍:安徒生联合会主席)
20: Le Dan (Wang Danping: Chairman of Andersen's Federation)

21:乐生〈汪锦生:北京少儿戏曲协会长)
21: Lesheng (Wang Jinsheng: President of Beijing Children's Opera Association)

22 :乐镧(罗兰:华服学院院长)
22: Le La (Roland: Dean of Huafu College)

23 :乐墨(夏墨彦:著名诗人 )
23: Le mo (Xia Moyan: a famous poet)

24:乐敬(管敬革 总监书画家)
24: Le Jing (director of Guan Jingge, calligrapher and painter)

25:乐令(曾令旗:国际旅游小姐大赛 主席)
25: Leling (Zeng Lingqi: Chairman of Miss International Tourism Competition)

26:乐连(林连友 华人卫视 总制片,台长)
26: Le Lian (Lin Lianyou, chief producer and director of Chinese satellite TV)

27:乐慧(胡慧丽亚音协副主席)
27: Le Hui (Hu Huili), vice president of Asia Music Association

28:乐红(习红丽促进会副主席)
28: Le Hong (vice chairman of Xi Hongli Promotion Association)

29 :乐鹏 〈刘鹏 亚洲收藏协秘书长)
29: Le Peng (Liu Peng, Secretary General of Asian Collection Association)

30:莎拉.翟(欧洲音协常务副主席)
30:Sarah Zhai (executive vice president of the European Sound Association)

31
thirty-one
…

报名电话:18610766399
Registration Tel.: 18610766399

网址:SSlg33.com世界文联精英网
Website: sslg33.com World Federation of literary and art elite network

联系人:乐小楼老师
Contact: Mr. Le Xiaolou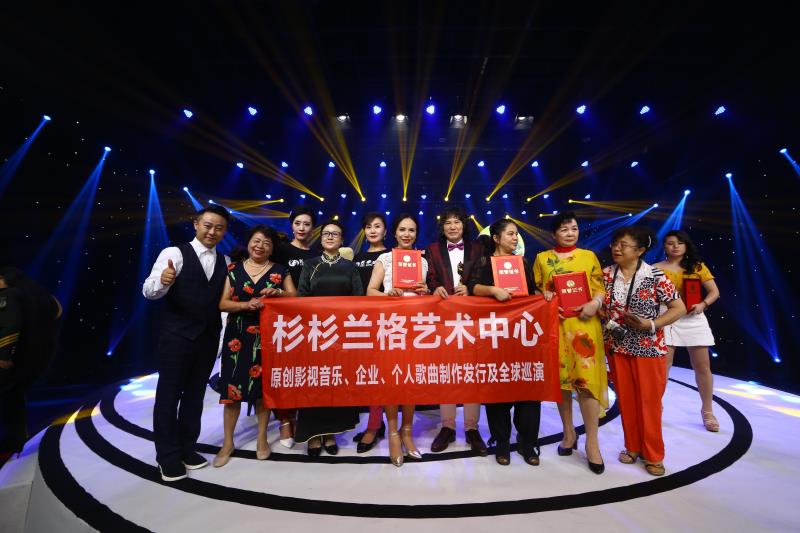 △片中有作曲家罗华党先生和多位音乐工作者亲为该剧配乐,一共完成30余首音乐作品,:
△ in the film, the composer Mr. Luo huadang and a number of musicians personally composed music for the play, and completed more than 30 music works:

凡具有一定实力的歌手、歌星均可参与演唱(剧组免费制作专业伴奏带),接龙报名:
All singers and stars with certain strength can participate in singing (the crew makes professional accompaniment tapes for free). Solitaire registration:

1 王圣依 (演唱《快乐美业人》)
1 Wang Shengyi (singing "happy Meiye man")

2 谭邦兰(演唱《我的悄悄话想对你说》
2 Tan banglan (singing my whisper to you)

3 楼兰(青春酷毙帅》
3 Lou Lan (cool and handsome in youth)

4 黑玛丽娅《中国流行曲》
4 Black Maria, Chinese pop

5 李舒玉《情怀》
5 feelings by Li Shuyu

6 巴黎望月《大团圆》
6 Paris moon watching "Reunion"

7 王昭君(其实天很蓝)
7 Wang Zhaojun (in fact, the sky is very blue)

8 江琴(兰花)
8 jiangqin (orchid)

9 马丽娅芳(芭堤娅姑娘)
9 Malia Fang (pattia girl)

10 姚文军〈其实天很蓝)
10 Yao Wenjun (in fact, the sky is very blue)

11莎拉翟(待定)
11 Sara Zhai (to be determined)

12 张华敏(豌豆花)
12 Zhang Huamin (pea flower)

13
thirteen

接龙报名条件:须是世界文联第一至第三届常务理事以上职务,无职称者入会后可参与报名接龙。
Registration conditions of Solitaire: he must be the first to third executive directors of the World Federation of literary and art circles or above. Those without professional titles can participate in the registration of solitaire after joining the association.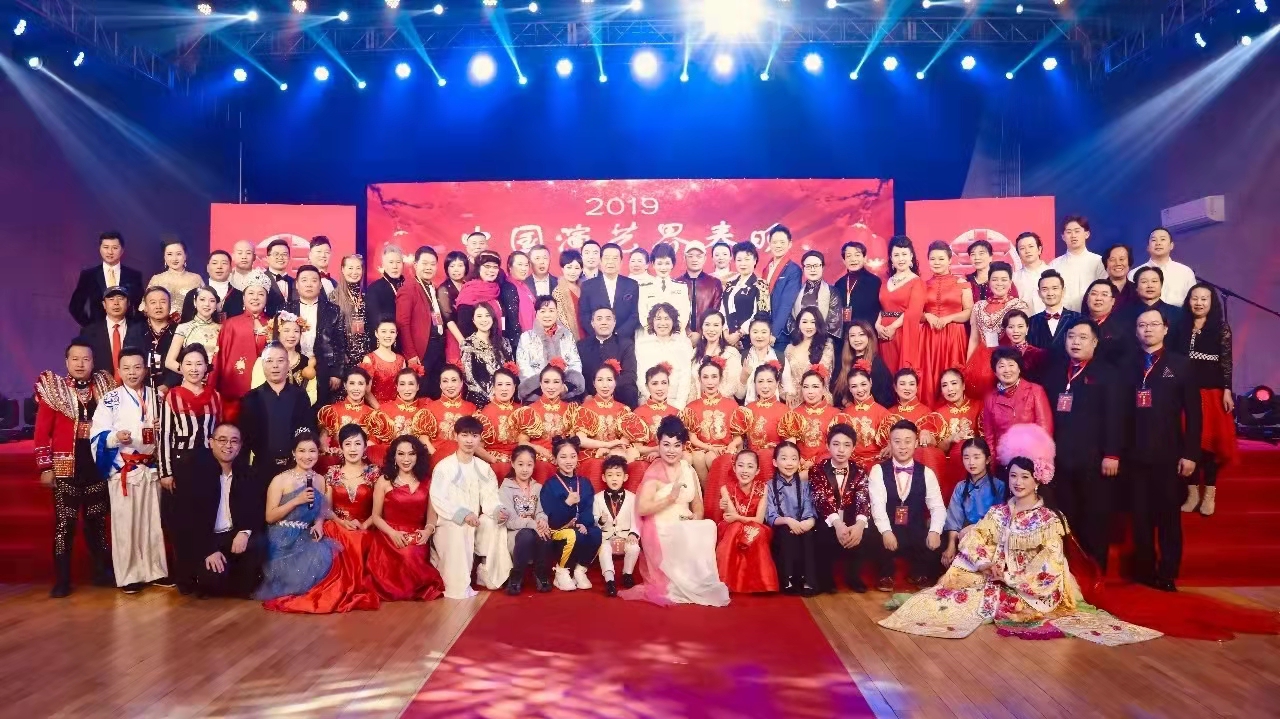 【艺恋人的故事】主题曲
[story of art lovers] theme song
罗华党 作曲
Luo huadang composition
艺术人生:
Artistic life: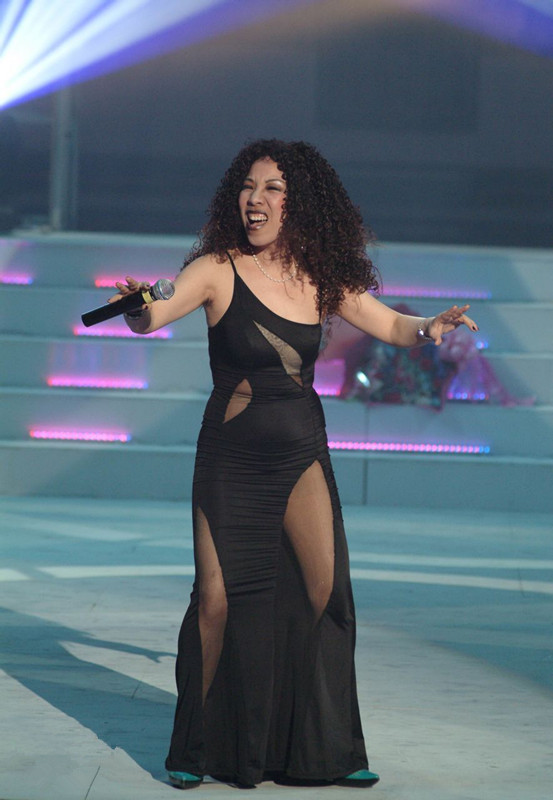 十二岁登台演出。曾做过菲律宾乐队主唱和教导英文和声乐的培训老师,后休养七年。现开始专心从事演艺事业。
At the age of twelve. He once worked as the lead singer of the Philippine band and a training teacher teaching English and vocal music, and then rested for seven years. Now he began to concentrate on performing arts.

来自马来西亚的归国华侨,是一位擅长演唱黑人灵魂、摇滚音乐的女歌手,歌路全面,能演唱不同风格的中英文歌曲,台风大气,动静皆宜,节奏把握到位,高亢厚实磁性穿透力极强且高达四个八度的嗓音,透者淡淡的苍桑,独特的风格,憾人心肺的激情表演,将现场气氛和音乐感性融合一体,率性真诚,激情四射,令人产生不可抗拒的舞台魔力,赢得国内外观众的喜爱,被誉为"东方的惠特尼·休斯顿"。她的出现将预示出东方乐坛的新神话!
Returned overseas Chinese from Malaysia is a female singer who is good at singing black soul and rock music. She has a comprehensive singing style and can sing different styles of Chinese and English songs. The typhoon atmosphere is suitable for both movement and static, the rhythm is in place, high pitched and thick, the magnetic penetration is very strong, and the voice is up to four octaves. It is a light mulberry, unique style, and a passionate performance that regrets people's hearts and lungs, Integrating the scene atmosphere and music sensibility, it is frank, sincere and passionate, creating irresistible stage magic and winning the love of audiences at home and abroad. It is known as "Whitney Houston of the East". Her appearance will herald a new myth in the oriental music world!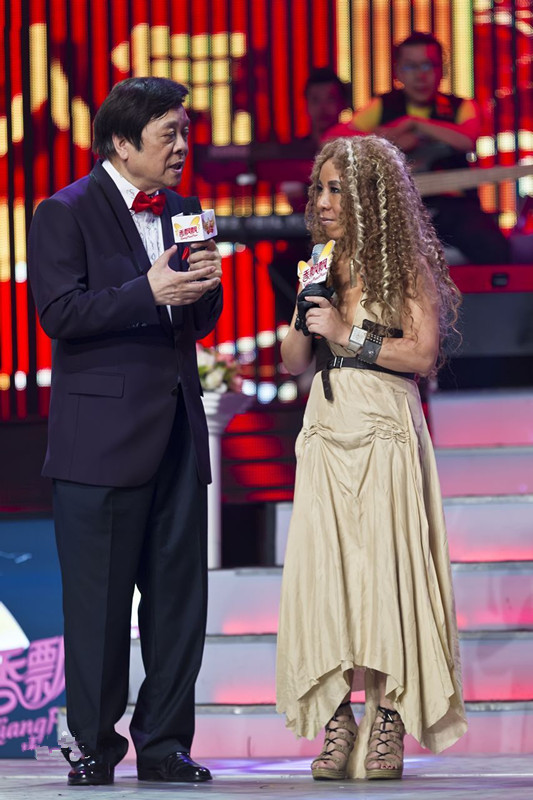 被江苏卫视誉为"红老外""东方的惠特尼·休斯顿"。
It is praised as "Red Foreigner" and "Whitney Houston of the East" by Jiangsu Satellite TV.

一个是获得格莱美奖的美国R&B歌手,一个是目前国内炙手可热的"红老外",玛丽亚与休斯顿同属"实力强劲派"。夸张的爆炸头为玛丽亚·芳增添了几分野性,几分不羁。而唱起《亲爱的小孩》、《烛光里的妈妈》时的实力完全不输休斯的《I WILL ALWAYS LOVE YOU》。
One is the American R & B singer who won the Grammy Award, the other is the hot "Red Foreigner" in China. Maria and Houston belong to the "strong faction". The exaggerated explosive head adds a bit of wildness and uninhibited to Maria Fang. When singing "dear child" and "mother in the Candlelight", his strength is not inferior to Hughes's "I will always love you".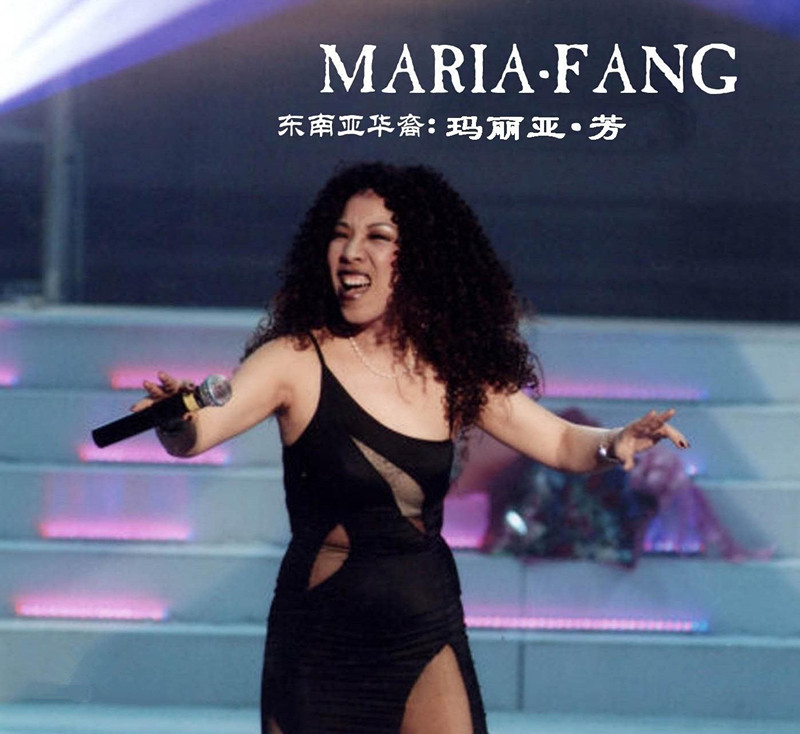 被天津卫视誉为"八度姐"
It is praised as "Badu sister" by Tianjin satellite TV

马来西亚的玛丽亚·芳有一副好嗓子,声音可以横跨"四个八度",被称为"八度姐",她对中国有着深厚的感情,并且外婆还是上海人。在《王者归来》现场玛利亚一曲《重整河山待后生》赢得评委们一致赞扬,连蔡明也表示震惊,"听见没有,就这嗓音,就这气场,还是直接出道吧,我给你投资出专辑!"
Maria Fang of Malaysia has a good voice. Her voice can span "four octaves". She is called "octave sister". She has deep feelings for China, and her grandmother is from Shanghai. At the scene of the return of the king, Maria won unanimous praise from the judges for her song "reorganizing the rivers and mountains to wait for future generations". Even Cai Ming was shocked. "Do you hear that? Just this voice, just this aura, you'd better make a direct debut. I'll invest in an album for you!"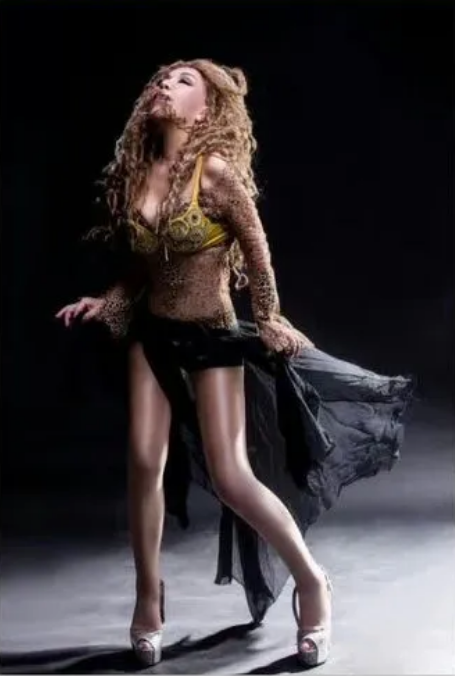 其表演风格粗犷、热情、性感、大气,彼具世界摇滚母狮王女王"天娜·特纳"风彩,高达四个八度音域且爆发力十足的唱腔和刚柔并济的舞台表演,具有独特的魅力。
Its performance style is rough, enthusiastic, sexy and atmospheric. It has the wind color of "Tianna Turner", the queen of the world's Rock Lion, the explosive singing with up to four octaves and the stage performance of hardness and softness, which has a unique charm.

原为医生、现为音乐教师、巡演嘉宾,现为歌手。外喻为"东方的惠特尼·休斯顿"。
Originally a doctor, now a music teacher, a tour guest, and now a singer. It is called "Whitney Houston in the East".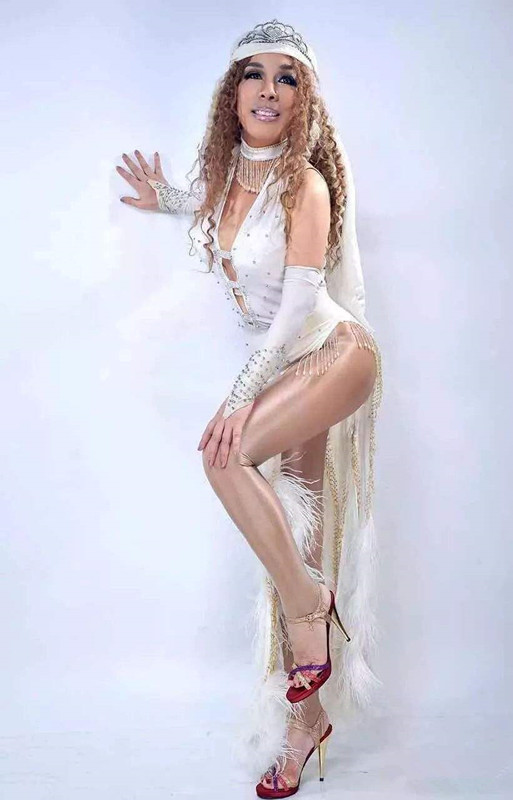 世界文联入会通道(点击进入)

Entry channel of World Federation of literary and art(click to enter)
《每日一星》参与方式(点击进入)
How to participate in "one star of the day"(click to enter)
▼扫码关注世界文联
Scan the code and pay attention to the World Federation of literary and art