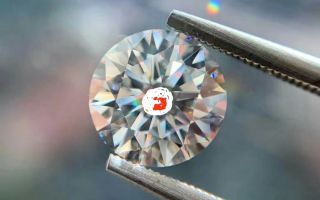 世界硬质钻石手工微雕艺术第一人(创始人)
The first person (founder) in the world's hard diamond hand micro carving art
钻石是世界最硬的宝石之一,钻石手工微雕艺术一直是世界微雕"绝技"的神话,也是世界最顶尖工艺的巅峰,多少人为它败下阵来,主要原因太多人一辈子都研究不出一把绝世宝刀
Diamond is one of the hardest gemstones in the world. Diamond hand-made micro carving art has always been the myth of the "unique skill" of micro carving in the world, and it is also the peak of the world's top technology. How many people have lost the battle for it, mainly because too many people can't study a peerless sword all their life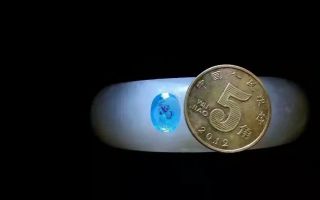 世界硬质石微雕艺术第一人(创始人)
The first person (founder) of hard stone micro carving art in the world
借此件作品希望全世界在疫情下都能团团圆圆,一团和气!
With this work, I hope the whole world can be reunited and harmonious under the epidemic situation!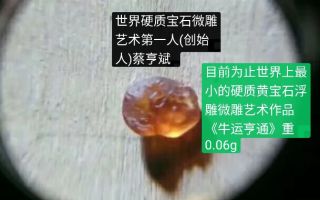 世界硬质宝石手工微雕艺术第一(创始人)
The world's first hard gem hand micro carving art (founder)

目前为止世界最小一颗黄宝石小籽料浮雕微雕艺术作品,全球仅此一件,耗时三个多月完成,这件作品它诞生在中国。由国际工艺美术大师、亚洲工艺美术大师蔡亨斌先生创造完成。
So far, the world's smallest art of topaz small seed relief relief sculpture is only one of the world, which took more than three months to complete. This work was born in China. It was created by Mr. Cai Hengbin, an international arts and Crafts Master and an Asian Arts and Crafts Master.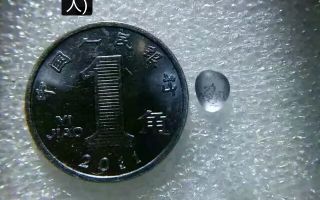 世界硬质宝石手工微雕艺术第一人(创始人)
The first person (founder) in the world's hard gem manual micro carving art
我们都知道马踏飞燕作品是中国国宝级作品,我世界顶尖手工微雕艺术去表现《马踏飞燕》作品,让微雕艺术作品呈现出小中见大,无限完美呈现给世界各地朋友们欣赏。此作目前由北京私人收藏
We all know that Ma TA Fei Yan's work is a national treasure of China. I use the world's top hand-made micro carving art to express Ma TA Fei Yan's work, so that the micro carving art works can be seen from small to large and presented to friends all over the world. This work is currently in private collection in Beijing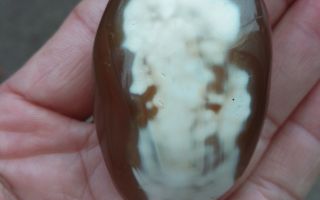 寿星肖型天之宝珠
Birthday star Xiao shaped pearl of heaven

寿星肖型天之宝珠,作品用玛瑙与图案天人合一去完美表现长寿老人,健康,鸿泰,无极,美好
The birthday star Xiao shaped pearl of heaven. The work uses agate and the pattern of the unity of heaven and man to perfectly express the longevity, health, Hongtai, limitless and beautiful of the elderly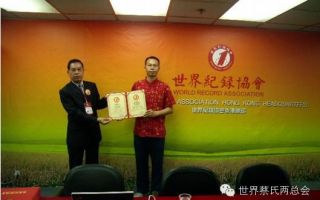 世界硬质宝石手工微雕艺术第一人(创始人)
The first person (founder) in the world's hard gem manual micro carving art

2012年创造手工翡翠微雕艺术作品《老子出关图》,开启了世界硬质玉石手工微雕革命性研究成功,那我们国家中国多数艺人用电子微雕机操作的人有省级工艺美术大师,也有国家级工艺美术大师,用高马力电子微雕机进行微雕艺术创作效率是高,但缺少了自主研发、探索、攻关世界新课题。我个人虽然是一只右眼失明的独眼龙,但我用最顽强的毅力抗恒了世界最尖端工艺研发、探索、攻关,耗时15年多时间终于完成,这一硬玉硬宝石微雕世界性课题,难题,画上我的满意句号!我的硬质玉石、硬质宝石手工微雕的技艺与日俱增,也远远打破2012年创造的世界纪录,目前向我索取研发成果的技术微雕刀的人群中有省级工艺美术大师的,中国工艺美术行业艺术大师的,还有画家等人。都是打着国家中央口号资源共享进行巧取豪夺的行径,我个人主张不拜我为师决不相传授刀的真理及信念的基本原则。无礼来者相拒之
In 2012, he created the manual jade micro carving art work Lao Tzu's exit map, which opened the revolutionary research success of the world's hard jade manual micro carving. Most Chinese artists in our country operate with electronic micro carving machines, including provincial arts and crafts masters and national arts and crafts masters. The creation efficiency of micro carving art with high-power electronic micro carving machines is high, but there is a lack of independent research and development Explore and tackle new world topics. Although I am a blind one eyed dragon in my right eye, I have resisted the world's most cutting-edge technology research and development, exploration and key research with the most tenacious perseverance. It took me more than 15 years to finally complete this world-wide subject and problem of jadeite and hard gem micro carving! My skills of hard jade and hard gem hand micro carving are increasing day by day, which is far from breaking the world record created in 2012. At present, among the people who ask me for the technical micro carving knife of R & D achievements are provincial arts and crafts masters, Chinese arts and crafts industry masters, painters and others. They are all acts of extorting and seizing resources under the slogan of the National Central Committee. I personally advocate that I will never pass on the basic principle of truth and belief of teaching knives without worshiping me as a teacher. Those without courtesy refuse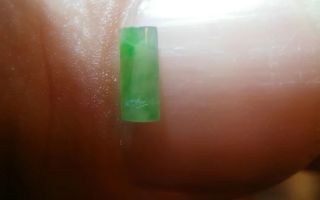 世界硬质玉石手工微雕艺术第一人(创始人)
The first person (founder) in the world's hard jade manual micro carving art

翡翠手工微观艺术,借鉴了八大山人的鱼书画作品,有一些年里八大山人作品被铺天盖地的借鉴学习,仿造出各种艺术门类的艺术品,做为微观艺术它也不例外,充分以刀代笔表现八大山人对习俗,对社会的不满的理解,白眼鱼浓缩了作者内心许多无奈
Jadeite manual micro art draws lessons from the fish calligraphy and painting works of Badashan people. In some years, Badashan people's works have been widely used for reference and learning, and imitated works of art of various art categories. As a micro art, it is no exception. It fully uses a knife instead of a pen to express Badashan people's understanding of customs and dissatisfaction with society. The white eyed fish condenses many helplessness in the author's heart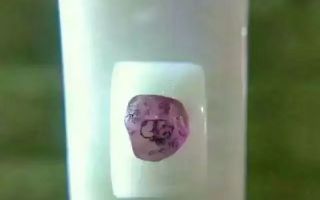 世界硬质玉石手工微雕艺术第一人(创始人)
The first person (founder) in the world's hard jade manual micro carving art

红宝石微雕艺术,这件作品目前为止是世界上最小红宝石手工微雕艺术作品,全世界仅此一件,原作个头只有小绿豆大小
Ruby micro carving art. This work is by far the smallest Ruby manual micro carving art work in the world. It is the only one in the world. The original work is only the size of a small mung bean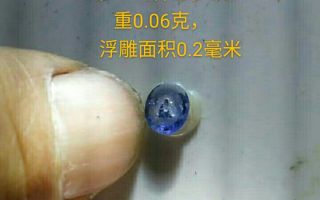 世界硬质宝石手工微雕艺术第一人(创始人)
The first person (founder) in the world's hard gem manual micro carving art

目前为止世界上最小的天然蓝宝石浮雕微雕艺术作品《禅思罗汉》,在目前为止世界最顶端的手工刻艺术领域最小最硬,它诞生于中国,此作品目前在自己手上收藏
So far, the world's smallest natural sapphire relief micro carving art work "Zen thinking arhat" is the smallest and hardest in the field of handmade carving art at the top of the world. It was born in China and is currently collected in its own hands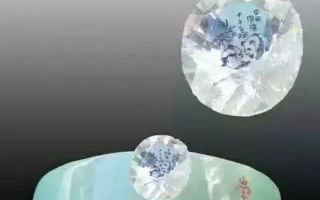 世界硬质宝石手工微雕艺术第一人(创始人)
The first person (founder) in the world's hard gem manual micro carving art

这件宝石微雕艺术作品在全国展览上获过奖,熊猫团团圆圆代表祖国一家亲,和和睦睦
This gem micro carving art work won an award in the national exhibition. The panda tuan tuan yuan represents the family of the motherland and harmony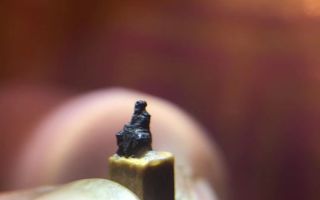 世界沉香木手工立体微雕艺术第一人(创始人)
The first person (founder) of the world's Aloe wood hand three-dimensional micro carving art

沉香木立体手工微雕难度非常大,沉香木纹理为横纹,纵横纹密度不高很容易崩刀裂掉,而前功尽废,目前为止世界上最小的沉香木微颗粒立体手工微雕艺术作品《关公》,它诞生于中国
The three-dimensional manual micro carving of Aloe Vera wood is very difficult. The grain of Aloe Vera wood is horizontal, and the density of vertical and horizontal grain is not high. It is easy to break off with a knife, and all previous efforts are wasted. So far, Guan Gong, the smallest three-dimensional manual micro carving art work of Aloe Vera wood micro particles in the world, was born in China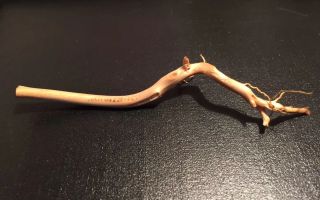 世界崖柏木根雕手工立体微雕艺术第一人(创始人)
The first person (founder) of the world's Cliff cypress root carving manual three-dimensional micro carving art

目前为止世界上最小的崖柏木根雕艺术作品《悟道》,人物只有米粒大小,罗汉人物雕刻细节可以小中见大。它诞生于中国
So far, the world's smallest arborvitae root carving art work "Enlightenment", the characters are only the size of rice grains, and the carving details of arhat characters can be seen from small to large. It was born in China