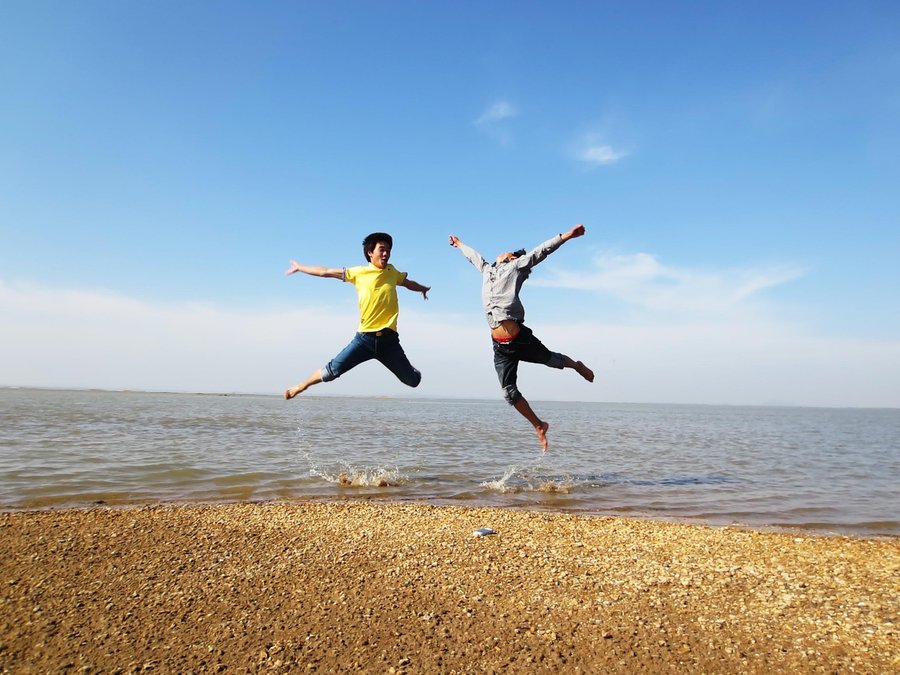 人生一世间,如白驹过隙,而风雨忧愁,辄居三分之二,其间得闲者才一分耳。况知之而能享用者,又百之一二,于百一之中,又多以声色为受用。殊不知吾辈自有乐地,悦目初不在色,盈耳殊不在声。
Life in the world, such as fleeting, and the wind and rain sorrow, often occupy two-thirds, during which leisure is only one ear. Kuang knows and can enjoy, and 12% of them. Among the 101, they mostly use sound and color. But I don't know that we have our own place of happiness. At the beginning, it's not in the color, but in the sound.

尝见前辈诸老先生,多蓄法书、名画、古琴、旧砚,良以是也。明窗净几,罗列布置,篆香居中,佳客玉立相映,时取古人妙迹,以观鸟篆蜗书,奇峰远水,摩挲钟鼎,亲见周商,端砚涌岩泉,焦桐鸣玉佩,不知身居人世。
It's also good to see the old masters who have many calligraphy, famous paintings, guqin and old inkstones. The window is clear, and the arrangement is listed. The seal fragrance is in the middle, and the good guests stand opposite each other. When they take the wonderful traces of the ancients, they use bird watching seal and cochlear script, strange peaks and distant water, rub the bell tripod, personally see Zhou Shang, Duanyan Yongyan spring, Jiao Tongming jade pendant, and don't know where they live.

宋人赵希鹄意味深长地说了一句话:所谓受用清福,熟有逾此者乎?
Zhao Xihu, a man of the Song Dynasty, made a meaningful remark: is there anyone who is more familiar with Qingfu?

没有任何享受清福的方式能超过此事的了。
There is no way to enjoy Qingfu more than this.

宋代人对生活就是这样高的理解!表面上,这是对收藏态度的理解,实际上是对宽松生活的提倡。
Song people's understanding of life is so high! On the surface, this is an understanding of the collection attitude, but in fact, it is an advocate of relaxed life.

我们现代人又任何不是呢?
What are we modern people?

情面,场面,门面,能面面俱到?
Can you cover all aspects, such as feelings, scenes and appearances?

情场,商场,战场,哪能场场胜利?
Love, market, battlefield, how can we win?

高度不够,看到的都是问题,格局太小,纠结的都是鸡毛蒜皮。
The height is not enough, what we see is problems, the pattern is too small, and what we are entangled with is trivial.

人与人之间最大的差距,不是情商,也不是智商,而是思维方式。大脑银行创始人苏引华:我们不是智者,悟不透全部人生哲学 ,我们不是禅者,不可能释然尘世一切。
The biggest gap between people is not EQ or IQ, but the way of thinking. Su Yinhua, founder of brain bank: we are not wise people and can't understand the whole philosophy of life. We are not Zen people and can't be relieved of everything on earth.

唯一能做的,就是踏着生活的琐碎,捡拾快乐的碎屑,踩着人生的烦恼,预览未来的美好。生命太短,岁月太长,活着,并快乐着,才是幸福所向。
The only thing we can do is to step on the trifles of life, pick up the fragments of happiness, step on the troubles of life, and preview the beauty of the future. Life is too short, time is too long, live, and happy, is the direction of happiness.

明代思想家王阳明:保持快乐不是一种天赋,而是一种能力,是一种洞穿了世界的真相、规律和本质之后的淡定和从容。
Wang Yangming, a thinker in the Ming Dynasty: keeping happy is not a talent, but an ability. It is a kind of calm and calm after penetrating the truth, law and essence of the world.

天地过客没有永恒的生命,活着就是最大的荣幸。所以,人生太过复杂,谁都不能万事明明了,只能好好感受。
There is no eternal life for passers-by in heaven and earth. Living is the greatest honor. Therefore, life is too complicated, no one can know everything clearly, can only feel it well.

活着就要保持健康状态,没有健康,就是活着也失去了人生美的色彩,没有色彩的支撑,如何谈人生美丽?
To be alive is to keep healthy. Without health, even to be alive is to lose the color of life beauty. Without the support of color, how to talk about the beauty of life?