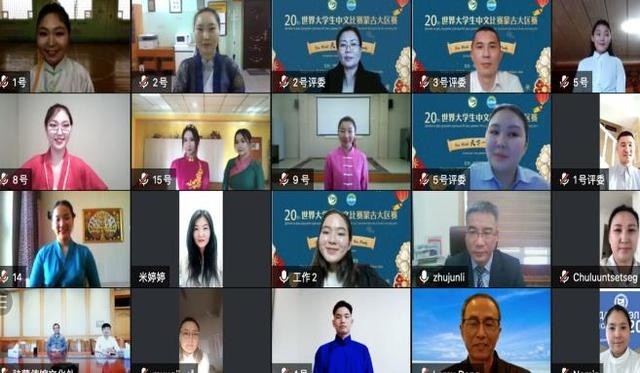 乌兰巴托5月15日电(苏力雅)以"天下一家"为主题的第二十届"汉语桥"世界大学生中文比赛蒙古国大区赛决赛14日在乌兰巴托以线上形式举行。
Ulaanbaatar, May 15 (suliya) - the final of the 20th "Chinese Bridge" Chinese language competition for world college students was held online in Ulaanbaatar on May 14.

比赛包括主题演讲、即兴问答和才艺表演3部分,共有4所高校选手参赛。经过激烈角逐,蒙古国民族大学参赛选手腾吉思荣获冠军,并同时摘得最佳口才奖和最佳才艺奖两个单项奖。他将代表蒙古国赴中国参加总决赛。
The competition consists of three parts: keynote speech, impromptu Q & A and talent show. A total of four universities participated in the competition. After fierce competition, Teng Jisi, a contestant from the University for Nationalities of Mongolia, won the champion, and won the best eloquence award and the best talent award at the same time. He will represent Mongolia in China for the finals.

大赛总评委、中国驻蒙古国大使馆文化参赞陈霜表示,希望选手们以比赛为契机,再接再厉,继续保持学习中文和中国文化的兴趣与热情,早日成长为促进中蒙友谊的栋梁之材。
Chen Shuang, chief judge of the competition and cultural counsellor of the Chinese Embassy in Mongolia, expressed the hope that the contestants will take the competition as an opportunity to make persistent efforts, continue to maintain their interest and enthusiasm in learning Chinese and Chinese culture, and grow into pillars of promoting China Mongolia friendship as soon as possible.
本次比赛由中国驻蒙古国大使馆主办,蒙古国国立大学孔子学院承办。
The competition is hosted by the Chinese Embassy in Mongolia and hosted by the Confucius Institute of the National University of Mongolia.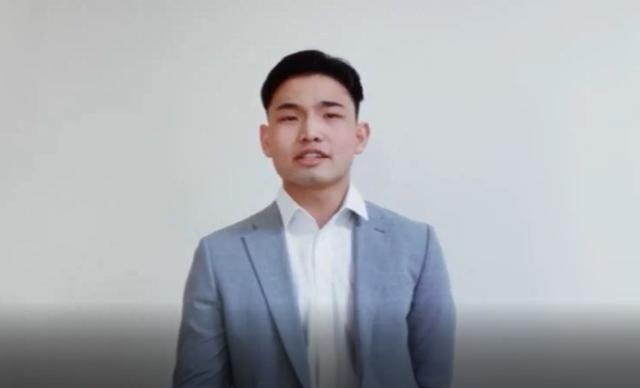 ▲腾吉思
Tenges