去看京杭大运河
To see the Grand Canal

作者郝连成
Author Hao Liancheng

站在东关桥上,看着这桥下橫流的,就是一干五百年前,隋阳帝李广修的京杭大运河。此处就是京杭运河的北端起点通州漕运码头。

Standing on the Dongguan bridge, watching the cross flow under the bridge is the Beijing Hangzhou Grand Canal built by Li Guangxiu, emperor of the Sui Dynasty, 500 years ago. This is the north end of the Beijing Hangzhou canal, Tongzhou water transport terminal.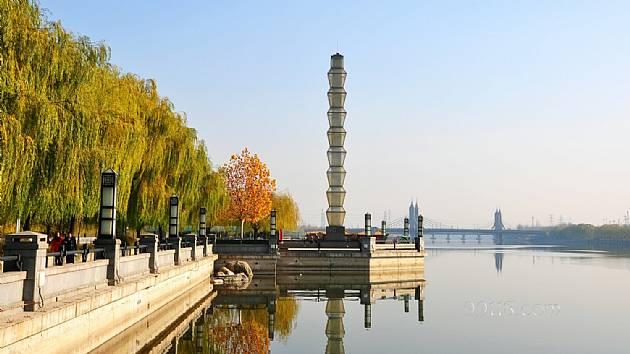 眼前的运河没有什么特别,两岸到处是耸立着玻璃幕墙的高楼大厦。宽的路旁,大广告宣传牌子上正红红火火地宣传着打造通州新城的口号。河岸上草坪绿地,甬道护栏,间或有几尊不锈钢的抽象造型起伏在公园的广场,显示着城市的现代。只有河边护栏的大理石墩柱上镶嵌的窗口大小的青铜诗画,透着一丝这里曾经有过的繁华云烟。
There is nothing special about the canal in front of us. There are tall buildings with glass curtain walls on both sides of the river. On the wide roadside, the slogan of building TongZhou new city is being vigorously publicized on the big advertising billboard. On the riverbank lawn green space, the corridor guardrail, occasionally has several stainless steel Abstract modelling undulating in the park square, displays the city modern. Only the window size bronze poems and paintings inlaid on the marble pier of the riverside guardrail show a trace of the prosperity that once existed here.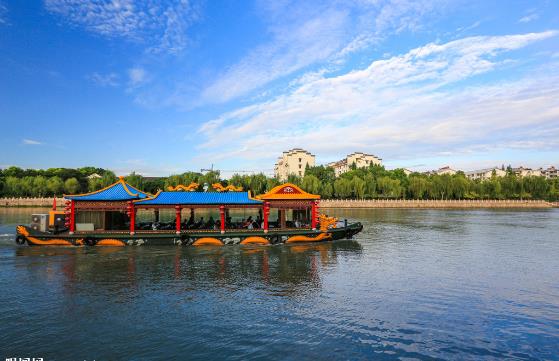 我顺着这些象运河名片一样的画面看去,大多是明清一些来京觐见述职的外放官员,在这里上下船时的感慨,最早的一首是元朝马祖常的诗:
I can see from these pictures like the name cards of the canal. Most of them are the feelings of some overseas officials who came to Beijing in the Ming and Qing Dynasties to meet and report on their duties. The earliest poem is a poem written by Ma Zuchang of the Yuan Dynasty

潞水年年沙际流
The annual flow of Lushui

都人军马到沙头
The officials in the capital led the army horses to the Bank of the river

独憎杨柳无情思
I hate willows alone and think heartlessly

送尽行人天未秋。
It's not autumn to send all the passers-by.

潞水就是现在通州的潞河,也就是这条京杭运河。

Lushui is now the Luhe River in Tongzhou, which is the Beijing Hangzhou canal.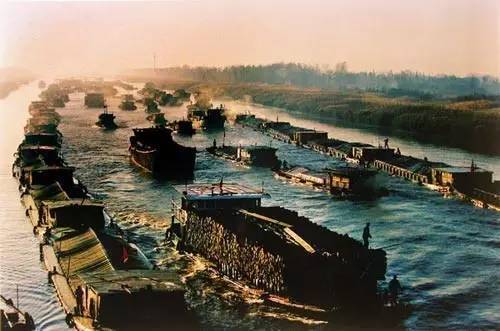 初发白河诗是明朝归有光写的:
The first Bai He poem was written by Gui Youguang in Ming Dynasty
白河流水日汤汤
Baihe River Water Day soup

直到天津接海洋
Until Tianjin meets the ocean

我欲乘舟从此去
I want to go by boat from now on

明朝便拟到家乡
The Ming Dynasty planned to go to his hometown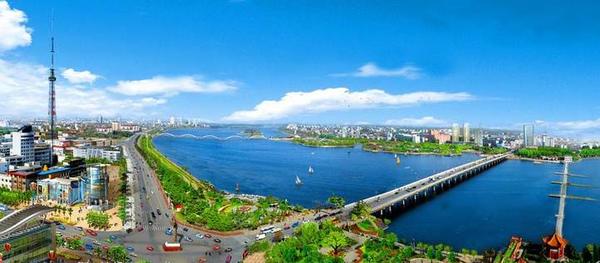 在运河公园的大运河文化体验馆,通州区纪委宣传部联合举办的书画攝影展是引我去看这里的由头,看了以后,值得记录的是一幅元好问的句子:
In the Grand Canal Cultural Experience Hall of the Grand Canal Park, the calligraphy and painting photography exhibition jointly organized by the Publicity Department of Tongzhou District Commission for Discipline Inspection led me to see it. After seeing it, it is worth recording a sentence of Yuan Haowen

口贪得饵,终将为钓者所虏。

If you get bait, you will be captured by fishermen.

翅缚重金,永不能振翅高飞。
Wings bound with gold, never fly high.

与声色犬马零距离,难免失误。
It's hard to avoid mistakes.

同清正廉洁长厢守,方可成才。
With the honest and clean long chamber guard, can become a talent.

这话说得真是深刻,不过里边的"零距离"这词好象是常见现代的报端。不管怎样,这段话还是值得君子玩味的。下边这联,则说出了中国古今官场的通病:

This is really profound, but the word "zero distance" in it seems to be a common modern newspaper. In any case, this paragraph is worth pondering. The following couplet tells us the common knowledge of Chinese officialdom in ancient and modern times disease:

能吏寻常见,公廉第一难。
The most difficult thing is to be honest.

回来后,我突然生出一种感慨:运河千古水不变,千古官场人不同。
After I came back, I suddenly had a feeling: the water of the canal has remained unchanged for thousands of years, and the officials are different.