爱笑的女孩运气都不差,爱笑的专业歌者最让人心动,爱笑的音乐艺术教师最接近天使的样子!
The girl who loves to laugh is lucky. The professional singer who loves to laugh is the most exciting. The music art teacher who loves to laugh is the closest to the angel!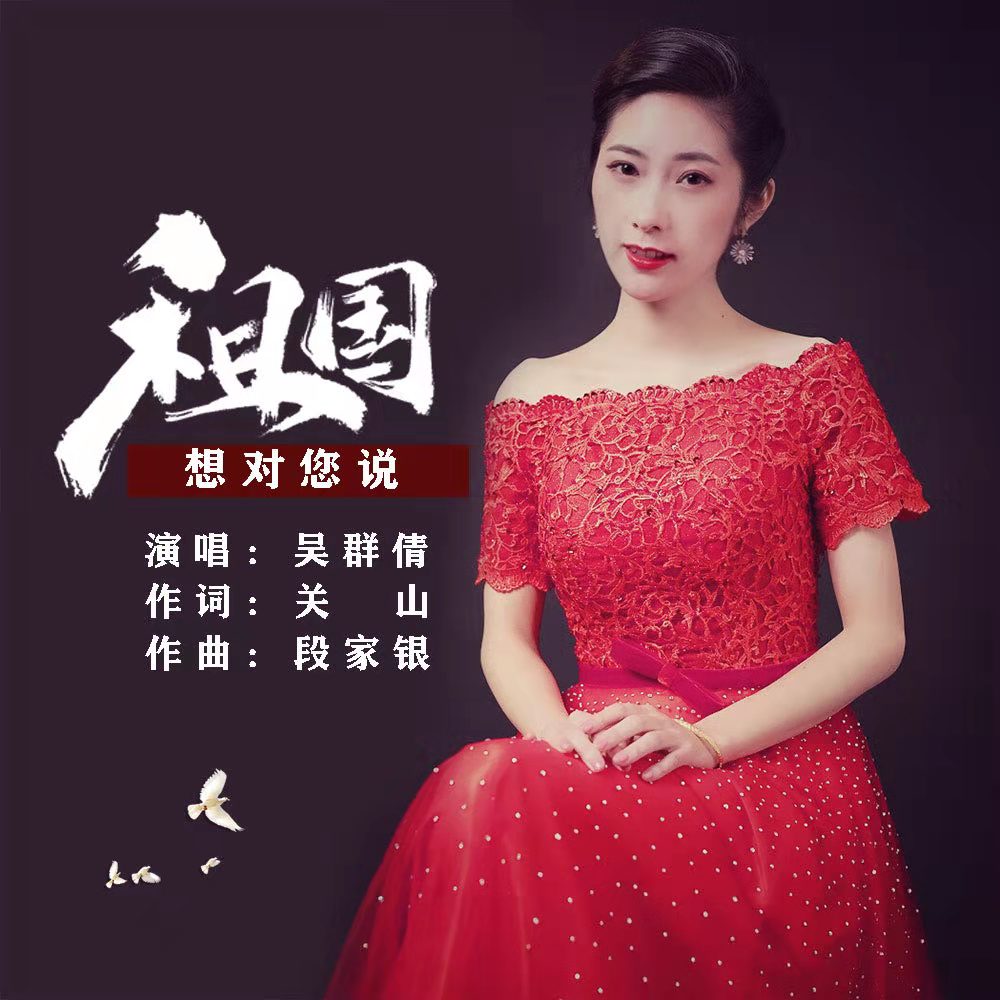 一看到吴群倩,你就能瞬间体会到江南女子温婉娇羞的朦胧美。
Once you see Wu Qunxian, you can instantly experience the dim beauty of the gentle and shy women in the south of the Yangtze River.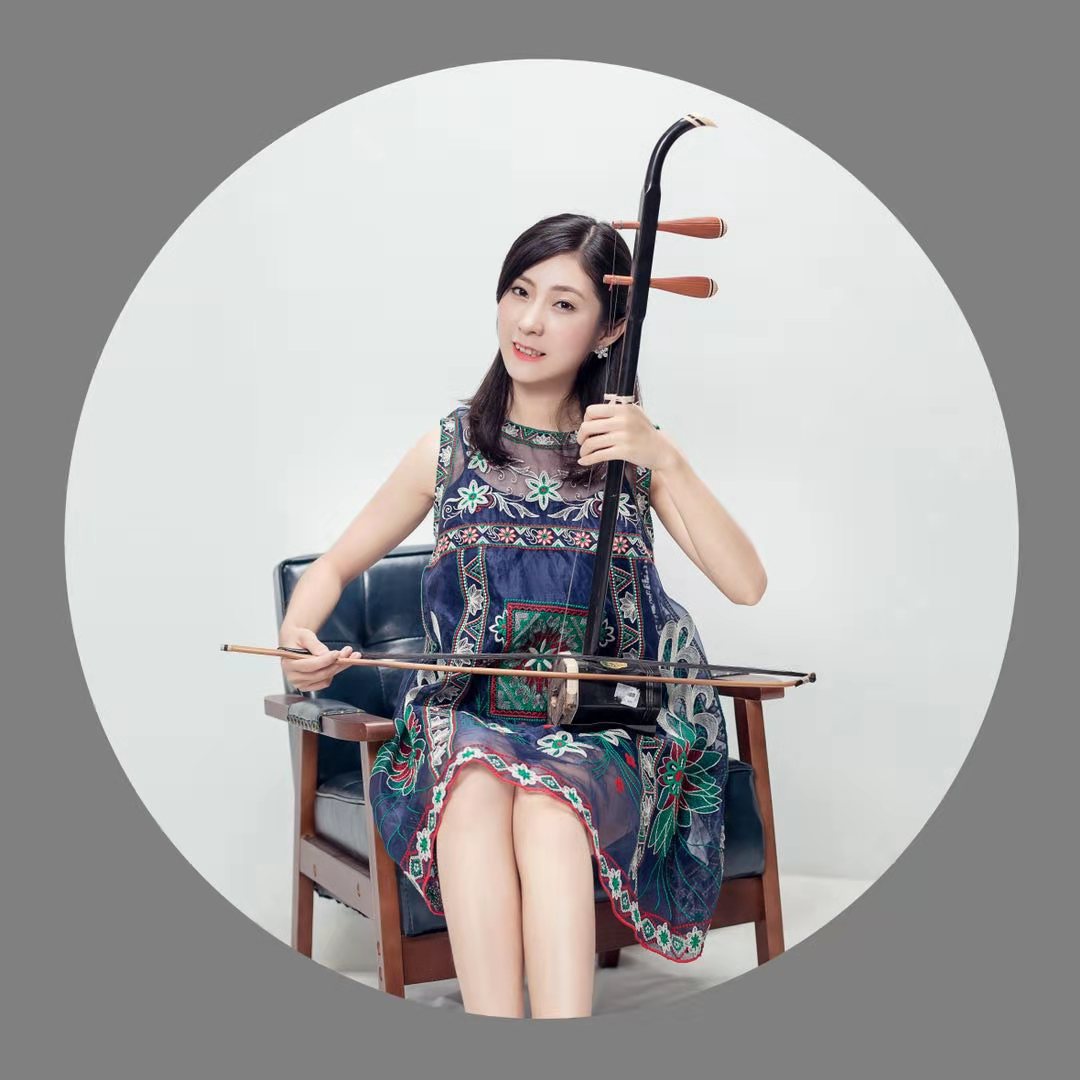 吴群倩出生在浙江省衢州市,从小就喜欢音乐艺术,渴望做教师。多年勤奋上进,获得多重身份:中国人民大学音乐学硕士、中国唱法传承人、青年女歌手、世界文化艺术界联合会会员、亚洲音乐家协会副秘书长、中国声乐学会会员,成就瞩目!
Born in Quzhou City, Zhejiang Province, Wu qunqian has been fond of music and art since childhood and is eager to be a teacher. For many years, she young female singer, member of World Federation of cultural and art circles, Deputy Secretary General of Asian Musicians Association, member of China vocal music society. Her achievements are remarkable!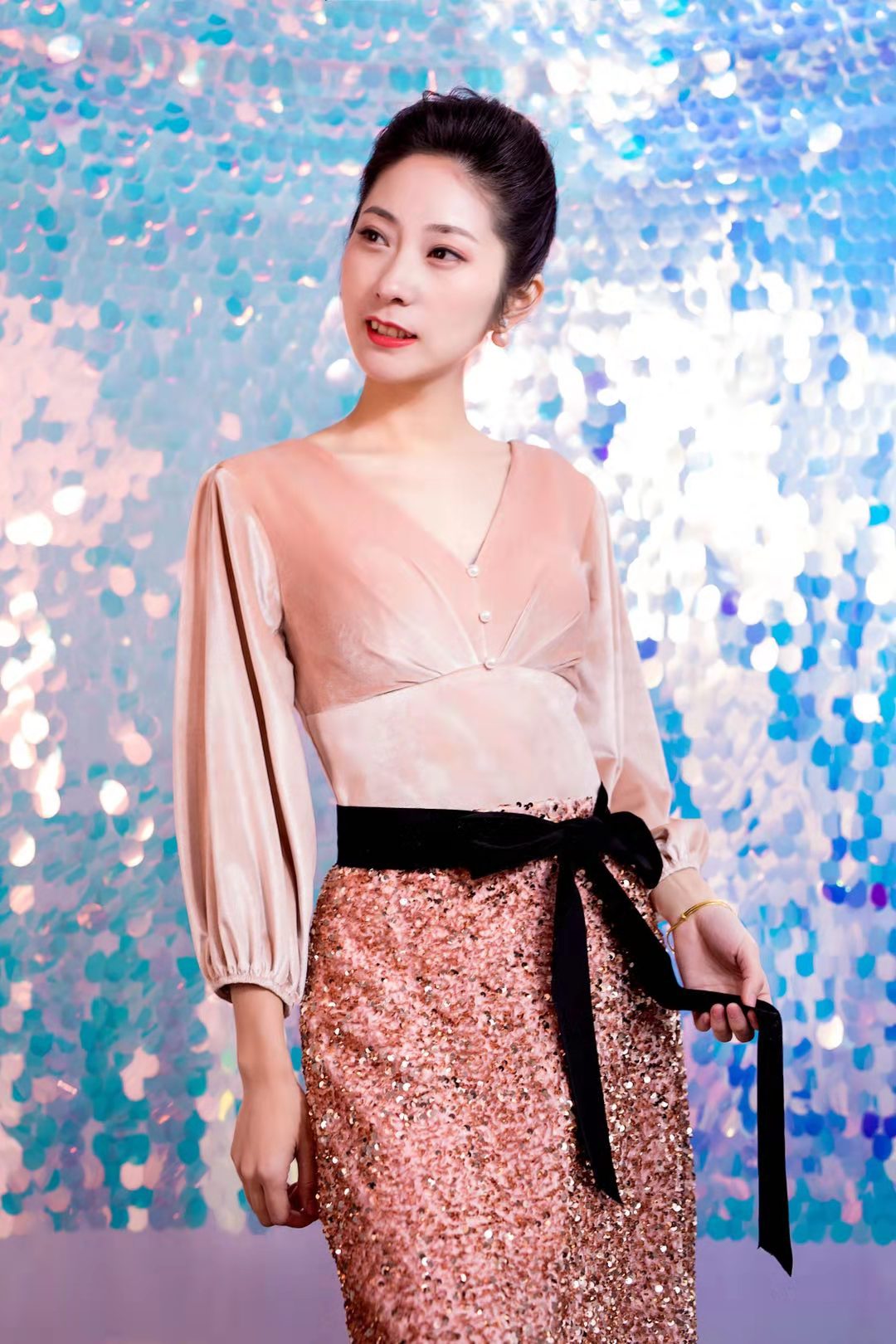 2007年,顺利进入华侨大学本科学习音乐学专业,课上认真听讲,课后虚心求教;课余时间大都泡在图书馆,学习如何唱歌,学习音乐创作,学习歌唱表演,学习音乐艺术理论研究。
In 2007, I successfully entered Huaqiao University to study musicology. I listened carefully in class and asked for advice after class. I spent most of my spare time in the library, learning how to sing, learning music creation, learning singing performance and studying music art theory.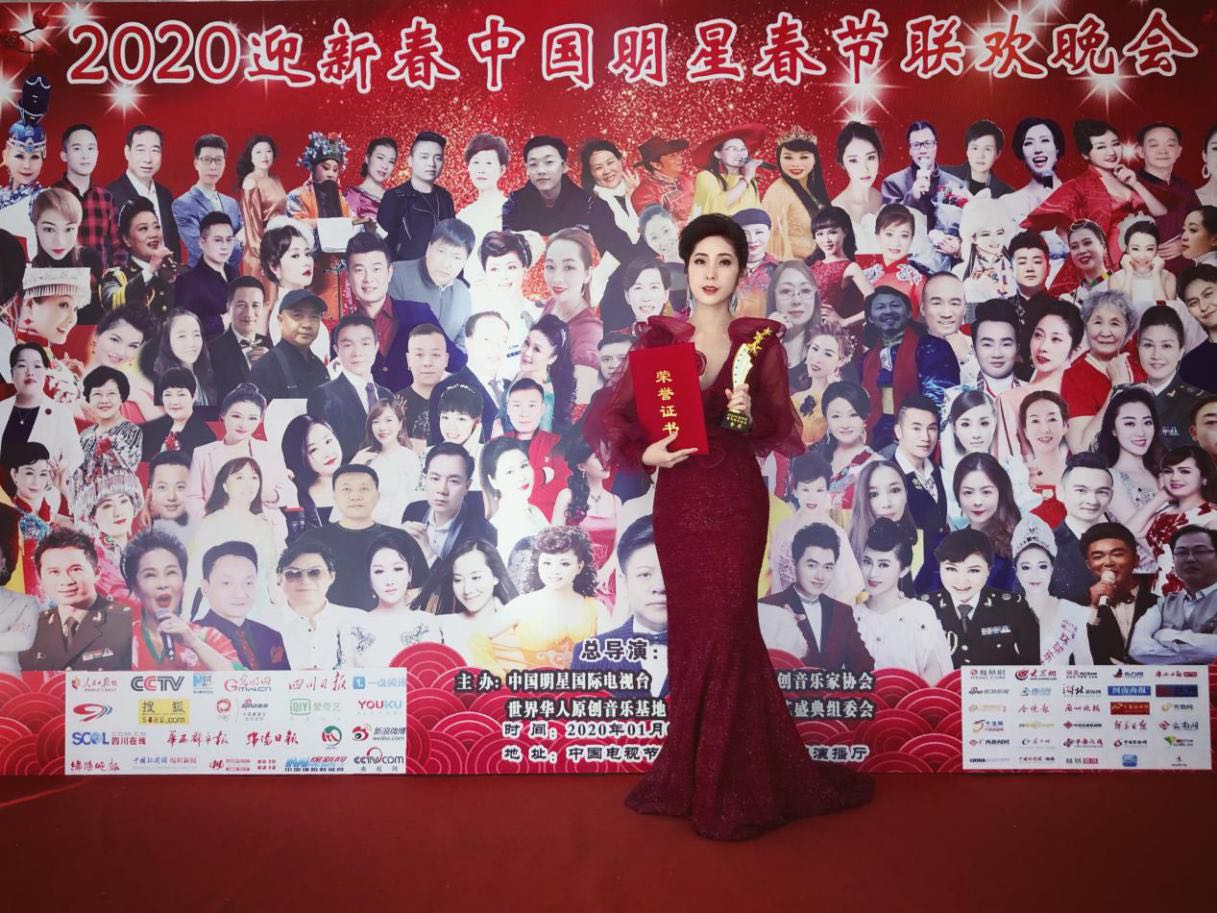 群倩爱笑,她的微笑总能让观众朋友感受到阳光和温暖。粉丝眼里的群倩"有双会说话的大眼睛。"舞台上,她的一双大眼睛从不忽略每一名观众朋友,在她的注视下,全场听众都有一种被关注的感觉。"没有不会听歌的粉丝,只有唱不好歌的歌手。"她经常这么说。
Qun Qian loves to laugh. Her smile always makes the audience feel the sunshine and warmth. In the eyes of fans, Miss Wu "has two big eyes that can speak." On the stage, her big eyes never let go of every audience friend. Under her gaze, the audience has a feeling of being concerned. "There are no fans who can't listen, only singers who can't sing well." She often says that.
潜心研究教育教学规律的同时,群倩还致力于音乐艺术的深层次研究学习,2017年至今,师从中国著名歌唱家、声乐教育家、艺术嗓音咽音专家、中国唱法及其声乐教学法学科带头人王宝璋教授系统学习中国唱法技能技法。
While devoting herself to the study of education and teaching laws, qunqian is also committed to the deep research and study of music art. Since 2017, s, art voice and throat expert, leader of Chinese singing and vocal music teaching methods.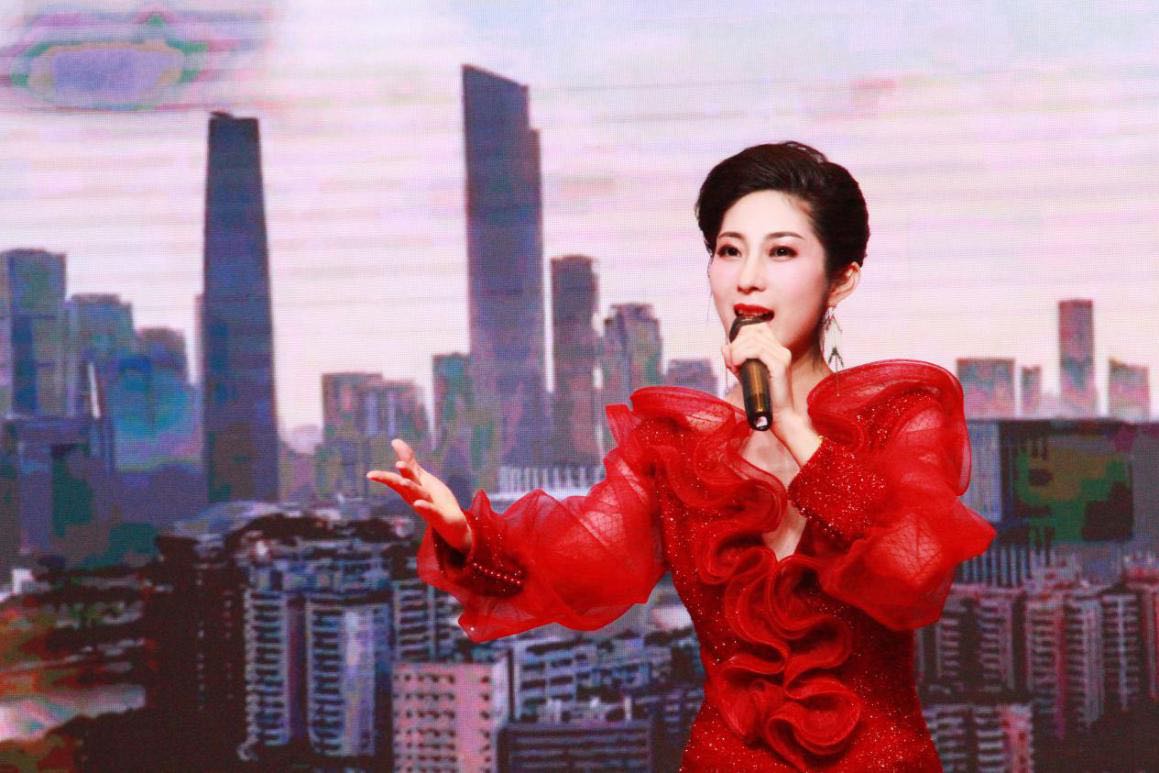 她秉持艺术为生活的理念,积极传唱讴歌时代的作品,多次受邀参加国、省级大型文艺晚会演出,并多次获得国家级、省级声乐比赛大奖,不仅是舞台上的主力,还经常担任主持人、策划、现场导演等角色。
She adheres to the concept of art as life, actively spreads and sings works of the era of eulogy, has been invited to participate in national and、She is not only the main force on the stage, but also often acts as the host, planner, on-site director and other roles.
群倩常说:"无论是亲情、友情、师生情,每一份爱,都需要我们用心去关爱每个人,只有充满爱心的音乐,才能让歌声渗透每一颗心灵。"
Qun Qian often said: "whether it's family, friendship, teachers and students, every love, we need to love everyone with our heart. Only the music full of love can let the song permeate every heart."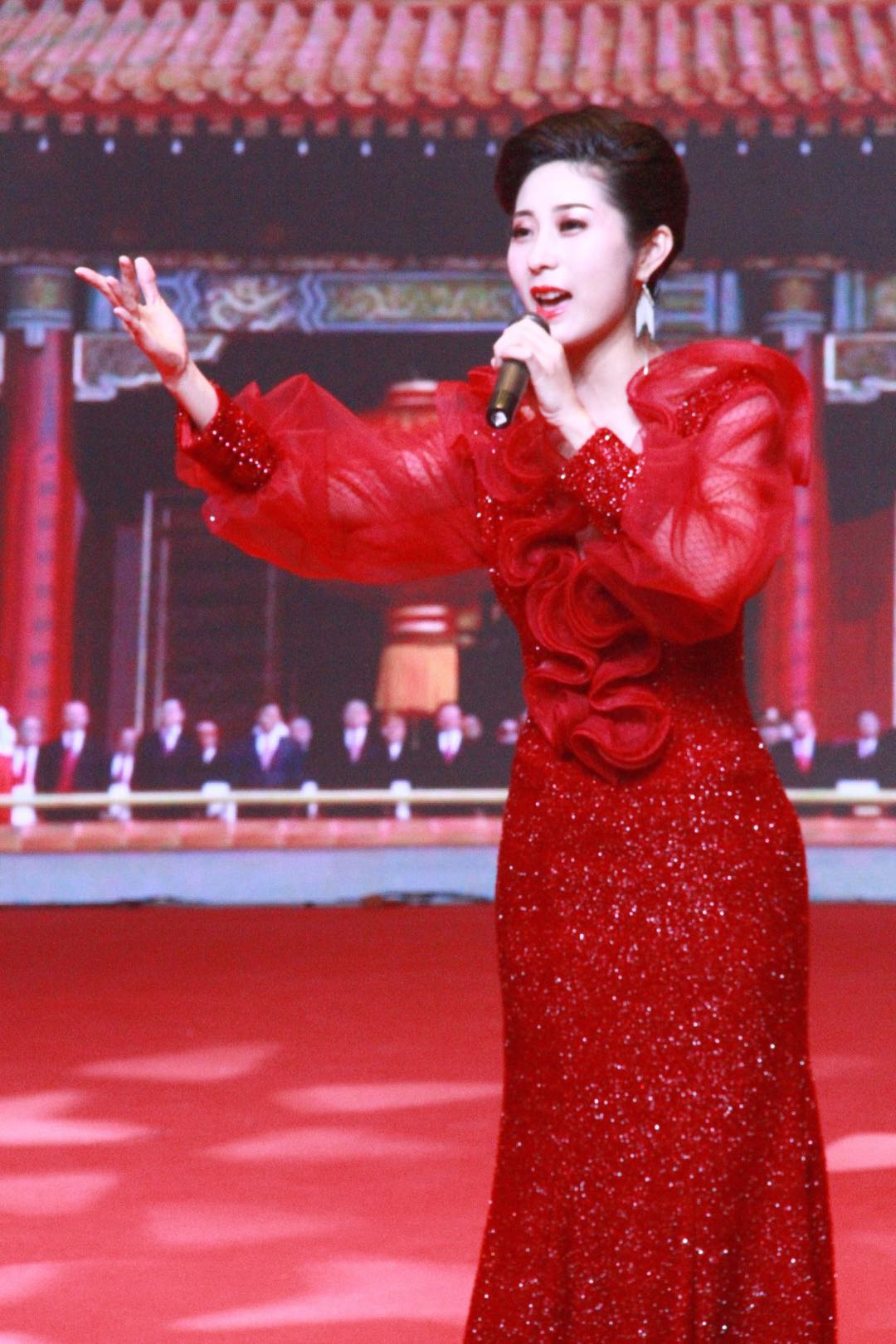 作为一位执着于声乐艺术的专业歌者和音乐教师;吴群倩嗓音优美,流畅自然,她将声乐、朗诵、主持等艺术集于一身,演唱与教学融通,逐渐形成了自己的艺术风格。
As a professional singer and music teacher dedicated to vocal music art, Wu qunqian has a beautiful and smooth voice. She integrates vocal music, recitation, host and other arts, integrates singing and teaching, and gradually forms her own artistic style.
她演唱过的原创作品《相约狮子口》《最美金牛村》《唤醒》《情谊永相连》《最美的你》《千年农夫小镇》《衢江欢迎您》《等你来》《衢州有礼》《祖国,想对您说》等被广为传唱,更坚定了她的音乐初心,在教育工作中,她注重开发学生的音乐潜能,在弘扬中国唱法、传承传统文化方面,作出了许多积极尝试和有益探索。
Her original works "meet the lion", "the most beautiful Jinniu village", "wake up", "friendship forever connected", "the most beautiful you", "thousand er original intention of music. In the education work, she pays attention to the development of students' music potential, promotes Chinese singing and inherits the tradition In terms of culture, many positive attempts and beneficial explorations have been made.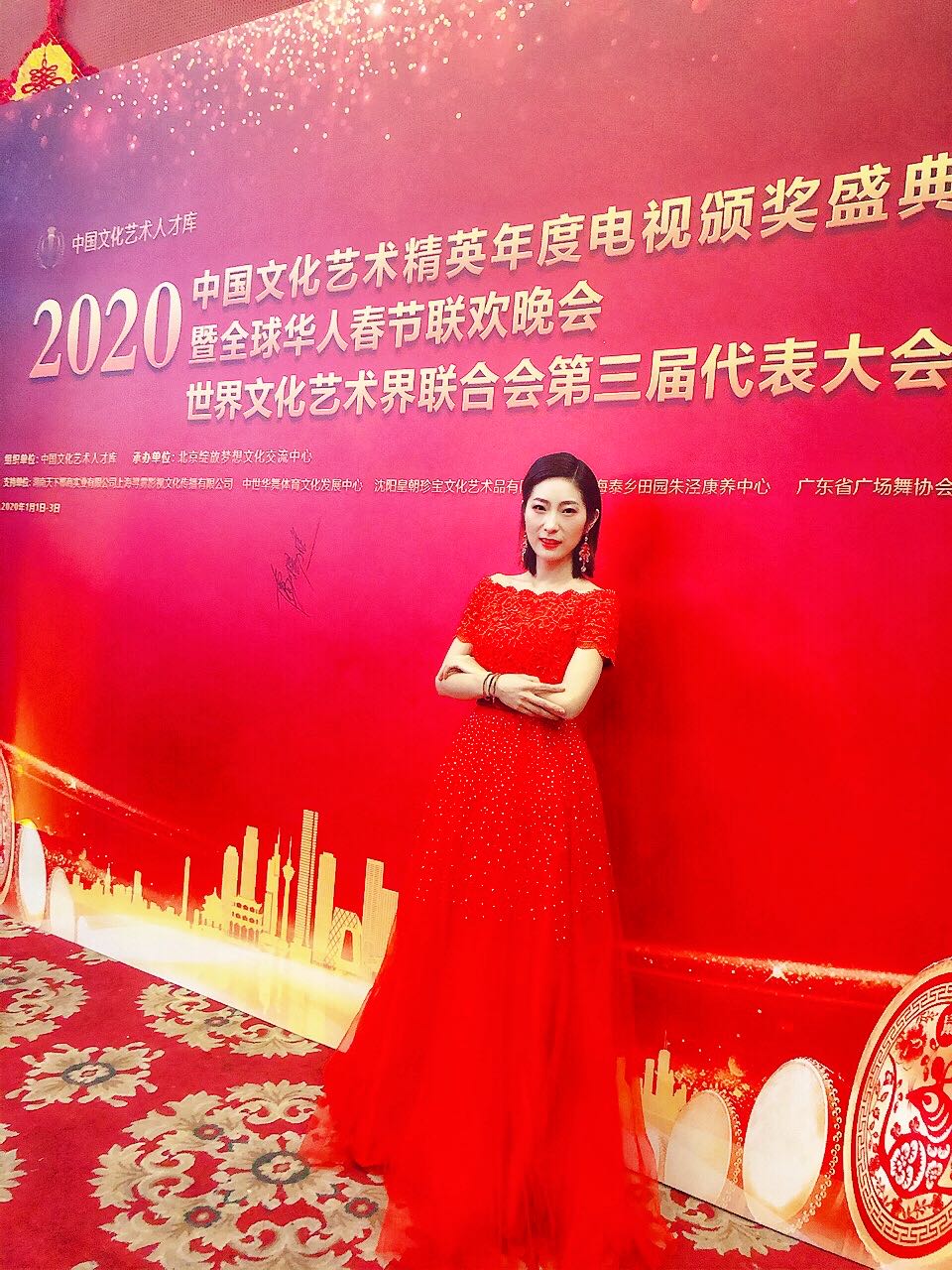 2020年1月,加入世界文化艺术界联合会,担任亚洲音乐家协会副秘书长。

In January 2020, he joined the World Federation of cultural and art circles and served as the Deputy Secretary General of the Asian Musicians Association.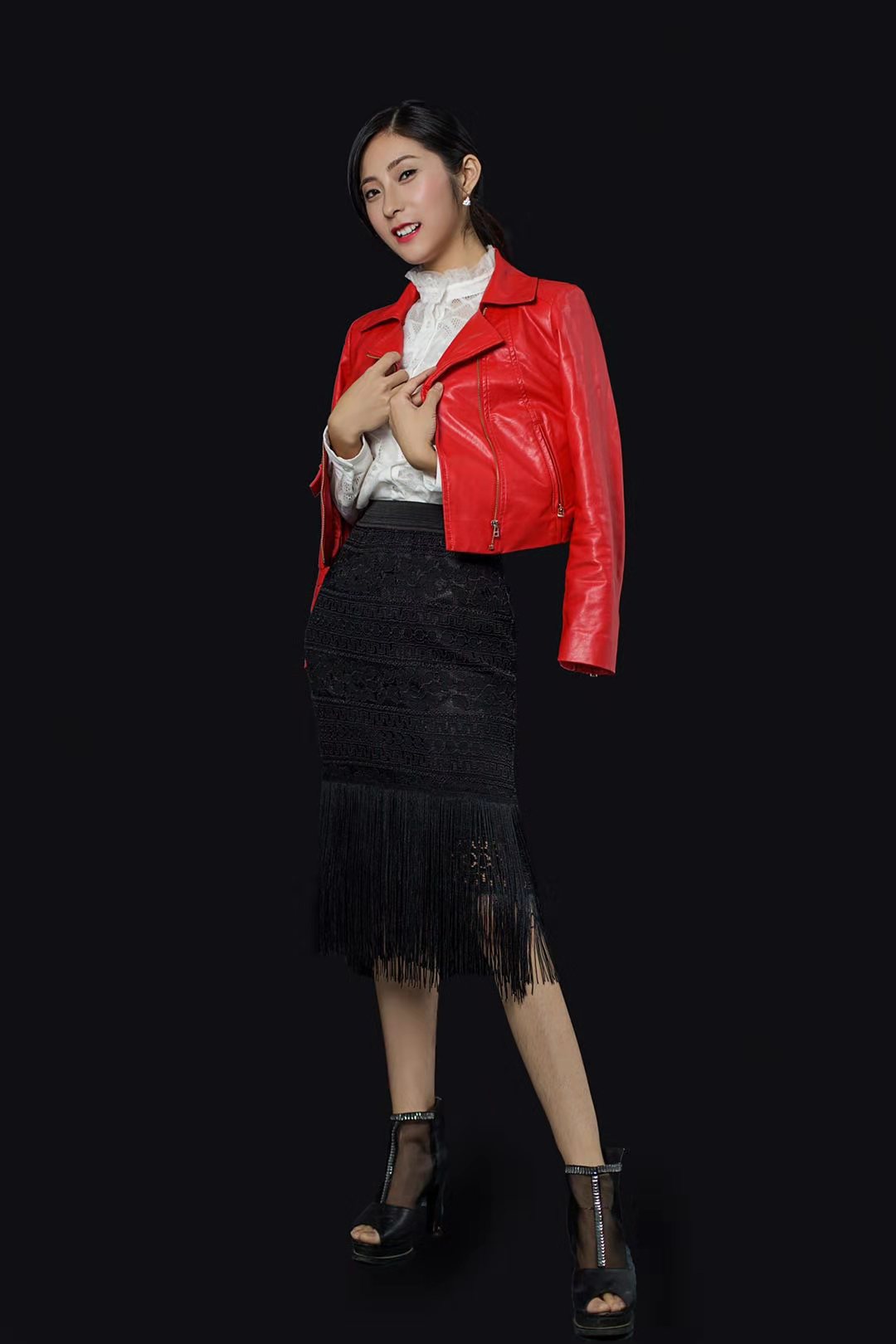 演出经历
Performance experience
2009福建大剧院落成首场新年音乐会文艺演出。

In 2009, Fujian Grand Theatre completed its first new year concert.
2011担任周华健群星演唱会主持人。

In 2011, he acted as the host of the star concert of Zhou Huajian.
2015年应邀参加在央视星光演播厅举行的"感动中国"全国声乐大赛演出。

In 2015, he was invited to participate in the "moving China" National Vocal Competition held in the Star Light Studio of CCTV.
2017年担任男高音歌唱家、我国首批国家一级演员王宝璋教授师生音乐会主持人,并演唱歌曲。

In 2017, he served as a tenor singer, the first batch of national first-class actors in China, Professor Wang Baozhang, teacher and student concert host, and sang songs.
2019年应邀参加由浙江省文化和旅游厅主办的"诗画浙江(天津)文化旅游嘉年华"演出,演唱衢州城市形象歌曲《衢州有礼》。

In 2019, he was invited to participate in the performance of "poetry and painting Zhejiang (Tianjin) cultural tourism Carnival" hosted by Zhejiang Provincial Department of culture and tourism, and sang Quzhou City Image Song "Quzhou courtesy".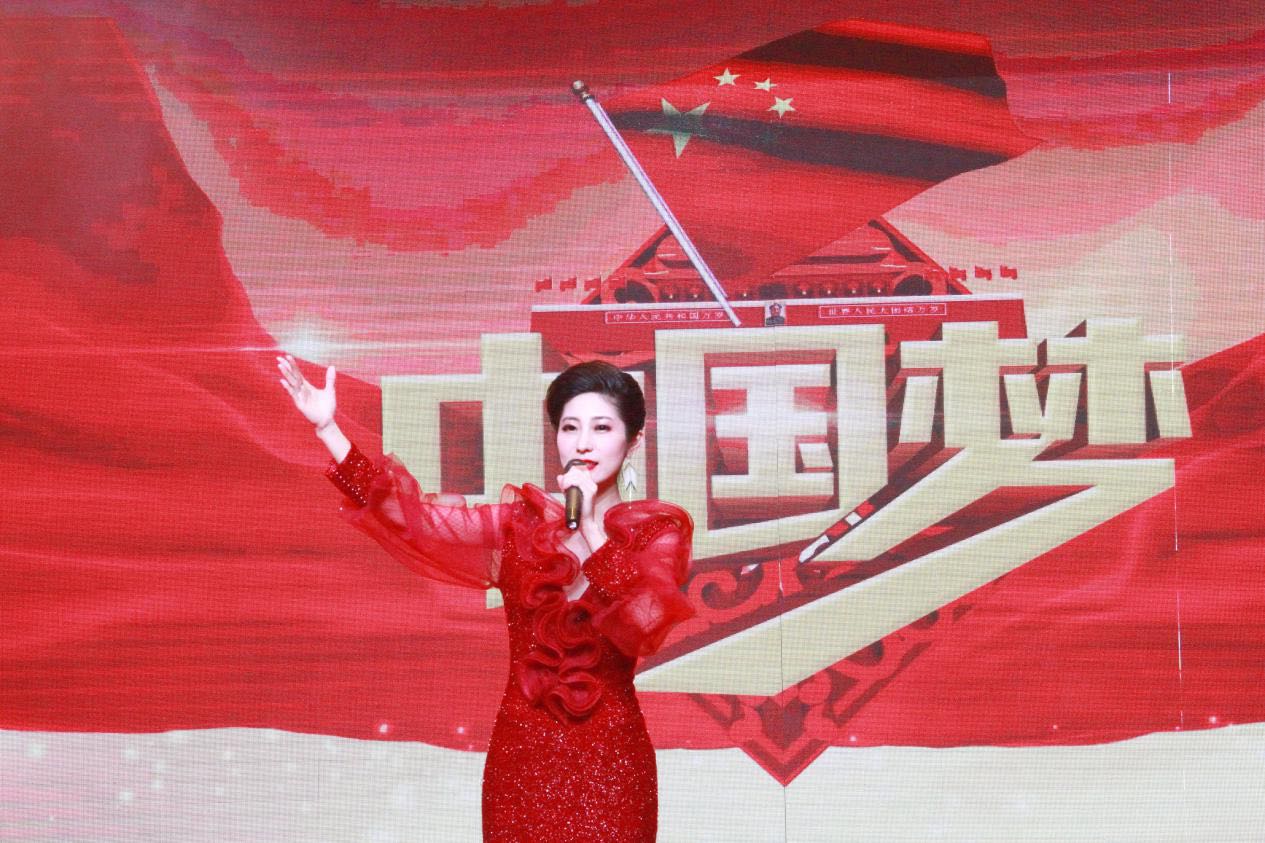 个人荣誉
personal honor
2009年被评为福建省首届"校园天使"。
In 2009, it was rated as the first "campus angel" in Fujian Province.
2010年南非世界杯足球宝贝,全国4强。
2010 South Africa World Cup soccer baby, top 4 in China.
2010年"梦想飞扬"海峡两岸艺术节青年声乐专业组民族唱法金奖。

2010 "dream flying" cross strait Art Festival Youth vocal music professional group national singing Gold Award.
2011年被授予"首届中国玫瑰公主"称号。
In 2011, she was awarded the title of "the first Chinese rose princess".
2012年荣获由浙江省文化厅主办的浙江省首届村歌创作演唱大赛银奖。

In 2012, it won the silver medal of the first Zhejiang Village Song Creation and singing competition hosted by Zhejiang Provincial Department of culture.
2020年荣获"礼赞新中国,跨越新时代,欢度中国年"中国明星春节联欢晚会,演唱金奖。

In 2020, he won the gold medal of "praise new China, stride over the new era, and celebrate the year of China" Chinese star Spring Festival Gala.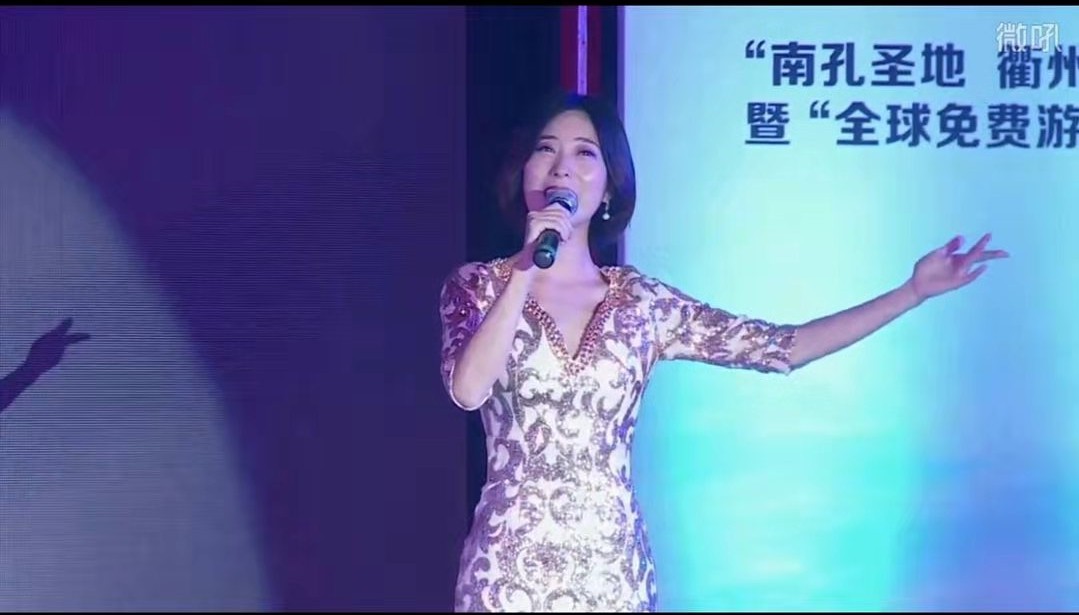 公益活动:
public benefit activities:
经常参加公益演出,如参加"山海协作,大爱衢州"2017跨年慈善晚会义;时常利用业余时间力所能及帮助别人,每周都会在免费午餐素食店做义工;开设免费音乐国学班,利用自己的专业知识,成功帮助患有口吃、抑郁症等学生。
Often participate in public welfare performances, such as "mountain sea cooperation, great love Quzhou" 2017 cross year charity party; often use their spare time to help others, and do volunteer work in the free lunch vegetarian shop every week; set up free Chinese music class, and use their professional knowledge to successfully help students suffering from stuttering, depression, etc.