【每日一星】第327号 阿依古丽 Guli Ayi
世界文化艺术家排行榜
World cultural artists list
《每日一星》
Star of the day
第327号 阿依古丽
No. 327 Guli Ayi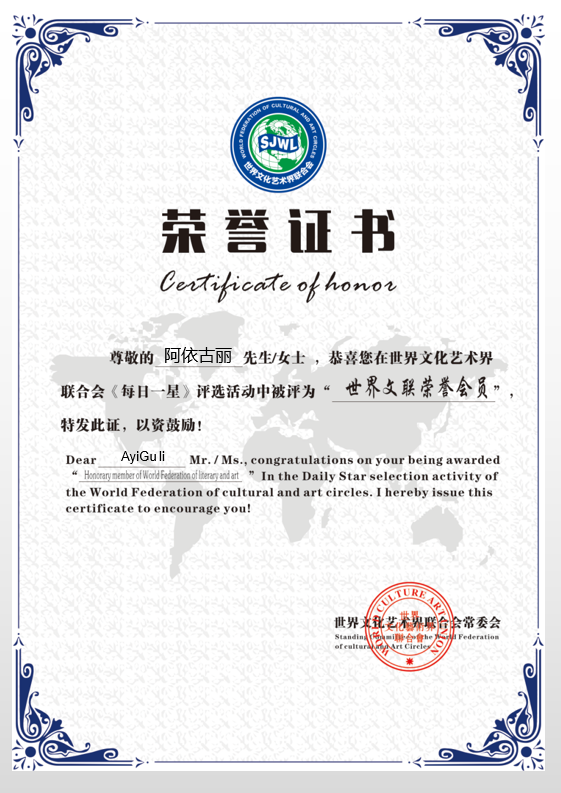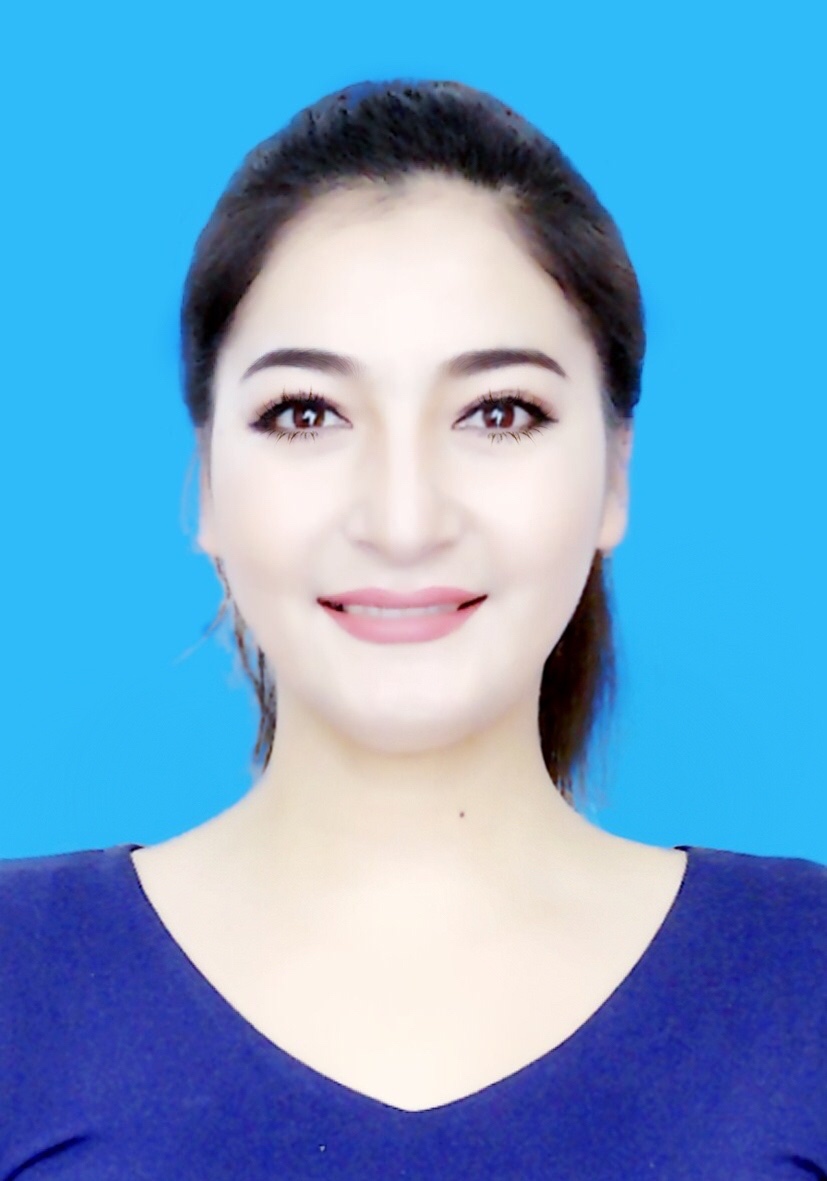 阿依古丽,歌唱演员。
Ayguri, singer.

1990年出生于新疆昌吉市,一个位于天山北麓、准噶尔盆地南缘,地处亚欧大陆中心的千年古城。
Born in Changji, Xinjiang in 1990, it is a millennium old city located in the north foot of Tianshan Mountain, the southern edge of Junggar Basin and the center of Eurasian continent.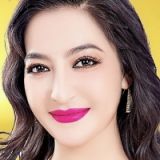 昌吉市取"昌盛吉祥"之意。"昌吉"地名的称呼始于元代。据《新疆图志》载:"侍行纪云:《元地志附录》有仰吉八里……按:仰吉与昌吉音近……蒙语……"以此可知,"昌吉"是由蒙古语"仰吉"转化而来的。
Changji City means "prosperous and auspicious"" The title of "Changji" began in Yuan Dynasty. According to the records of Xinjiang map: "Shixing Jiyun: the appendix of Yuan local records has Yangji Bali... According to: Yangji and Changji sound close... Mongolian..." it can be seen that "Changji" is transformed from Mongolian "Yangji".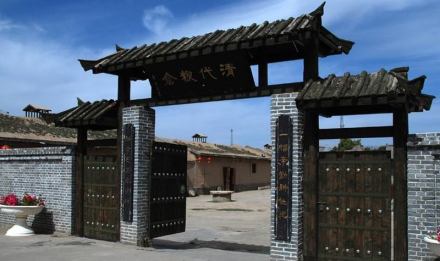 因受良好的家庭氛围影响,阿依古丽从小便对各种艺术类的东西表现出非常浓厚的兴趣,并主动要求学习钢琴、舞蹈、小提琴、吉他等乐器。
Influenced by the good family atmosphere, ayguri showed a strong interest in all kinds of art from childhood, and took the initiative to learn piano, dance, violin, guitar and other musical instruments.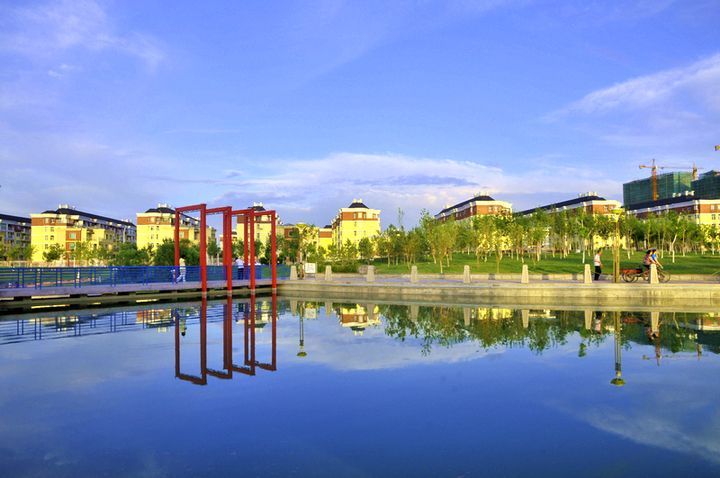 阿依古丽的父亲非常注重对女儿文化艺术的培养,带她去上兴趣班,又让她到专业的舞蹈院校学习,而阿依古丽也开始了长时间的民族舞、芭蕾舞专业学习,打下了扎实功底。
Ayguri's father paid great attention to the cultivation of her daughter's culture and art, took her to an interest class, and let her study in a professional dance academy. Ayguri also began to study folk dance and ballet for a long time, laying a solid foundation.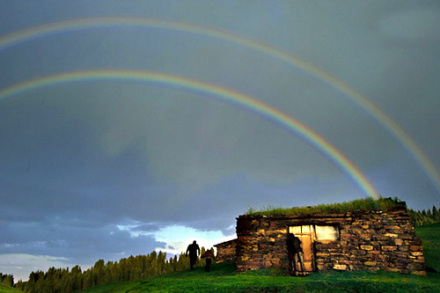 从新疆艺术学院附属中等艺术学校以舞蹈表演专业毕业的阿依古丽成为新疆歌舞团的舞蹈演员,在此期间她还参加了少数民族新歌大赛,并最终获得了省级三等奖的成绩。
A yiguli, who graduated from the secondary art school affiliated to Xinjiang Art College and majored in dance performance, became a dancer of Xinjiang song and dance troupe. During this period, she also participated in the minority new song competition and finally won the provincial third prize.

之后,阿依古丽却慢慢发现这并不是自己想要的生活。于是决定继续求学,去看看外面的世界,最终顺利考入了上海戏剧学院56个少数民族影视表演班,全民民族团结电影《孝敬爸妈不能晚》女一号,全民56个民族团结电影《寻亲》女一号,儿童话剧《巫婆的魔幻口哨》女一号巫婆等角色
After that, ayguri slowly found that this is not the life she wanted. So he decided to continue to study, to see the outside world, and finally successfully admitted to 56 minority film and television performance classes of Shanghai drama academy, national unity film "filial piety to parents can't be late" female No.1, national unity film "looking for relatives" female No.1, children's drama "witch's magic whistle" female No.1, witch and other roles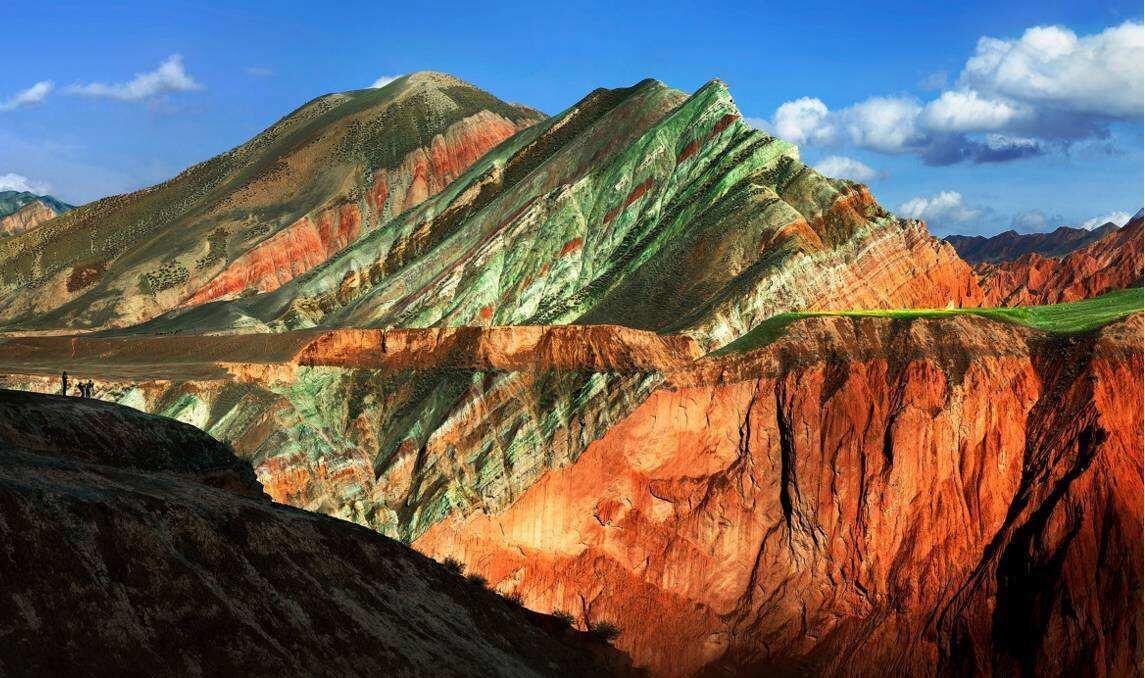 全国《世界最佳优秀丽人将》,全国《亚洲明星女演员将》,全国《最佳异域风情女神将》,青岛《星光大道优秀歌手将》,《中国艺术才艺优秀演员将》,《第45届环球小姐最佳优秀将》,
China's "world's best beauties", China's "Asian stars and actresses", China's "best exotic goddess", Qingdao's "Avenue of stars outstanding singers", "China's art talents outstanding actors", "the 45th Miss Universe best outstanding generals",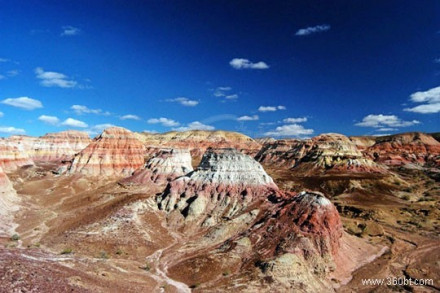 中国乐坛2020唱响成功《星光影视》籣至全国颁奖综艺盛典大型电视网络颁奖总决赛取得了《一等奖》,2021汉韵唐风《爱在天地间》全民大联欢《一等和和金奖》韩国米娜医生化妆品《形象代言人》,
In 2020, China's music world will sing the success of "Star TV" to the national variety awards ceremony, and the grand final of large-scale TV network awards will win the "first prize". In 2021, Han Yun Tang Feng's "love between heaven and earth" and the national reunion "first class and gold Award" and "image spokesperson" of Dr. Mina cosmetics of South Korea,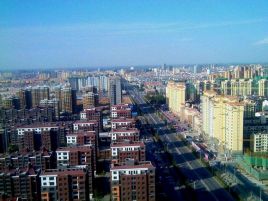 第41届世界丽人大赛《舞台总监评委老师》,中央电视台CCTV星光影视园一带一路明星代言人,北京中央电视台CCTV星光影视间爱在天地间国学频道国家世界一带一路各民族团结多才多艺影视明星《形象大使》。
One belt, one road one belt, one road star versatile star in the forty-first world beauty contest, "stage director judge", CCTV CCTV Star TV and movie studio. Beijing CCTV CCTV stars and TV shows love the world's ancient Chinese literature search channel, the national world belt, and the national unity of the multi talented and versatile movie stars "image ambassador".

2021年7月19日,阿依古丽加入世界文化艺术界联合会,担任亚洲音乐家协会理事,并在世界文化艺术家排行榜《每日一星》评选活动中荣获第一名。
On July 19, 2021, ayguri joined the World Federation of cultural and art circles as the director of the Asian Musicians Association, and won the first prize in the selection of "one star of the day" in the world list of cultural artists.

世界文联入会通道(点击进入)

Entry channel of World Federation of literary and art(click to enter)
《每日一星》参与方式(点击进入)
How to participate in "one star of the day"(click to enter)
▼扫码关注世界文联
Scan the code and pay attention to the World Federation of literary and art